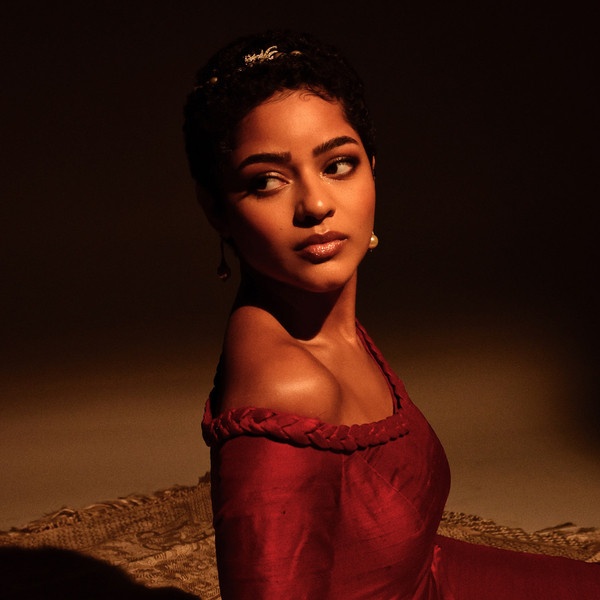 @skopemag news – wednesday – april 27, 2022 @ 10 am est
@skopemag HQ – http://smarturl.it/skope
Track Submission from Nathaniel Paul
Singer/songwriter, producer, and multi-instrumentalist Nathaniel Paul was born in Michigan City, IN. After a move to NYC, he has been on the road touring with his Emmy award winning band, The Bergamot. His musical background is in classical guitar. He writes and performs all of the elements of his productions.
JUSTIN BIEBER RELEASES "I FEEL FUNNY" WITH COLE BENNETT-DIRECTED VISUAL
Omni of Halos release second single and music video from debut EP
Seb Wildblood shares new single 'Tetris' + world tour dates for US + UK
UK raised, LA based producer Seb Wildblood shares glittering new single 'Tetris' along with the first round of dates for his upcoming album tour, kicking off this May with dates locked in at some of the world's most revered clubs including Edinburgh's Sneaky Pete's, Public Records NYC and Brighton institution, Patterns. The fourth single taken from his anticipated forthcoming second album, do you feel it too?, and the follow up to recent singles 'for emotional use only', 'Jobi' and 'Keep On ft. Ouri', 'Tetris' is a laid-back and dreamy number – low-slung, subtly euphoric 2-step house primed for hazy, golden summer days.
New Music: Flynn Marks turns up the tempo with the club-ready Ed Mason cut of his latest single 'Grow', out today
While the original song saw Marks in a sombre and heartfelt state of being, London-based producer Ed Mason (also tour DJ for B Young), injects a lively dose of addictive tech-house production to the release. Adding his own distinctive flair for bright and club-ready textures throughout, this new rework offers up a new side to the Flynn Marks sound, brimming with the same tender passion from start to finish.
SITREKIN remakes multi-million streamed Blue Foundation classic for new 12″ Vinyl release!
On May 6th, Sitrekin is set to release a unique, limited 12" vinyl with two tracks, 'Open Chest' and her very own, remake of the multimillion-streamed Blue Foundation-classic 'Eyes on Fire', produced and performed entirely by herself.
Ailbhe Reddy returns with new single "Inhaling" | Performing at The Great Escape next month
Ailbhe Reddy is today sharing her first new single since the release of her acclaimed debut album, 2020's Personal History. The release was nominated for Best Album at Ireland's prestigious Choice Music Prize, its singles playlisted by BBC6 Music, and earned international media support from the likes of Clash, Dork, The Line of Best Fit and Pitchfork. With the arrival of new single 'Inhaling' comes news of a performance at this year's Great Escape Festival next month.
Karin Ann Shares the 'almost 20' lyric video – Performs at The Great Escape next month & announces European support dates with Imagine Dragons
Already making waves across Europe, Karin Ann made a big introduction to UK audiences when Jack Saunders premiered her recent single 'looking at porn' on Radio 1's Future Sounds and further support followed from Kerrang! and Wonderland. Now embarking upon a new chapter in her career having recently relocated to London, the 19-year-oldSlovakian artist adds to her escalating momentum by sharing the lyric video to new single 'almost 20' which was added to 12 Spotify New Music Fridays all over the globe and has further support from Jack Saunders on Radio 1. It features on her new EP 'side effects of being human', which is out now via 3am Records.
CHERRYADE TACKLE MISOGYNY AND HOMOPHOBIA WITH NEW SINGLE 'UNDERDOGS'
London based alt pop duo Cherryade have released 'Underdogs', their new punk and hip-hop infused single which channels the frustrations of dealing with misogyny and homophobia in the not so glamorous entertainment industries. Taken from their upcoming self-produced mixtape 'Ugly Truth', the project tackles a mix of emotions and frustrations faced in modern society, ranging from the pandemic to sexism, fast food culture to Boris Johnson, and the impacts of social media on mental health.
DÄTCHA MANDALA pay tribute to Janis Joplin: new video out
Bordeaux-based heavy blues merchants DÄTCHA MANDALA's new video pays tribute to the "Rock'n'Roll Queen" Janis Joplin! Their new EP "The Last Drop" is set to be released on May 20th through Mrs Red Sound with the exclusive video documentary "In Studio With Dätcha Mandala". Experience the Flower Power era listening to "Janis" right now!
cheerbleederz Reveal Video For New Single 'nail biters' Released 27th April 2022 via Alcopop! Records
London indie punk trio cheerbleederz are pleased to reveal the video for their new single 'nail biters' which is released 27th April 2022 via Alcopop! Records.
Binker Golding announces new album "Dream Like A Dogwood Wild Boy" + Shares new single "(Take Me To The) Wide Open Lows" | New album out 17th June via Gearbox Records
Today, multi-award-winning tenor saxophonist and composer, Binker Golding, has announced details of his much anticipated second solo album "Dream Like A Dogwood Wild Boy", which is due out 17th June 2022 via London independent tastemaker label Gearbox Records. To mark the announcement, Golding has also shared the first single to be taken from the record titled "(Take Me To The) Wide Open Lows."
Faroese duo Kóboykex share debut single 'Midnight Gale'
Danish heavy metal veterans EVIL release new video "Divine Conspiracy"
MATT MITCHELL & The Coldhearts Release "Razor Tongue" Music Video, Featuring LITTLE ANGELS former members
UK classic rockers MATT MITCHELL & THE COLDHEARTS have released a music video for their third single 'Razor Tongue', the song is taken from the sophomore album 'Mission', which will be out on July 29th, 2022. The YouTube video can be viewed here:
New > André Bratten > announces new LP "Picture Music" > shares video for "Ballroom" single > Smalltown Supersound
On what is his fifth album, the electronic visionary didn't enter the studio with the notion of making a particular type of record. Conversely, it was viewed as an opportunity to simply create – to let the music take over and guide the journey. Bringing together sparse strings, meditative synths, lingering piano chords and fleeting field recordings, the result is a collection of captivating sonic vignettes – deftly assembled into something profound and endearing.
Heist or Hit-signed iamkyami releases new single "Count For Something / Be Like Me" – new EP 'The Kenny Klubhouse' 29 April
Making an early case to be the breakout pop act in 2022, iamkyami (born Kyla Ami Mitsui Russell) is a slick-talking, perceptive narrator exploring notions of identity, uniqueness and self. Unpacking and exploding the rich opulence of pop tropes, Ky's signature sound lies in the stillness of the aftermath; raw, honest and executed with ninja-like emotional literacy.
Multi-faceted artist TIANNA ESPERANZA releases hugely powerful single "Terror"
Blending masterful wordplay and a range of vocals, "Terror" finds Esperanza singing in detail about so much of what she's experienced throughout her life. From the grief of losing a sibling to the tragedy of sexual assault, the young artist touches on difficult, yet powerful and sensitive subjects.
Dave Lee Announces New Studio Album Produced With Love II
CARMODY releases track "Moon" co-written with Rahm Silverglade (of altopalo), new album Imperfect Constellations (ft. Alfa Mist, Tom Misch) out 6 July
Today, London based singer, songwriter Carmody releases new track "Moon", lifted from her upcoming debut album Imperfect Constellations – out 6th July via Young Poet. "Moon" forms part of Constellation C – 3 tracks which hone in on the subject of family – including the previously released "Hurricane" and new track "Brother". The full Imperfect Constellations album will feature collaborations with Alfa Mist, Tom Misch, Conor Albert, and Laura Misch.
Out Now: Scottish electronic wonder Glassmasterer releases most accomplished work to date with new EP Kaossteedeethree
Kaossteedeethree is the new EP from the illusive Glassmasterer, reeling things back from bravado filled Prodigy echoing last single 'Turn On The Big Machines', while maintaining that unexpected energy with this organic, primarily analogue wonder.
Superorganism unveil "crushed.zip" from new album 'World Wide Pop,' out July 15
Today, Superorganism share "crushed.zip," the third track from their upcoming sophomore album World Wide Pop (due July 15), it takes their sound in a more melancholic direction whilst still underpinned by a soaring chorus and their signature sound effects.
SECRET WORLD ORCHESTRA debuts with 'It's All Over'
Pastel coloured IDM provides the home for a nostalgic sound. A bed of oneiric electronics – taking equal cues from The Postal Service, Boards of Canada and Aphex Twin – underlays Circe's ethereal vocal delivery.