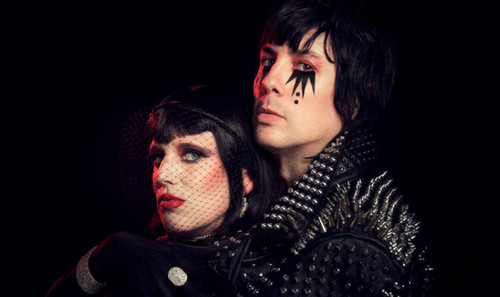 @skopemag news – tuesday – april 26, 2022 @ 2 pm est
@skopemag HQ – http://smarturl.it/skope
BARZIN drops new sensual monochrome visual for 'It's Never Too Late to Lose Your Life'
Four years in making, Toronto artist Barzin is releasing his fifth studio album 'Voyeurs In The Dark' on Friday this week. That the album is more cinematic in its scope and conceptual in feel than his previous studio albums can be attributed to the time he spent over the past several years composing the soundtrack for the independent film, Viewfinder.
Sean Nicholas Savage returns with a new Mac DeMarco-produced album, Shine – Out July 22nd on Arbutus Records, watch the video for the title track now
Today, Sean Nicholas Savage announces his new album Shine, set for release July 22nd via Arbutus Records. The Canadian songwriter also today shares the title-track from the LP and provides detail on an imminent European tour, which includes a London date on May 11th. The new record, recorded and produced by Mac DeMarco, is about recapturing the will to live after a period of sadness and stagnancy, and the return to positivity and hope. All wrapped up in music that adds a sense of rhythmic guitar-based folk intimacy to Savage's hallmark ebullient avant-pop sound.
Metal Band VENTRUSS Release Their Track "Spirit of Chosen" From their New EP 'The Serpent'
Bringing with them into the studio that same high intense energy their listeners experience live Ventruss continues to carve their name across the defining edge of the southern Hard Rock/Metal scene.
Eclectic Quartet Corner House Bring Musical Levity To The Breakup Song Segment With New Tune "South of the City"
Emerging from varied genre backgrounds, Boston-formed quartet Corner House's unique strength is their desire to learn from one another—not only in musical skill and style, but in life experience—such that every challenge overcome by one band member becomes part of the group's shared musical and personal DNA. On their upcoming full-length debut, How Beautiful It's Been, the band—songwriter and guitarist Ethan Hawkins, Scottish fiddle player Louise Bichan, bluegrass mandolinist Ethan Setiawan, and cellist Casey Murray—reveals the sublime result of that growth mindset, with a singular sound that incorporates old time, Scottish, progressive bluegrass, and folk music, with the help of their collective mentor and the album's producer, Scottish harp virtuoso Maeve Gilchrist.
Peter Coccoma Shares "a connection to all things" ft. cellist Clarice Jensen off Upcoming Debut Ambient Electronic LP
Structured in two halves, "a connection to all things" starts like a morning sunrise in a deep forest. A few ascending notes of a flutey melody quickly gather into a swirling cycle of breathy synths, warm reverberant percussion, and rolling subsonic bass echoing the contemporary new age ambient pieces of Kailtyn Aurelia Smith and Emily Sprague. But with the entrance of Clarice Jensen's (Johann Johannson, Max Richter) soaring strings, pulsing between major and minor chords, the piece transforms into a starkly beautiful lament for the ephemeral nature of beauty; more akin to the hauntingly austere sounds of scandinavian composers like Johann Johannson or Olafur Arnalds.
OUT NOW: dj poolboi Unveils 'felt like we were in heaven' video [FFO: Kiasmos, Christian Loffler, Parra For Cuva]
Weird Nightmare, the New Project from Alex Edkins of METZ, Shares New Single & Official Video for "Wrecked"
New Orleans Songwriter & Poet Thomas Dollbaum Shares Video For "Work Hard"
Shoegazers TOMBSTONES IN THEIR EYES Release Melodic "A Higher Place" EP, Premiere New "I Know Why" Video w/ Psychedelic Baby Magazine
"I am so happy that, after a year's wait, we're finally getting some new songs out into the world," says TITE guitarist/vocalist John Treanor. "I hope that fans can see the growth happening in the band's sound. The songs are getting better and better, and we're less focused on walls of guitars and getting into some cool territory with the vocals."
'I Know Why' by Tombstones In Their Eyes | 'A Higher Place' EP
SAOR Reveals New Album, Shares New Song + Music Video
Martin Courtney (Real Estate) Announces New Solo Album + Shares Lead Single "Corncob"
Today, Martin Courtney, the front man of indie rock mainstays Real Estate, announces his second full-length solo album Magic Sign, out June 24, 2022 via Domino. Alongside the announcement, Courtney unveils "Corncob," an ode to bygone teenage nights that ambles with a golden-hued pop elegance. The music video for "Corncob" comes co-directed by Bráulio Amado & Antonio Vicentini.
DESIRE SHARES ""LOVE IS A CRIME"; NEW ALBUM OUT MAY 3 ON ITALIANS DO IT BETTER
"Love Is A Crime" kicks in with a girl group-styled narration "Calling After Dark…Trying To Break My Heart". A lyrical nod signaling that the song features the illusive After Dark artist, Mirage, in a duet with Desire. Asking the question…is true love a crime? Electro boogie synthesizers spar with distorted vocals chanting the words "There's No One Left To Hold You". The flame of love attempts to connect via dial-up internet service in the track's outro.
Generation Underground Releases New Single "Brandon Boulder"
Telling the story behind the video, Mike Florentine shares "'Brandon Boulder' is about an ex-friend of mine and his shitty ex-girlfriend. They would fight and complain like it was a soap opera all day and all night and that's what this song is about. The video for this song was filmed way back in 2019. We filmed the video on the beach in Union Beach, New Jersey with Eric DeCarlo of SquareUp Studios. He's worked with the likes of Attila, Fit For An Autopsy, Emmure, Lorna Shore, Shadow Of Intent, Gideon, Left To Suffer, Bodysnatcher, & many more. The video it's self was an experience in its self. It was 95 degrees outside & as much as I thought that Parkway Drive & Breaking Benjamin were on to something about beach videos, I was dead wrong. But besides getting eaten alive by horse flies the entire time it was a great experience. Something that I don't think people know about the video is that Eric used a drone at some points for the band shots"
THEY HATE CHANGE DROP FINAL SINGLE FROM FORTHCOMING JAGJAGUWAR DEBUT
They Hate Change, the Tampa Bay production/rap duo who recently signed to Jagjaguwar have released the last single from their forthcoming album Finally, New out May 13th. "Some Days I Hate My Voice" is Vonne's speaker-knocking ode to androgynous gender euphoria, complete with shout-outs to 100 gecs and 60's trans soul star Jackie Shane. Of the track Vonne notes:
LIL NAS X TO BRING HIS ELECTRIFYING LIVE SHOW TO STAGES AROUND THE WORLD ON THE LONG LIVE MONTERO TOUR; LAUNCHES FIRST TICKET PRESALE WITH CASH APP
Produced by Live Nation, the Long Live Montero tour will make stops across North America and Europe this fall. The North American leg kicks off at The Fillmore in Detroit on Tuesday, September 6th, and will make stops in Chicago, Nashville, Los Angeles, and more before wrapping up in San Francisco, CA at the Bill Graham Civic Auditorium on Sunday, October 23rd. The European leg begins Tuesday, November 8th in Amsterdam and concludes Thursday, November 17th in Barcelona, Spain.
Crenshaw Rapper Nana Releases New EP 'From the District to the World'
On 'From the District to the World,' "Los Angeles' next great storyteller" (Earmilk) pays homage to Crenshaw while exuding mass appeal beyond his cult-like Californian fanbase. His 2020 debut album 'Save Yourself' was an introspective glimpse into Nana's psyche, but this release hears Nana fine-tune his storytelling abilities to honor the South-Central neighborhood that raised him. Noteworthy new tracks include "DontPlayDat," a quippy rebuttal to the haters featuring Zoink Gang member (Guapdad 4000, JID, and Smino), Buddy. "Live From The District" is another feat for Nana, which hears him spit fast tempo bars about overcoming the adversity that shaped him into the force he is today.
AMENRA, CAVE IN, And MARISSA NADLER's Songs Of Townes Van Zandt Vol. III Out Now On Physical Formats And Bandcamp Through Neurot Recordings; Album To See Full Digital Release In July
Beloved American singer-songwriter Townes Van Zandt passed away at the age of 52 on January 1st, 1997, in Mount Juliet, Tennessee. His music touches people. Many believe he was a genius, and sing his sad, brilliant songs. Imagine if he was still creating music, in a time when artists themselves decide what to release and when to do it – something that songwriters of his era often were unable to do.
ARMAGIDEON TIME: No Echo Premieres "Stimulus Fuck" From Richmond Hardcore Quintet; Debut EP, Crime As Theatre, Nears Release Through Anti-Corporate Music + Preorders Posted
As Richmond, Virginia hardcore outfit ARMAGIDEON TIME prepares to release their Crime As Theatre debut through Anti-Corporate Music in May, No Echo is hosting an exclusive premiere of the EP's "Stimulus Fuck."
[Single] Chuck Brown ft. Sick Tricks – Gold Keys prod. by PhDBeats (cuts by DJ Hectik1)
On "Gold Keys" Chuck Brown (Huntington Beach, CA) delivers a classic, boom bap banger, complete with DJ cuts, a trunk rattling instrumental and a scorching guest verse by Sick Tricks. Both Chuck and Tricks' verses are masterful displays of writing and delivery, while PhDBeats lays a raucous soundscape, setting the aggressive tone for the track. Veteran DJ, DJ Hectik1, provides cuts on the chorus to complete the authentic feel of the record. This is the second release from the "Chuck's Corner" series, following "B.L.B.S."
Blake Rose Releases New Track and Music Video, 'Demon'
Australian D.I.Y. Band Vacations Go Gold In The U.S. & Canada For Viral Single "Young"
CELESTIAL BURST Present "Obedience" (Official Music Video)
Hard Rockers SANTA CRUZ Unveil Music Video For "Under The Gun"
"'Under The Gun,' a nod to some of Metal´s all-time greats like Ozzy and Dokken, comes out with a banging video, inspired by Sergio Leone´s Spaghetti Western movies and Tarantino-esque cinema," explains Archie Cruz. "The video was shot in Joshua Tree on April 7th with Industrialism films and the director Vicente Cordero. The plot is about four gunslingers having a Mexican stand-off for a suitcase full of cold hard cash."
Julie Doiron and Dany Placard's upcoming duo album, Julie & Dany, is out this Friday on Simone Records, hear their final single now: "Dégèle"
"Making music for fun without the pressure of recording or tour deadlines! Our album, Julie & Dany, is exactly that. It was the idea of making music for fun and the joy making music." Julie & Dany
The album is an intimate look into the relationship between Dany Placard and Doiron. Written and recorded during the mandatory isolation between New Brunswick and Quebec, these songs are born from the complicity that enlightens the couple's everyday lives.