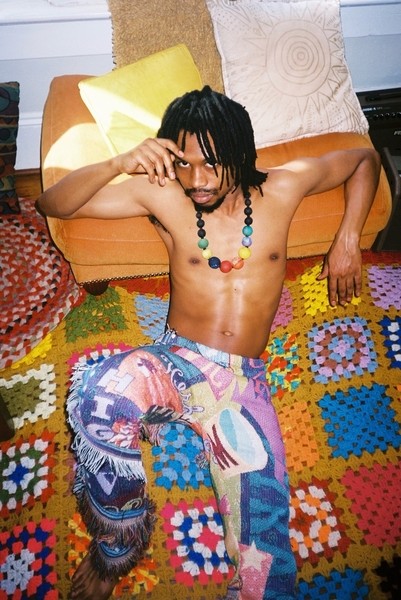 @skopemag news – monday – april 26, 2022 @ 6 am est
@skopemag HQ – http://smarturl.it/skope
Henry Chadwick Reveals Dreamy New Video for "Mind's Eye"
From charting on the Hype Machine and Indie Shuffle charts, to Guest at Home being deemed a must-have record for your Summer via Rolling Stone Magazine and Time Magazine, he has also been garnering love from the likes of Paste, Grimy Goods, Huffington Post, Impose, Fader, Sofar Sounds, and countless others that have fallen in love with his dreamy music.
New ARCHIE CAINE Album Tommy And The Angels Out Now With Ethereal Music Video For "Eden" (Feat. Dianne Van Giersbergen)
ARCHIE CAINE's debut album, Tommy And The Angels, is out now! A gripping, melancholic, and relatable story told beautifully through symphonic metal, the album features Dianne Van Giersbergen (EX LIBRIS, ex-XANDRIA) Damian Wilson (HEADSPACE) and Adrian Benegas.
"Tommy And The Angels is the result of over a year of work driven primarily by a love of music and the friendships it has brought me" says Archie. "It tells a story of life, death, hope, revenge, and love, and the triumph over despair that is only available when we share that love with others."
10,000 Years Stream Brand New Video "Cult Axe"
Stoner/Doom metal band "10,000 Years" stream new video for their upcoming track "Cult Axe". 10,000 Years stream their latest video "Cult Axe" via Ghost Cult Magazine which will be released on April 25th.
Brian Sumner releases 8 minute album of brilliant avant-garde jazz guitar improvisations
Brian Sumner effortlessly blends classical and jazz styles into a ground breaking improvised form. Not unlike his predecessors and stated influences Wes Montgomery and Ted Greene, Sumner's unique style and maturity has facilitated the creation of a new improvised genre.
Artist: RIVER – Album: HAPPY FOR YOU
With blunt and empowered honesty, soul-quaking vocals, and the sassy spirit of a vintage pinup model, RIVER sings straight from the heart. The Stockholm-based singer, songwriter, producer, and multi-instrumentalist infuses a lifetime obsession with soul, experiences gained on a globetrotting whirlwind, and rare mystique into a simmering signature style. She conjures up this energy on a series of singles for EMI Sweden / Universal Music and her forthcoming 2021 debut EP.
TEDDY FAILURE DEBUT EP 'I'M A FAILURE PART. 1' IS OUT NOW – WATCH THE VIDEO FOR BEACH LIFE HERE
Atlanta visionary RAURY returns with dynamic new single "Feel Good"
Layering a dreamy mix of experimental electro funk sounds, Ruary's signature musicianship resonates as he layers sleek electric guitars and warm brass on top of the shimmering soundscape. Offering another tantalising peak into the thought-provoking artists first album since 2017, the chilled-out track is a prominent reminder of Raury's unique creative mastery.