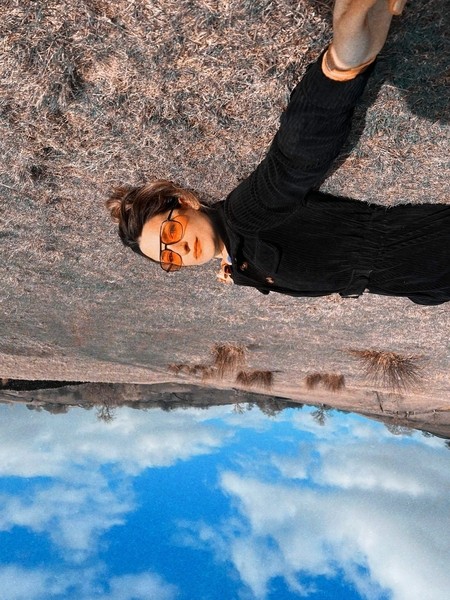 @skopemag news – monday – april 26, 2022 @ 12 pm est
@skopemag HQ – http://smarturl.it/skope
APTERA: listen to new single "Mercury" now
Berlin's heavy metal newcomers APTERA share the second single taken from their forthcoming debut album 'You Can't Bury What Still Burns' on Ripple Music. Listen to their grim and menacing new track "Mercury" now!
ROWSIE release indie rock greatness 'Danish Queen' EP
The band have just released their new 'Danish Queen' EP via new Tin Pan Alley based singles club Ivy RecRods.
TEMPLE INVISIBLE – Return With: "Over My Feet" – Watch Video || New EP: 'Chiasm' out 13 May
Fusing chiffon vocals with impending electronic beats, "Over My Feet" comes as the third single plucked from Temple Invisible's forthcoming 'Chiasm' EP, and boasts the breadth of the genre-defying duo.
The new 'Ride' video from Boston lyricist and vocalist Antonio Breez is out today
TOM JENKINS – Drops Anthemic New Single "Magic Mushroom Island" w/ Phil Campbell (Motorhead)
Ready for broadcast… In My Dreams from Austrian dance music rising star JOKAI
JOKAI is a fresh, new, charismatic and energetic Music Producer and rising star based in Vienna, Austria. He started his music career recently in January 2021, following production lessons with Kygo himself.
5 years before this, he began to learn the piano. His father taught him the organ at the age of 4 until he was 6 years old. JOKAI's primary genres are EDM, house, pop and dance.
Dreamy New Single // Fantasy vs Reality
Emerging East London based singer KAE SERA blends modern day electro-pop with sounds from the 50's and 60's to create something which is both unique yet familiar. Originally from Liverpool, the artist grew up in a city rich in musical heritage, exposed to the nostalgic soundscapes of the bands that made the city famous. These sounds subliminally fed her musical appetite, giving her music a vintage haze and maturity. With a fascination for literature and poetry, her songs provide a captivating, storytelling experience, pulling you into her world.
Craig Finn shares new single "Birthdays" and announces UK tour dates | New album "A Legacy of Rentals" due for release May 20th
The Hold Steady frontman's fifth solo LP, A LEGACY OF RENTALS arrives on CD and digital download via Positive Jams / Thirty Tigers on Friday, May 20. Recorded in May 2021 with Finn's longtime collaborators, producer Josh Kaufman and engineer D. James Goodwin, the album will be available in several formats, including CD, standard vinyl, and limited-edition white vinyl (online orders only). Pre-orders and pre-saves are available now.
Folksinger Michael Johnathon Releases 19th Studio Album AFTERBURN, Songs Of Power, Peace, War & Love
AFTERBURN is the word used when something truly rattles the cages and leaves people with a startled, surprised reaction. It's the accelerated power of a rocket as it's taking off. AFTERBURN grapples with the subjects of power & peace, war & love all in the context of the global "front porch," launching "folk" from the coffeehouse and into arena level. Literally.
Beach Rats Announce Album "Rat Beat" And Share Title Track & Music Video
Today, Beach Rats announce their debut album Rat Beat, out on July 29th via Epitaph Records. An impressive lineup of punk rock lifers, the band is comprised of vocalist Ari Katz (Lifetime), guitarist Pete Steinkopf (Bouncing Souls,) bassist Bryan Keinlen (Bouncing Souls,) guitarist Brian Baker (Bad Religion, Minor Threat) & Danny Windas (Let It Burn) on drums. They also share the music video for the album's title track "Rat Beat" which embodies the nature of punk in its purest form; hard, fast and loud.
The Range Announces Album Release Shows + Shares New Single "Urethane"
The Range, the project of Vermont-based musician and producer James Hinton, releases grime and hip hop indebted new track "Urethane" from his forthcoming album Mercury, out June 10. "Urethane" samples UK grime artist MIK's "Ice Rink" and follows previously released singles "Bicameral" and "Ricercar," both of which are on the new album. The new single comes with an animated video directed by Stevie Gee and Essy May, produced by Blink Ink and built around the world featured in the album visuals and earlier singles videos.
Blunt Chunks (members of Jaunt, The Weather Station, Scott Hardware, Luna Li) share "BWFW"
The Toronto-based project, Blunt Chunks, helmed by Caitlin Woelfle-O'Brien (Jaunt) has today shared its "BWFW", the latest to be lifted from the forthcoming debut EP, Blunt Chunks which is set for release on May 6, 2022, via Telephone Explosion Records. Featuring Scott Hardware and members of The Weather Station, Luna Li, Broken Social Scene, Hooded Fang and more, the new EP, which was announced with "Natural Actors" (tipped at Brooklyn Vegan, KCRW, CBC Radio, Exclaim and more) last month, grapples with the many functions of heartache, using music as a mechanism to memorialize the past and the first step to breaking a cycle of self-neglect.
OUT NOW: Multi-instrumentalist Calcou Releases 'Below' Single [FFO: Fejká, Janus Rasmussen and Rohne]
OGI ANNOUNCES DEBUT EP 'MONOLOGUES' OUT MAY 5TH
MONOLOGUES sees the Nigerian American, Los Angeles-based songstress tapping into a musical spirit agnostic of era yet connected to any age. The EP includes the recently released as "Envy," which was accompanied by an official live performance video shot on location at Seattle, WA's inspirational Chihuly Garden and Glass. "Envy" followed the release earlier this year of Ogi's debut single, "I Got It," produced by GRAMMY® Award-winner No I.D. (Jay-Z, Rihanna, Kanye West) and featured on Zane Lowe's World First on Apple Music.
Little Dragon's Fredrik Wallin shares "Banner Burns" as FredatLast/New EP out May 13th
A founding member of the beloved and critically-acclaimed Gothenburg electronic group Little Dragon, Fredrik Wallin will be a familiar face to many. Over the past two decades his band has been a consistent global presence on the charts and festival stages, and in that time Wallin has collaborated widely outside the group, working with artists like Flying Lotus, Mac Miller, Brittany Howard, De La Soul, Gorillaz and DJ Shadow. In 2022, 25 years into his celebrated career, Wallin announced his debut release as a solo artist, an EP entitled Banner of Lost Belief that will be out May 13th on Small Matter Records.
AL SON DE SALSA, AMBAR PRESENTA SU NUEVO TEMA "NUESTRO SECRETO"
Ambar presenta "Nuestro Secreto" un tema que se convertirá en un himno para todas las mujeres que han tenido un amor secreto que nunca olvidarán pero por el bien de ambos deciden soltarlo y dejarlo ir. El tema viene acompañado de un video conceptual musical lleno de baile e historia de amor.