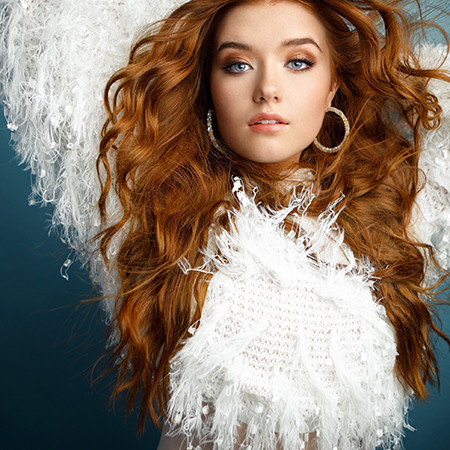 @skopemag news – friday – april 22, 2022 @ 12 pm est
@skopemag HQ – http://smarturl.it/skope
LIPS TURN BLUE RELEASES 2ND VIDEO: PRAY FOR TOMORROW
LIPS TURN BLUE the acclaimed Upstate NY band that releases its debut album on MIG MUSIC May 4th., has released its second music video, PRAY FOR TOMORROW. Although written and recorded with the band's late vocalist and co-writer, Phil Naro before the current conflict in the Ukraine, the compelling video was created to reflect that tragedy and others dominating the news today.
ALESSO & ZARA LARSSON HAVE "WORDS" — NEW SONG/VIDEO OUT NOW
An undeniable triumph from the two Swedish powerhouses, "Words" is written by the global superstars along with Karen Poole (Kylie Minogue) and recent Brit-award winning songstress Becky Hill. The song merges Alesso's dynamic sound design with a magnetic vocal performance from Zara. With its dizzying yet immaculately arranged layers of beats, the high-energy track takes on a thrilling intensity as Zara confesses to a certain fear of vulnerability in love (from the massively catchy chorus: "I got the words 'I love you' sitting on the tip of my tongue"). All glossy hooks and unbridled emotion, "Words" ultimately arrives as an unstoppable anthem for owning your fear and following your heart.
Alt-Pop Duo BAHARI Team With YOSHI FLOWER For "Hot Mess" Song + Video
DANIEL CAESAR RELEASES NEW SINGLE "PLEASE DO NOT LEAN" FEAT. BADBADNOTGOOD – LISTEN HERE
"'Please Do Not Lean' represents a deeper understanding of myself and acknowledging the responsibilities I currently hold, respecting them and knowing my limits of when I can take on more," says Caesar. "This is an introduction to the sound and tone of the next chapter in my career."
PATRICK WATSON – New Album 'Better In The Shade' – out Today || Watch Music Video For Title-Track
In Patrick's words, Better in the Shade "is about negotiating a world where you don't know what's real anymore." "I really spent a lot of time reading to improve my lyrics for this record", he says. "I was very inspired by Jesus' Son by Denis Johnson, The Waves by Virginia Woolf and Fever Dream by Samanta Schweblin. The lyrics are a collection of little thoughts that were pacing in my head. We worked hard on rebuilding the tones of our arrangements and we brought a bigger electronic component to the music" he continues. "With the addition of modular synths, we were able to find a warmer and more touching approach to the electronics, that feel as acoustic as the rest of the instruments and move like liquid. Basically, I went back to school for the last two years to be able to bring something new ha-ha. Andrew Barr from the Barr Brothers joined us on drums for this record, it's a pleasure to play music with such a great musician".
BADSHAH, J BALVIN and TAINY LINK FOR GROUNDBREAKING TRILINGUAL HIT "VOODOO"
Japanese culture fans, don't miss this! New dance music brand FUTUREmode launched by avex, with three tracks including 'Shiny Starting Line'
Keeper E. releases new single "I Can Do It" & announces sophomore EP
The new track comes on the heels of the danceable and playful Spring single, "This Is Like Everything," which has spent the last two weeks climbing the CBC Music Top 20 charts.
KISS Premieres Unreleased Track From 'KISS – Off The Soundboard: Live At Donington 1996'
Today, KISS premiered the first unreleased live version of "Do You Love Me?" from KISS – Off The Soundboard: Live At Donington 1996, recorded during the Monsters Of Rock Festival at Donington Park in England on August 17, 1996. The studio version of "Do You Love Me?" is featured on the band's 1976 multi-platinum selling album Destroyer and quickly became a KISS Army favorite.
Rising Star and Emerging Country Artist, Taylon Hope, Releases New Single, "All The Night We Need," to Radio
Rising star, Country music songwriter and performing artist, Taylon Hope has released a new single, "All The Night We Need," to radio. The song was penned by songwriters Bill Diluigi and Taylon Hope, recorded at Pentavarit Studio by Bobby Holland in Nashville, TN and produced by Smith Curry and Mark Lonsway at Warner Music Nashville. Studio musicians on the project included Justin Ostrander/electric guitar, Devine Malone/acoustic instruments, Wes Little/drums, Tim Denbo/bass, David Dorn/keyboard and Smith Curry/pedal steel.
SUB URBAN ANNOUNCES 'HIVE' ALBUM WITH NEW SINGLE "UH OH" FEATURING BENEE
ICONIC ANNOUNCES DEBUT ALBUM "SECOND SKIN"
Frontiers Music Srl is pleased to announce the signing of an absolutely monstrous new hard rock group, Iconic. Featuring Michael Sweet (guitars), Joel Hoekstra (guitars), Marco Mendoza (bass), Tommy Aldridge (drums), and Nathan James (vocals), Iconic is primed to set the hard rock world on fire with the release of their debut album "Second Skin" on June 17, 2022. Today, the band has released the first single and video from the album, 'Nowhere To Run'. Watch the music video HERE:
Stan Lynch, Original Drummer For Tom Petty and the Heartbreakers Launches New Band – The Speaker Wars
BAY LEDGES Jumps In To Clean The LA River For Earth Day in Official Video For New Single "In Water" 
Today, indie electro-pop artist Bay Ledges shares his latest single, "In Water," along with an inspiring earth day activation-themed music video. The video features an anti-litter fairy visiting Bay Ledges' Zach Hurd and teaching him a lesson after he carelessly tosses a bag of chips into the LA River. Hurd adds, "As we shot the video we simultaneously did our own little LA River clean up. I always knew the river was polluted but I'd never really been down in it. It felt good working on something that was fun and light-hearted but also had a bit more meaning behind it. I can get preoccupied in my own little world and tune out the ways I can help the environment. *Stay away from those single-use plastics."
Josh Sallee and Dr. Dre collaborator K.A.A.N. team up for "Let Me Live My Life"
Multitalented hip-hop artist and producer, Josh Sallee, has released his newest single, "Let Me Live My Life," featuring K.A.A.N. "Let Me Live My Life" is the second collaboration between Josh Sallee and one of underground rap's biggest stars and frequent Dr. Dre collaborator, K.A.A.N., since the release of "Awayo" in 2015. In the hip-hop world of constantly following trends to fit the ever-growing audience segments, Sallee exerts his wisdom by staying true to the belief that finding peace with one's own identity is the most essential aspect in continuing forward through life.