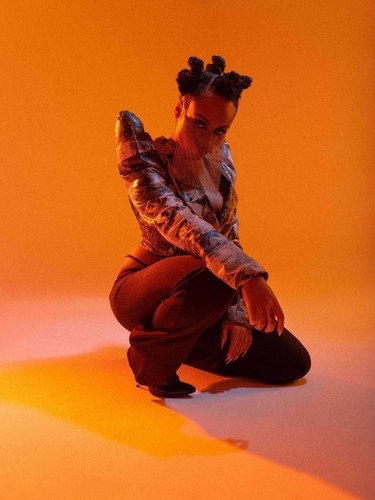 @skopemag news – thursday – april 21, 2022 @ 11 am est
@skopemag HQ – http://smarturl.it/skope
TERRY EMM releases gorgeous velvet Americana single 'Wish You Were Here'!
Emm's music has been described as 'Outstanding' by MOJO Magazine and as 'Excellent, excellent music!' by Bob Harris, and the new single sees him head in a striking new 70s vintage direction, with producer Lukas Drinkwater (Emily Barker, Jacob & Drinkwater, Annie Howie) at the helm!
MORGAN shows her vulnerability in new single 'In My Feelings'
Opening with a delicate piano melody and progressing into a smooth, downbeat production, 'In My Feelings' is a heartbreaking ballad that showcases the strength in MORGAN's songwriting abilities, while her gorgeous vocals float over the melancholic beat. It precedes her first ever sold-out headline show, set to take place at London's Courtyard Theatre on 26th May.
Jack Savoretti releases new single 'Dancing Through The Rain'…
Fresh off a euphoric sold-out UK tour this month, Jack Savoretti has released his new single 'Dancing Through The Rain'. The track is the second new track to be taken from his forthcoming release Europiana Encore, a special extended edition of his critically-acclaimed, 2021 chart topping album, Europiana. The album will be released on May 20th on EMI.
Cage Fight Share Visualizer for "Killer" Video + It HURTS! — WATCH
Duskus – Let Go
Having just performed on the famous Do LaB stage at Coachella this month, Duskus shares his single 'Let Get'. Backed by house inspired drums, 'Let Go' is Duskus' take on the rave sound of yester-year which sees a new chapter for his sound with an emphasis on captivating rhythms and minimalism, under his very own genre that he calls 'romantic rave'.
Fuzz-rock Pit Pony share new single 'Supermarket', and announce debut album 'World To Me' out 1st July 2022 via Clue Records – tales of political ineptitude, mental health, motherhood, and failed relationships
FYFE & ISKRA STRINGS SHARE THE NEW TRACK 'PURPOSE' FEATURING GHOSTPOET
A caustic counterpoint to the duo's most transcendent moments, 'Purpose' sets its mood with clattering industrial percussion and Ghostpoet's deeply intoned lyrics – more spoken word than rapped – add to its discomforting ambience as his cultured words ("catacombed in self-doubt") tap into the turmoil of being consumed by existential thoughts.
Aussie Risers Telenova Share New Video for New Single 'Why Do I Keep You'
Melbourne three-piece Telenova, one of the brightest musical discoveries in a dark 2021, are thrilled to share their self-assured new single 'Why Do I Keep You?' – released via Pointer Recordings. 'Why Do I Keep You?' a sophisticated slice of modern nostalgia that evokes '90s melancholic guitar pop without losing its contemporary lean.
Naked Lungs share new single "Why Do People Change?" | Produced by Gilla Band's Daniel Fox
Produced by Gilla Band's Daniel Fox, the single comes on the heels of an exciting last few months for the enigmatic 4-piece, having initially built a wealth of excitement off the strength of just one caustic, self-produced live recording of a track called "Second Song". Much of their attention has been built on feverish word of mouth, which has seen the band earn early organic acclaim at Irish press, as well as spots supporting the likes of Enola Gay, Bullet Girl, and The Love Buzz at the turn of the year.
OUT NOW: Prominent Remixer Martin Waslewski Takes On MARIA Die RUHE's 'Rejection'
Rosie Carney shares Folklore Inspired "break the ground" from sophomore album
Anglo/Irish, London based singer-songwriter Rosie Carney releases "break the ground" the second single off her upcoming LP, i wanna feel happy. "break the ground" follows Carney's shoegaze-tinged first single "dad" and accompanying video featuring Outlander star John Bell. The new music has been supported by BBC Introducing, NPR, Clash, Dork, The Line of Best Fit, Our Culture, Under The Radar and more.
FE SALOMON – Watch Video for: "All Or Nothing" – Out Now
"Skins" is out! The Different Class has released their long-awaited album on all digital platforms
Rock & Roll trendsetters The Different Class has released "Skins", a journey of finding out who you are by using all the wrong methods.
SKINS is available on all platforms.
ELTON JOHN ANNOUNCES MADMAN ACROSS THE WATER 50TH ANNIVERSARY REISSUE
UMe today announces the 50th-anniversary reissue of Elton John's Madman Across The Water. Available to pre-order now on stunning 3-CD and 1 Blu-ray Super Deluxe Box Set, 4-LP, 1-LP Limited Edition colored vinyl, and 2-CD formats, the album will be released on June 10. Pre-order here.
ELLAURO RELEASES DEBUT VIDEO FOR SINGLE 'INDIGO'
LA "punk R&B" band DAISY release new single "HUBBA BUBBA"
Fronted by Daisy Hamel-Buffa (known for her appearance on Tyler, The Creator's, CALL ME IF YOU GET LOST album cut, "RISE!") alongside bassist Alex Kasvikis, keyboardist Ben Roswell Salk and Matthew "Rat" Fildey on guitar, DAISY's intriguing sound has a distinctively pop feel, blended with what many have dubbed "loud jazz" and "punk R&B". Four best friends on their way to take over the world, DAISY are truly something you have to see to believe.
One Armed Joey "Mirrors" Premiere
This Wednesday just got a lot better because One Armed Joey just dropped a new music video. The Sonoma County pop-punk trio is prepping the release of their debut album titled Happiness, To Me and their new single "Mirrors" is another shining example of what's to come. Taking their cues from acts such as MXPX, Allister, and Green Day, One Armed Joey offer up a refreshing take on late 90's and early aughts pop-punk that has won them four Bohemian NorBay Music Awards for Best Punk Band. "Mirrors" asks the listener "what comes next?" and the band put together a music video for the track that is streaming now at Bearded Gentlemen Music.
One Armed Joey Debut "Mirrors" Off Their Debut Full-Length, Happiness, To Me
STICKY FINGERS DROP LONG-AWAITED 5TH STUDIO ALBUM, LEKKERBOY & NEW MUSIC VIDEO "LUPO THE WOLF"
Lekkerboy is the perfect reflection of the journey Sticky Fingers have been on thus far. Written over the pandemic and the first time in thirteen years that the band were isolated from each other, living in different places across the country, the band eventually reconnected to make some of their best work to date.
Church Girls share new single 'Telepathic Mind'
Philadelphia has such a knack for producing perfectly proportioned indie rock, and Church Girls is rising among the ranks of their east coast fellows. Draped in vulnerable lyrics and guitar-driven hooks, Church Girls create a new breed of indie/punk rooted in angsty optimism and bittersweet joy.
GONEMAGE To Release Master of Disgust EP
GONEMAGE the solo project of Cara Neir's Garry Brents (or Galimgim) will release his ne EP Master of Disgust on May 13, 2022. Having established a dynamic storyline that runs through GONEMAGE's previous releases, the new EP Master of Disgust… temporarily diverges to deliver a mangled blackened death metal misadventure themed around the well-known Nintendo character Wario.
Rapper Worm Boogee Shares Inspiring New Single "Champion"
US rapper Worm Boogee has unveiled his brand-new single, "Champion". Born in Brooklyn, New York, and raised in Greensboro, North Carolina, Worm has been making noise in the underground hip-hop scene with a string of well-received releases since he arrived in 2018, including "Wishlist" and "Andale". And the rising rapper looks set to continue his momentum and reach new heights with his latest release.
BANDAID BRIGADE – Punk Rockers Sign With Xtra Mile Recordings + Reveal New Track "Hit The Buck"
Xtra Mile Recordings is excited to announce the signing of BANDAID BRIGADE, the punk outfit featuring Zach Quinn (PEARS) and Brian Wahlstrom (Scorpios, Gods of Mount Olympus).
Acclaimed Artist John Moreland Set To Release New Albun "Birds In The Ceiling" On July 22nd
Celebrated singer/songwriter John Moreland has announced his forthcoming album Birds In The Ceiling, to be release on July 22nd via Bad Omens/Thirty Tigers. Birds In The Ceiling is Moreland's sixth album and finds the esteemed artist, and producer Matt Pence, building on the ambient sonic experimentation that was introduced on 2020's critically acclaimed album, LP5. Moreland also expands the scope of his guitar playing, both acoustic and electric, that is prevalent throughout the new album.
El palabreo de la calle se hace sentir con el nuevo sencillo de YA1000 "Tu Y Quien"
The Lazy Eyes, the new guard of psych rock, share debut album 'Songbook'
A prismatic tapestry of modern-day psychedelia sans pastiche or revivalism, SongBook is music for free-roaming adventurers of imagination. The Lazy Eyes debut is a world unto itself, where swirling, constantly mutating tonal and textural choices open up rich, previously unexplored corners. Like every good fantasy world, it abides by its own logic – suddenly you're in a garden in full blossom, and you didn't even notice; you've walked a mile without taking a single step and earworms zip past.