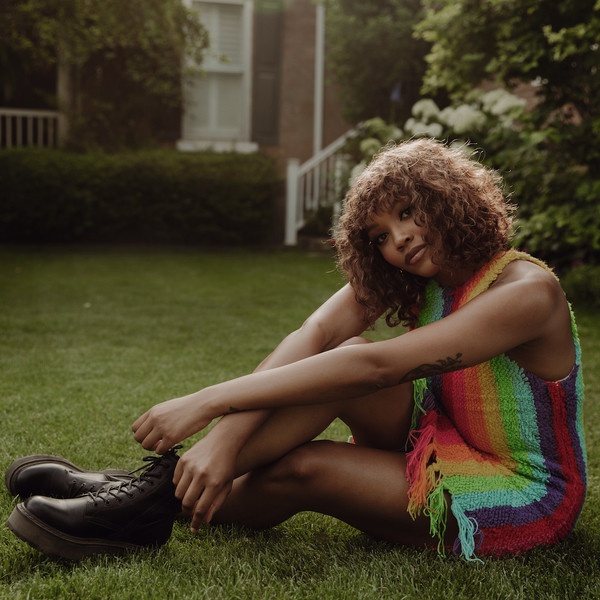 @skopemag news – wednesday – april 20, 2022 @ 8 am est
@skopemag HQ – http://smarturl.it/skope
NEW VIDEO: Jose Conde Announces New Album "Souls Alive in the 305," First Single "Dale Ya 'Ya" Out Now
Jose describes the new single stating, "Dale Pa 'Ya is an absurd mantra to empower those who need to exorcise demons or ex-lovers, gun freaks or dictators, or any other bad energy ~ just DALE PA 'YA! It is a simple forceful phrase over a funky groove." He adds, "The phrase is Cuban and it literally means 'GET OVER THERE! Inspired by my dog, I used to sing it as a joke to him and then decided to put it together as a song!" Now the funk treatment was directly inspired by George Clinton's Atomic Dog, but mixed with Jose's unique style that brings the song to life.
DATAROCK's Fredrik Saroea teams up with acclaimed ensemble BIT20 for bittersweet "Heaven Knows Those Songs Weren't Heaven Sent" single.
"This is the last song on my Rona Diaries solo album, and I guess it's basically me pardoning the fact that I let myself write, record and release such a sad and depressing collection of lockdown songs that the listener just endured to the… bitter end, so to speak," says Fredrik Saroea about his new single "Heaven Knows Those Songs Weren't Heaven Sent" that premiered on BlackBook. Best known as the frontman of the critically acclaimed global disco punk outfit DATAROCK, the Norwegian multi-genre artist re-envisioned his recent solo album Rona Diaries (2021) as a live piece with award-winning string quartet BIT20 Ensemble, merging his contemplative indie rock with the exquisite air of a chamber orchestra.
BlackBook Premiere: Datarock's Frederick Saroea's Chamber Performance of 'Heaven Knows Those Songs Weren't Heaven Sent'
ORIGINS OF HIP HOP – PRODUCED BY MASS APPEAL – TO PREMIERE ON A&E MAY 30TH
A&E Network will premiere the documentary series "Origins of Hip Hop" from Mass Appeal ("Wu-Tang Clan: Of Mics and Men," "Rapture") exploring many of Hip Hop's most celebrated and groundbreaking stars as they share the experiences that molded them in the legendary artists they became. Across eight hours, the series will explore the origins of Busta Rhymes, Eve, Fat Joe, Grandmaster Flash, Ice-T, Ja Rule, Lil Jon, and Uncle Luke as they reflect on their personal journeys and the evolutions of their artistic points of view through their own eyes. Narrated by renowned rapper Nas, "Origins of Hip Hop" premieres Monday May 30 at 10pm ET/PT, exploring the story of Fat Joe, before moving to its regular night on Tuesdays starting June 6th at 10pm ET/PT.
Post-punk, trance & deconstructed opera collide on Sky Creature's double EP
"This band is my fantasy collaboration between Enya and Minor Threat," says guitarist Matt Walsh. "It's extreme and direct, but also vast and ecstatic." The concept of Sky Creature's first double EP reflects the basic concept of the band: the collision of two different musicians with strangely compatible sound worlds.
Rising Artist Bugatti Bonsu Releases GLOW UP
Ghanaian Canadian recording artist and songwriter, Bugatti Bonsu dropped his new single "Glow Up" featuring Toronto female rapper, Keesh. Following the success of his second EP, 'Ladies Love' Bonsu's popularity continues to rise. The artist combines Afro-beats, Dancehall & R&B to bring a unique sound that has become synonymous with his work. Fans and media recognize Bonsu's music and the natural ease he brings to it. It's hard to believe that the confident artist is so comfortable with making music in studio or on stage. Bonsu was a reluctant artist. Fear kept him from turning his dream of making music into reality. It was the death of his brother that gave him the courage to move forward. Bonsu's debut EP titled 'No Fear' says it all.
DJ Hard Hitta – "Work" New Single! New Banger!
GONEMAGE To Release Master of Disgust EP
GONEMAGE the solo project of Cara Neir's Garry Brents (or Galimgim) will release his ne EP Master of Disgust on May 13, 2022. Having established a dynamic storyline that runs through GONEMAGE's previous releases, the new EP Master of Disgust… temporarily diverges to deliver a mangled blackened death metal misadventure themed around the well-known Nintendo character Wario.
Mesmeriser puts society under the microscope in latest ep 'Sold!'
Mesmeriser are bold and unapologetic in their nuanced examination of current society in latest EP 'SOLD!'. They've proven themselves as garage rock powerhouses through the lead single of the same name, a confident critique of the unfulfilling ultra-materialistic society we live in.
Dusty Grant "Oceans" Music Video
Wichita, KS based Dark Rock artist Dusty Grant has released the official music video for the debut single from his newly, fully formed band, "Oceans."
Pop/Rock Song "Sativa" feat. Donnie Bell – Skope Magazine Submission – 4/20 Eve
Floated Releases Lo-Fi Banger "Sizzle"
CRS (Aka Cirrosis) unexpectedly release a new single!
The mexican groove death metal band CRS, also known as Cirrosis, presents a new single in spanish "El enemigo siempre he sido yo". The pioneer band of the technical brutal genre in Mexico, formed in 1991, release this single along a promo videoclip, just a few months after they announced the addition as official member of the virtuoso bassist Kello Gonzalez (Parazit, Nata).
FREDO DROPS NEW VIDEO 'BOP' OFF HIS LATEST PROJECT TWO-FACE BANG 2
Brand New Music Video From Skillinjah & Rick Haze
(New Music) New Single "Here for You" by The J.O.B.
The first new music release of the year from Richmond rock band, The J.O.B. is here. The new single, "Here For You" is a reassuring promise of love in tough times. It opens with a swirling crescendo of bright rhythmic guitar chords with just a hint of mystery in the undertones. Brian Penczak sets the course with his drum kit creating some excellent fills while Jason Crawford inserts a variety of potent lead guitar licks from start to finish. Jim O'Ferrell croons the verses with convincing intent, his voice soothing and steady and impassioned in the right places. Crawford goes all in during the bridge with a tsunami-style guitar lead enhanced with soaring, symphonic vocals by bassist Jared Merrill that propel the bridge into the realm of musical theatre.
Vibrant alt pop about toxic positivity: New Music Friday artist
Her music is a stunning mix of contemporary R&B, indie pop and electronic. She candidly profiles her battle with anxiety and difficulties growing up as a black queer girl in a mostly white Morman community. Tessa has been added to Spotify's New Music Friday and been praised by the likes of One's To Watch, LADYGUNN, Earmilk and more. Thanks for your consideration,
Thunder Rising – Release New Videoclip "I'm Still Alive"
After "Fate Train", the first single from the album "Back to the Time of Rock", now is the moment for "I'm Still Alive", the ballad of the Album, written by Enzo and Frank Caruso. This song revives the era of the Great 80s and 90s Bands' ballads, unmistakingly recognizable as a Thunder Rising piece, thanks to Alessio Spini, vocal prowess, the unique sound of the Caruso brothers on guitar and keyboards and, last but not least, the fierce rhythm section composed of Corrado Ciceri on drums and Gabriele Baroni on bass.
France's Unschooling share new single 'Shopping On The Left Bank' – math rock meets post-punk, recorded on broken equipment | sign to Bad Vibrations Records
Rouen, France-based outfit Unschooling are today sharing their new single 'Shopping On The Left Bank' ahead of newly announced UK/EU tour dates, as well as announcing they've signed to Bad Vibrations Records.
Moreish Idols | Sign to Speedy Wunderground | Share new single "Speedboat"
Robocobra Quartet announce new album "Living Isn't Easy" + share new single "Wellness" | New album out 17th June via First Taste Records
Today, Belfast's Robocobra Quartet return with the announcement of their highly anticipated new album "Living Isn't Easy", their first full length release in four years. The news comes on the heels of their recent double single "Heaven" / "Night", and the band's signing to Deptford based label, First Taste Records, who will release the album on 17th June 2022.
THE SUBWAYS Reveal 'You Kill My Cool' Video + B-side 'Oi You Boy Bands' Out Now via Alcopop! Records
Hertfordshire, UK indie punk favourites THE SUBWAYS are delighted to reveal the video for their new single 'You Kill My Cool' which is out now on Alcopop! Records.