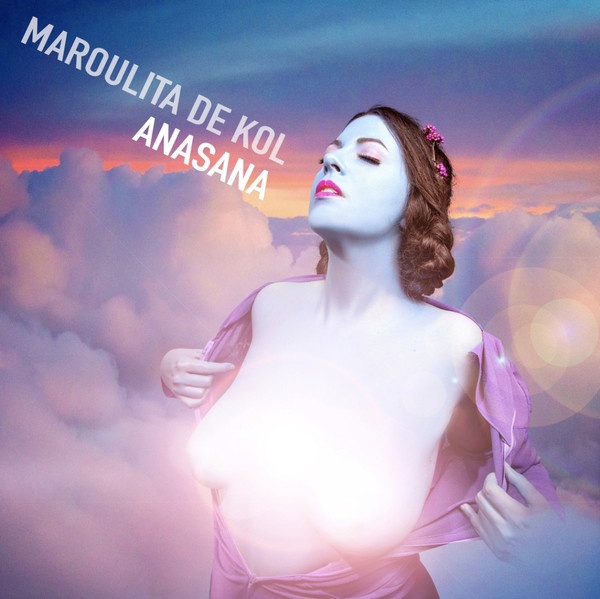 @skopemag news – wednesday – april 20, 2022 @ 12 pm est
@skopemag HQ – http://smarturl.it/skope
SINEAD O'BRIEN RELEASES NEW SINGLE AND VIDEO "THERE ARE GOOD TIMES COMING"
Today Irish artist Sinead O'Brien releases her brand new single and video "There Are Good Times Coming", the third single to be taken from her debut album 'Time Bend and Break The Bower', due for release June 10th via Chess Club Records. The visceral music video continues her series of truly stunning visuals made in collaboration with director Chloé le Drezen. Sinead will play a string of festivals ahead of massive autumn UK, Ireland and European tours including London's Lafayette –
Yawners shares new single 'Honey' ahead of new album
Talking about the new single, Elena said "I wrote this song in English, then in Spanish, then I forgot about it, and finally brought it back in hybrid form in both languages. It's a love song, everyone from any corner of the world can identify with it and that's why I like that it's in two languages. Because the message is universal. It's about when two people like each other but they're playing the 'I don't like you game'. It's kinda fun to play but if you play too much, you screw it up."
Get What's Coming – Black Pines Mammoth Single
Bailey James Releases A Haunting Music Video "The Crow," Dedicated To Her Late Brother
"My brother had an affinity for crows. My dad now has a tattoo of a crow that my brother had intended to get. Now when I see a crow, I know he is with me as they come when I need help or focus." – Bailey James
FONTAINES D.C. – Release New Single "Roman Holiday" | New Album "Skinty Fia" out this FRIDAY
Last month, Fontaines D.C. released the title track from their highly anticipated new album Skinty Fia – to be released this Friday (22nd April) on Partisan Records. "Skinty Fia," was met with international acclaim and joined the last two singles, "I Love You" and "Jackie Down The Line," in building widespread excitement for the band's third album. Today, the beloved Irish band – who recently took home the trophy for "Best Band In The World" at the 2022 BandLab NME Awards – released the final single to come ahead of their new album titled "Roman Holiday". The track was premiered by Zane Lowe alongside an interview with the band on his Apple Music 1 show. The track was also featured on New Music Daily.
Flamingo Overlords TROLLFEST Reveal New Single "Flamingo Libre" + Trippy Music Video
Out now: Greek Neoclassical Folk artist Maroulita de Kol arrives with stunning debut album "AnasanA"
Bringing together traditional greek musical forms with modern sounds and Neoclassical frases
"AnasanA" is Maroulita's first solo album, recorded in real time with one take, one breath. The album follows on from two single releases early this year.
LA indie-folk act Mal announces UK Illuminati Hotties tour | Shares new single "Oven" mixed by Zach Hanson (Bon Iver, Hand Habits, Sylvan Esso)
Produced by Mal themselves and mixed by Zach Hanson (Bon Iver, Hand Habits, Sylvan Esso), Mal's soft vocal paired with a dissonant, chaotic instrumental adds to this dreamlike world as the listener dodges between flashes of feedback squeals in a gritty soundscape, until they softly descend back into the warmth of Mal's vocal and acoustic guitar – with the track also featuring saxophone contributions from Henry Solomon (Haim, Thumpasaurus).
OUT TODAY! Fast-rising four-piece FLOWVERS share sunshine anthem 'Daylight' + sign with The Vaccines booking agent
Infectious, iridescent and packing an inescapable sound of summer into its 2 commanding minutes, FLOWVERS continue to showcase their knack for crafting compelling alternative indie rock bangers. Where previous singles have honed in on nostalgic indie scenes ('Far Away') and treaded the boards of post-punk ('Flowers' and 'When It Comes To It'), 'Daylight' unashamedly flirts with massive pop choruses destined to be sung by the masses.
Wiz Khalifa Releases Classic 'Taylor Allderdice' Mixtape to Streaming
Multi-platinum selling, Grammy and Golden Globe nominated recording artist Wiz Khalifa grew from grassroots fame to worldwide stardom, but he never forgot his original fans or his roots in Pittsburgh, PA. Today, Wiz celebrates the tenth anniversary of his mixtape Taylor Allderdice, releasing the acclaimed tape to streaming services for the first time. Home to fan favorite hits like "My Favorite Song" and "California," Taylor Allderdice is currently available to stream on all platforms via Taylor Gang/Rostrum Records.
Introducing Art Moore, members of Boy Scouts and Ezra Furman's band, who share debut single 'Snowy' | Sign to ANTI- Records
Introducing Art Moore, a new project from Taylor Vick (best known as the songwriter behind Boy Scouts) as well as Ezra Furman collaborators Sam Durkes and Trevor Brooks. Today they share debut single 'Snowy', and announce they've signed to ANTI- Records.
Lykke Li Releases New Single HIGHWAY TO YOUR HEART Off Upcoming Album EYEYE
Following the release of NO HOTEL, Lykke expands on what audiences can expect from EYEYE with the release of HIGHWAY TO YOUR HEART. The soundscape Lykke spent months refining with this project is more evident on this track. From the bird sounds to the raw vocals, everything was captured from her L.A. home without click tracks, headphones, or digital instruments. "Night falls, it rains, I wake up alone," Lykke sings tenderly, evoking the vulnerability she's known for.
Editors share first new single since 2019; Blanck Mass joins as full band member
With its pulsating electronic intensity, sweeping 80's inspired synths and epic, driving drum pads, 'Heart Attack' is the perfect introduction to Editors' new era, whilst also fitting seamlessly into the band's songbook; its gothic sonics and Tom Smith's brooding vocals making it instantly recognizable. "Heart Attack is a song of obsession, about losing yourself in someone, a love song, a morbid love song," says Smith.
JULIA BHATT Releases Airy Folk-Pop Track "On My Shoulder," Debut Album 'it is what it is' out July 20
Genre-jumping Miami-based indie artist Julia Bhatt's new airy folk-pop single "On My Shoulder" (off her debut album it is what it is — releasing independently on July 20) depicts the concept of having an imaginary angel on one shoulder and an imaginary devil on the other. "'On My Shoulder' is about two halves constantly battling about what could have been," she says. "One is ambitious and strict, while the other is carefree and relaxed. I think a lot of people usually settle into one side or the other at different points in their lives, but they never really stop questioning each other. At least, I don't think they should.
OUT NOW: Electronic Producer Joris Delacroix Releases 'Unexpected'
Satin Sheets Returns with 'Air 98' (Single) + LP coming in '22
Four years after his debut and defining vaporwave release on 100% Electronica, Satin Sheets is back with a sequel to St. Francis later this year. 'Air 98' is the first single off the new LP where he resists the sonic universe that made him a star with a more seasoned perspective, conjuring nostalgia while also exporting wild new sounds. Stream 'Air 98' here.
CLAMM announces their sophomore album, Care – Out August 19th on Chapter Music, watch their new video for "Bit Much" now
Melbourne punk power trio CLAMM return with the first single Bit Much from their second album Care. Bit Much is out Weds April 20, while Care will be released on vinyl and digital by Chapter Music on August 19.
CLAMM's music was already concerned with the woes of the world, but the last two years have added extra urgency to their blown out, dystopian punk power.
NINA NESBITT SHARES THE NEW SINGLE 'DINNER TABLE' – WATCH THE VIDEO HERE
THE VISION ABLAZE release new single 'Violent Path'
FLO MILLI UNLEASHES MUSIC VIDEO FOR "PBC"
Social media star and autism advocate Cory Singer inspires with music video for "Break of Dawn"
Cory Singer's latest track, "Break of Dawn," is delightful to listen to without visuals, but the accompanying music video elevates the track to the next level. The energy of this video is just as infectious as the song it's for, with Singer bringing a unique playfulness and sense of companionship to the track as shots cut between him singing, playing his guitar, and just hanging out on the outskirts of New York City. The video's presentation of Singer as one of the street musicians one would expect to see everywhere in New York adds a clever layer of familiarity while also affecting an air of undiscovered musical genius just waiting to be uncovered. Overall, this video is a fun–and warm, despite the overcast sky–accompaniment to an already stellar track. Singer's rhythm is contagious, and the listener shouldn't mind catching it at all.
Video: BARZIN drops new sensual monochrome visual for 'It's Never Too Late to Lose Your Life'
Pop Star Francisco Martin Releases Music Video For "Nobody Listens To Me!"
Σtella Announces Sub Pop debut Up and Away Out Worldwide on June 17
On June 17th Sub Pop will release the sophomore international release from Greek artist, Σtella. Making her Sub Pop debut with the mesmerizing Up and Away, the Athens-based painter, visual artist, and performer Σtella (with a sigma) presents a vintage-flecked pop paean to the pangs and raptures of love. Exploring growth, change, and her personal and musical journey so far, proves Heraclitus was right; you never step in the same river twice.
Nicotine Dolls Share "Till We Both Say" Music Video via EARMILK | New Single Out Now via All DSPS
"Our visual work is usually known to follow more of a narrative than a feeling and with this I wanted to do something else. Create and ride the vibe of those first few weeks of dating someone, that obsessive need to just love someone. It's that feeling that never lasts but it is a central life moment whenever it happens. Then put that up and over the soundtrack in our mind which is the band playing in that white space that then has all the memories projected into it. You watch the moments happen and then get to see the internal romancing of those moments. It's a video that makes me want to find and feel and appreciate those things and I think that should always be the goal with these kinds of songs."
[VIDEO] Nicotine Dolls deliver cinematic visuals for "Till We Both Say"
Fierce punk trio's place a hit on sexual harassment with new single 'hitman'
Alternative rock artist WRYT shares new emotive single 'Fierce'
The track follows on from his previous release 'Risk & Fear', which earned him huge support, described as "matching pop against soul, with a dose of rock, too, to craft a unique sound" by Clash Magazine.
4/20 – Partner share new single "Not Today"
Partner are back with a new single and video "Not Today". What better way to celebrate 4/20 than with a new Partner single ? This single follows "Time Is A Car" and Partner's Never Give Up and their break out debut album, In Search of Lost Time.