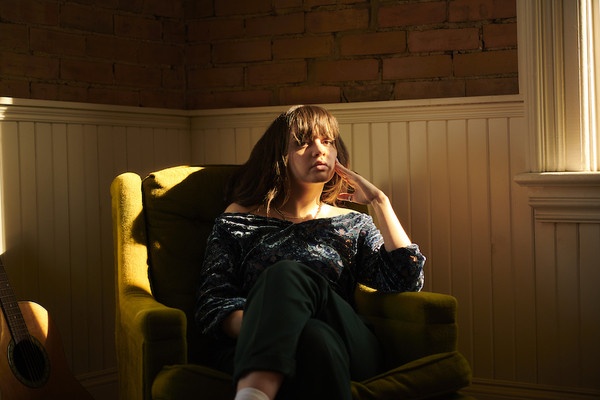 @skopemag news – wednesday – april 13, 2022 @ 9 pm est
@skopemag HQ – http://smarturl.it/skope
MAGNOLIA PARK SHARE NEW SINGLE & MUSIC VIDEO "TOKYO"
Today, Florida based Magnolia Park have released their latest single "Tokyo" featuring guest vocals from Christo Bowman of LA alternative band, Bad Suns. This is the perfect collaboration for the band as they evolve into a new era of their sound, embracing alt-pop motifs with layers of glittery synths and catchy, romantic lyrics. Complete with trap bass and a nostalgic horn section to heighten the dreamy soundscape, Magnolia Park sets the tone for listeners to "immerse themselves in the dystopian love of Tokyo" according the band. Accompanying the single is a sci-fi style Orie McGinness directed music video that captures the group performing in an abandoned industrial city.
GAVIN DEGRAW RELEASES NEW SINGLE TODAY // NEW ALBUM OUT MAY 20TH
"This album is dedicated to my parents," Gavin shares, "They were my heroes. It was their love story, their sacrifices, and their guidance that shaped this music."
LEAH DIBUT, LA NUEVA SENSACION FEMENINA DE LA INDUSTRIA MUSICAL
Leah Dibut es una cantante Cubana/Americana que siempre mostró interés y talento para la música y el baile. Desde muy temprana edad, tomo clases de baile, aprendió Belly Dancing, y por su cultura, baila la Salsa, muy bien. Cabe destacar que también tomo clases de piano y voz. Sus musas fueron cantantes como Celine Dion, Beyonce, Adele, Mariah Carey, y Miley Cyrus.
LENNE's New EP 'A Sympathetic Antipathy' Out Now via Imagen Records!
A Sympathetic Antipathy is the culmination of a few years of musical collaboration. The project was produced & co-written by Morgan Rose along with Leonard Cerzosie Jr., Corey Lowery, and Jim Taylor. In its various stages of recording, engineering talents include Jose Urquiza, James "Fluff" Harley, and Mike Ferretti. The initial inspiration for the EP was the passing of Lenny's mother after years of battling ALS. Tracks like "Miracle" were written about that struggle. Rose & Cerzosie have a history of writing & recording together and included a remastered version of a song they wrote with The Infinite Staircase in 2013 called "No Amends". Other musicians featured on the EP include Chris Caffrey of Trans-Siberian Orchestra and Justin Taylor of Alborn.
Volbeat Share Music Video For "Temple of Ekur"
Today, Volbeat share their new music video for "Temple of Ekur" off their recent studio album, Servant Of The Mind (Republic Records). The video is directed by Shan Dan & VisualHype, who have worked with the band on many lyric videos as well as the youthful video for 2019's "Cheapside Sloggers."
AMENRA, CAVE IN, And MARISSA NADLER: Songs Of Townes Van Zandt Vol. III Nears Release Via Neurot Recordings; New Noise Magazine Debuts MARISSA NADLER's "Quicksilver Daydreams Of Maria" Video
As Neurot Recordings, in conjunction with My Proud Mountain, prepares to release Songs Of Townes Van Zandt Vol. III, featuring AMENRA, CAVE IN, and MARISSA NADLER, New Noise Magazine is hosting the premiere for a video of NADLER's cover of "Quicksilver Daydreams Of Maria."
Video Premiere: Marissa Nadler – 'Quicksilver Daydreams of Maria'
Udoka Malachi's Eclectic Debut Album 'Palace Lumumba' Is OUT NOW!
Today, the Bronx-based Nigerian-American hip-hop artist, activist, and attorney Udoka Malachi shares his eclectic, debut, full-length album, Palace Lumumba across all streaming platforms.
UNTO OTHERS SHARE "HEROIN" MUSIC VIDEO
Portland, Oregon's Unto Others have shared an official music video for "Heroin," the powerful opening track from their widely-celebrated new album STRENGTH. Directed by Zev Deans (Ghost, Gojira), the "Heroin" music video is streaming now on Unto Other's YouTube channel.
MNRVA Unleash Mind-Bending Video For Lead Single, "Hollow"
Doom metal band MNRVA are streaming the new video for the title track from their upcoming album Hollow. The album will be released on May 20th, 2022 on all digital platforms.
Guitarist/Vocalist Byron Hawk shared his enthusiasm for the video, "Can't wait for people to see our video for Hollow. It's cut together by indie filmmaker Anthony Stagliano from his film Fade and really captures the mood and flow of the song and what it might feel like to lose your sense of self. It's both dark and chaotic."
PUSSY RIOT + SLAYYYTER RELEASE "HATEFUCK" + NSFW VIDEO ON NEON GOLD RECORDS
Pussy Riot's Nadya Tolokonnikova says: "Audio-visual art piece "HATEFUCK" is the next piece of Pussy Riot's ongoing 2022 cycle "Patriarchy R.I.P." that revolves around a super(s)hero character who owns magic superwoman-like qualities & uses these powers to destroy the patriarchy. The song follows "PUNISH" and "LAUGH IT OFF, which were released earlier this year and runs in tandem with Pussy Riot-curated exhibit "Patriarchy R.I.P." that runs on billboards all across the US, mostly red states.
Rochester, NY's Live Wire of a Rock & Electro-Popster JACK WEST Laments Long-Distance Love with "Montreal"
Nothing warms the heart and moves the feet more than well-done electronic pop music, and Jack West is no stranger to that. Available now, this acute awareness is what makes his newest single "Montreal" a welcome earworm.
Sophia Fracassi Unveils New Single "I Lied"
Sophia Fracassi has always turned to music to ride out life's storms. The Canadian singer and songwriter is just 18 years old, but her voice is direct and confident, indicative of someone who has dedicated her whole life to her art. Her lyrics come from exactly where she is: in the middle of trial and error. The intensity of a first love – and the heartbreak that came with it – helped give her the perspective she is now repurposing in her music as she broaches adulthood and chases her dreams.
RISING R&B SINGER-SONGWRITER THUY RELEASES VISUALS TO "inhibitions" FT. P-LO PREMIERED VIA ROLLING STONE
"I wrote the song about letting my guard down with someone special. Even though there may be some people who want to take their shot, they always get turned down because they don't do it like that special person does." says thuy.
Watch Rising Star Thuy and Bay Area King P-Lo Coach Basketball in 'Inhibitions' Video
THE 69 EYES: Music Video For New Single "Drive" Now Playing
Hop into the passenger's seat and let Helsinki's longest serving gothic rock vampires THE 69 EYES take you on a wild ride through a sweltering Summer night in the city! With twelve albums under their belts and several number one chart positions in Finland, THE 69 EYES are back with a catchy new single — the first of several new tracks to be released in the coming months. Remaining true to their credo "Goth 'n' roll will never die!," the band is currently in the studio recording their lucky thirteenth offering to be released in 2023. But fans need not wait any longer to hear new sounds from the crypt…
BLACK RHENO Unleashes "Flea Ridden" Video
"Flea Ridden," the new video from Sydney, Australia's BLACK RHENO, has arrived! BLACK RHENO spews forth hot and catchy chunks of stoner, sludge, grind, and doom. Their latest single is taken from their upcoming split 7" with US noise rockers CHILD BITE set for release on April 29th via Housecore Records in the US and Dead Set Records in Australia.