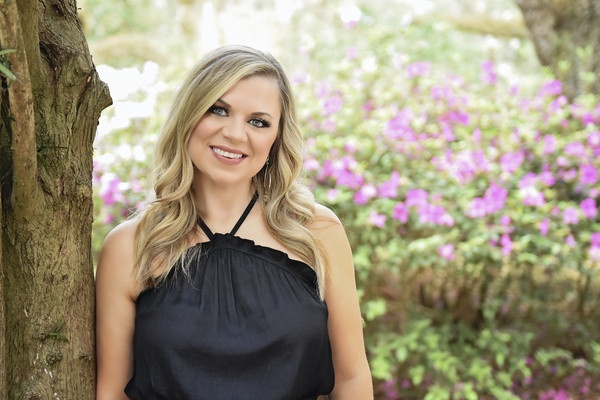 @skopemag news – tuesday – april 12, 2022 @ 1 pm est
@skopemag HQ – http://smarturl.it/skope
0171 collide worlds of club, electronica and pop on virtual-reality inspired new single "The Beach" | New EP 'Welcome Back To My Channel' out 1st June
Hackney, London based pop production duo 0171 (aka Joe Bedell-Brill and Georgie Hoare) today release new single "The Beach" – the second track to be heard from the pair's new EP 'Welcome Back To My Channel' out 1st June (self-released). Today 0171 also announce their debut live show at The Glove That Fits in Hackney, London on 18th May.
South of France Shares New Single "1995" // LISTEN HERE
South of France has returned with his brand-new single, "1995". The track is the fourth song to be released from his upcoming album, My Spirit Animal My Baggage, and features a sugary yet grimy array of contemporary dancehall-pop/rock vibes with a soaring symphonic Mellotron arrangement and a mesmerising trap beat. With plenty of tasty synth lines, brash guitars, dreamy vocals, witty lyrics and a solid dance groove, this could be the indie crossover of the summer.
Skope video submission: The Toven, "Rock N Roll And Hip Hop" Keeping California Rap on The Map
DESIRE ANNOUNCES NEW ALBUM OUT MAY 3 VIA ITALIANS DO IT BETTER
Escape was written & recorded in Los Angeles & Palm Springs, California. Inspired by the ultra-vivid world of 1970's giallo films, they wrote the soundtrack of their dreams using their favorite musical instruments: Minikorg, Jupiter 8, 909, Mellotron, Simmons Rhythm Modules, String Machine, a D-50 & Fender Rhodes.
TOKIMONSTA SHARES NEW SINGLE & EXCLUSIVE NFT COLLECTION
Known for constantly moving art and music forward into uncharted waters, TOKiMONSTA continues to set the standard by releasing her new single "Loved By U" ft morgxn. Alongside the release, TOKiMONSTA is dropping an exclusive music NFT collection of the single on Sound.xyz—all while prepping for her Coachella performance this weekend.
Drive-By Truckers announce new album; share first song/video
"There were no cool bars in town and Club XIII was the best we had," says Hood, referring to the two vocalist/guitarists' former band, Adam's House Cat, "but it wasn't all that good, and our band wasn't particularly liked there. From time to time the owner would throw us a Wednesday night or let us open for a hair-metal band we were a terrible fit for, and everyone would hang out outside until we were done playing. It wasn't very funny at the time, but it's funny to us now."
Kailaya Lets Go of Negative Emotions in New Single "Lately"
Singer-songwriter Kailaya has released her debut single, "Lately." "I wrote 'Lately' in a time of my life where I needed to practice the art of letting go," said Kailaya about the personal aspect of the track. The soul and RnB-infused track blends with her angelic and soft vocals. The single talks about Kailaya's relationship with someone in her life and how she feels hurt by their actions. As a Ukrainian-American, Kailaya will be donating proceeds of her new single to LifeLover, a charity that provides humanitarian aid and helps the elderly community affected by the war in Ukraine. To stay up to date on Kailaya's musical journey, follow her on social media @Kailaya.art and visit her website Kailaya.art.
QUEEN KWONG Shares New Single "On The Run" Featuring Roger O'Donnell (The Cure)
Today, LA-based Queen Kwong, a.k.a. Carré Kwong Callaway shares "On The Run" from her forthcoming album Couples Only, to be released July 12th via Sonic Ritual. The second single to be lifted from the record, "On The Run" features keys and synths by close friend of Carré, Roger O'Donnell (The Cure).
WO FAT: get heavy with new track "The Snows of Banquo IV"
Dallas psychedelic doom blues legends WO FAT share the third track taken from their upcoming new album 'The Singularity', due out May 6th on Ripple Music. Enjoy the sheer power and fuzzed-out effervescence of "The Snows of Banquo IV" now!
Bedon Shares "Woah" Single + Video via Indie88 | New Single Out Now via Better Company Records
Today, Bedon — the solo project of singer-songwriter Bedon Lancaster — shares a brand new single entitled "Woah," alongside a music video for the track. Bedon is set to share his sophomore album this year via Better Company Records.
Indie88 Premiere: Nashville indie-rocker Bedon shares retro video for catchy new single 'Woah'
Thom Artway – new track & video Be With Me
JUST MUSTARD – Share Searing New Track "Mirrors"
Dundalk, Ireland 5-piece Just Mustard have shared a searing new track, "Mirrors," taken from their forthcoming sophomore album 'Heart Under' – out 27 May via Partisan. "Mirrors" with its watery, swelling guitar chords showcases the softer, dreamier side of the record in contrast with the aggressive industrial tones found on previous single cut "Still."
PLANEPACKED Premiere New Album Transactinides At Metal Underground
"Transactinides was written and performed by a girl in flux. It's an expansion of PLANEPACKED's metaltronica sound, including vocals (both conventionally sung and harsh) and lyrics for the first time. It's also a concentrated dose of self-discovery and queer euphoria in an age of chaos and strife."
VANIR release new lyric video "See The Dragons Ride"
DYMBUR Release Official Music Video for Socially Charged Single, "Rape Culture"! FFO: BLOODYWOOD, THE HU
Michl shares cathartic "Self" co-prod. by Ritt Momney
Though rarely interviewed or choosing to step into the spotlight, LA born & raised artist, Michl, already has fans worldwide: 100M streams on his debut single, collaborations with Mura Masa, Tove Lo, among others, and a loyal following awaiting his next move. Today he shares a follow up to "Digital Parallax", with the reflective new track "Self", co-produced by Ritt Momney.
Alex Izenberg Shares New Song & Video "Sorrows Blue Tapestry"
YEAR-END 2021 RIAA U.S. LATIN MUSIC REVENUE REPORT
This report reflects the 6thstraight year of double digit growth for U.S. Latin music, even outpacing the incredibly strong performance of the overall recorded music business reflected in our recent 2021 Annual Recorded Music Revenues report. Last year, overall revenues grew a stunning 35% and reached $886 million, the highest figure (before adjusting for inflation) in history.
Boston Ballet presents Mikko Nissinen's Swan Lake
Boston Ballet presents Mikko Nissinen's Swan Lake, a cornerstone masterpiece classical ballet about romance, enchantment, true love, and sacrifice. Nissinen's production made its world premiere in 2014 and returned in 2016 by popular demand. Swan Lake runs May 26–June 5 at the Citizens Bank Opera House. Additionally, this program will be filmed live at the Citizens Bank Opera House and available to stream June 9–19 as part of Boston Ballet's virtual season.
Built to Spill's When The Wind Forgets Your Name: Available Worldwide On September 9th, 2022 From Sub Pop + Watch "Gonna Lose" Official Video
On September 9th, 2022 Sub Pop will release Built to Spill's When the Wind Forgets Your Name, the group's excellent new album and first for the label. The nine-track effort, which features the highlights "Understood," "Fool's Gold," "Spiderweb," "Rocksteady," and "Gonna Lose," was produced by Doug Martsch, mixed by Martsch, Lê Almeida, João Casaes, and Josh Lewis, and mastered by Mell Dettmer. When the Wind Forgets Your Name is the first new Built to Spill album since the release of 2015's Untethered Moon.
The Interrupters Announce New Album with Lead Track/Video "In The Mirror"
STEPHANIE RABUS RELEASES NEW ALBUM "MY TIME NOW"
"My Time Now is an album that tells stories about falling in love, losing love, realizing the importance of taking life one moment at a time and knowing it was all worth it in the end," Stephanie explains. "This album showcases who I am as an artist and is influenced by many genres – 90's country, pop-country rock-infused and even some blues. My Time Now is very personal for me, as it marks a dream I've worked towards for many years.
Tallies announce new album 'Patina' share new single "Hearts Underground" (Toronto Dream Pop)
Coming produced by Graham Walsh (of Holy Fuck, previously helmed records by METZ and Alvvays) alongside Dylan Frankland of the band at Palace Sound, Baskitball 4 Life and Candle Recording in Toronto, the new record arrives as a true labor of love, one that was delayed due to the pandemic but ultimately is a truly rewarding collection for the band. It pricked the ears Cocteau Twins' Simon Raymonde – a hero of the band – who signed Tallies to his Bella Union label, providing "a light at the end of a dark tunnel" according to Sarah Cogan of the band.
STÖNER: new single "Strawberry Creek" streaming!
Desert rock supergroup STÖNER (w/ Brant Bjork, Nick Oliveri and Ryan Güt) present their groovy new single "Strawberry Creek" taken from their upcomoing sophomore full-length 'totally…' on Heavy Psych Sounds. The band announced an extensive UK and European spring tour including festival appearances, don't miss them!
Aubrey Haddard shares new summery-ready single + video, "Green As Ever," out now
FERGUS shares heart-wrenching music video for new single 'Dear Heart'
Josephine Philip releases fragile and poetic new single 'Little Boy'!
'Little Boy' is about breaking free of the heavy chains of lost love. Releasing yourself from the sedated state of delusion.
OUT NOW: Electronic Producer Joris Delacroix Releases 'Unexpected'
Get What's Coming – Black Pines Latest Single
'Get What's Coming' is a chilling soundscape of blues-tinged rock blended into a denser contemporary rock that speaks to anyone with a taste for rhythm. With its bold guitar riffs, soaring vocal powerhouse, and deeply emotive lyricism, the single has a rousing disposition that is rich with authenticity.