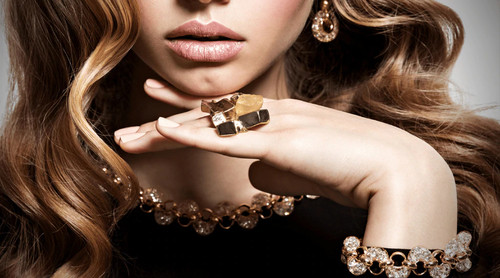 Today, people know a lot about fashion, and everyone loves to look fashionable at any gathering. Jewelry is one of the main elements that people can add to look more stylish and more fashionable. If you want to look fashionable, you need to know the right accessory you should wear with the right outfit. Some women who don't have the sense of wearing the right jewelry according to their outfits look terrible during the functions. Instead of looking fashionable, they ruin their whole look, and surely, you don't want to be one of such women. 
It is important to accessorize your outfit with the perfect piece of wholesale fashion jewelry in order to look fashionable. If you want to know how to accessorize your outfit with the perfect piece, you are at the right post. So, start reading to know.
The necklace isn't always important to wear:
Some ladies think that their look is incomplete without the necklace. It isn't true as the necklace isn't always important to wear. If you are wearing heavy earrings, it is good not to wear a necklace with heavy earrings. Your presence and absence of a necklace should also depend on your dress. If your dress is heavy and there is a log of work on the neck of your dress, then you can skip the necklace. But if the neck of your dress is very simple, you should wear a necklace in that case. Just remember that if you wear a necklace with a heavy dress and bold fashion earrings, it will not look good on you. Rather than looking good and fashionable, you'll start looking awful. So, a necklace isn't always important to wear. You can skip it based on your dress and earing. If you love to wear a necklace, you need to make sure that you are not wearing a dress with a lot of work on the neck, always be flexible to try with different jewelry combinations personally and feel so as to find the best solution.
Your pendant should be visible: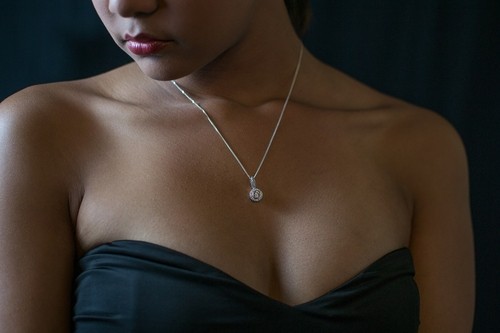 Many girls wear an amazing necklace with the right outfit, but they don't wear it in the right length. So, the pendant hid inside the neck of the dress, and it became invisible. There isn't any benefit to wearing a pendant if other people can't see it. So, make sure to wear your necklace according to your neckline, as it will make your pendant visible. Many women don't take care of their neckline, and then they realize their mistake. You don't have to make a similar mistake, and that's why you should make sure that your pendant is visible.
Wear according to your dress: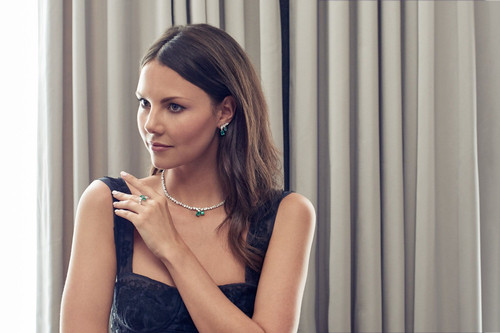 If you want to look fashionable by wearing the perfect accessory with your dress, then wear it according to your dress. When you are wearing a heavy outfit with a lot of work on it, you can wear some simple earrings and a bracelet with it. Also, if there is a lot of work on the neck of the dress, you can skip wearing a necklace, but if the neck of the dress is plain and simple, you can wear a necklace with it. Deal with the accessories in the same way and don't wear too much jewelry with a heavy dress. Some women make the mistake of wearing too much jewelry with their heavy dresses, which ruins their whole look. Keep the things balanced and wear the right piece with the right dress. Don't look too simple too. If your dress is too simple, you can make it look amazing by wearing some heavy jewelry with it. Choose every accessory according to your dress and choose carefully because your whole look will depend on your right jewelry selection.
Create layers:
You can create layers of various accessories, like the layers of bangles, necklaces, and rings. These layers will make your jewelry more prominent, and it will look good. Collect different pieces and wear them in the right way by doing the right matching. Make sure that you do the right matching and wear the right accessories to complete your look, and don't just wear anything you find as it will create a mess rather than look beautiful on you. Many people don't know about this latest jewelry fashion and if you are one of them too, know that you can also create layers with your jewelry items. 
Do experiments:
Some women think that it is important to follow the trends. You can create your own style by doing experiments with your jewelry. It isn't important to follow the trends as you can do something different and more fashionable. So, fill your wardrobe with some amazing accessories such as fashion earrings, necklaces, bracelets, rings and more to do experiments with them whenever the need arises. Just make sure to wear the right accessories according to your dress, and don't spoil your look by failing in the experiment. So, do experiments with your accessories and enhance your look.
Wear according to occasions: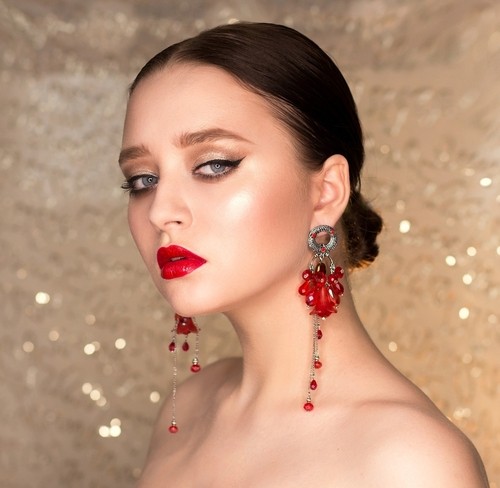 You can't just wear any jewelry on any occasion. If you are attending a marriage or a birthday party, your jewelry selection should depend on that. If you wear too much jewelry at a birthday party, it will not look good on you. Also, if you are attending a wedding, make sure not to wear too heavy jewelry with a too heavy dress. 
Make the right color contrast: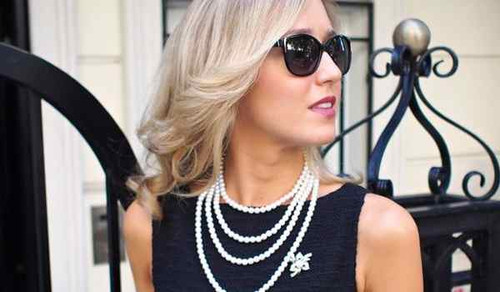 While selecting the right jewelry to wear, make sure to choose the right color of jewelry according to your dress. If you make the wrong color choice, it will ruin your whole look. Such as, you can't wear gold jewelry with a white dress as it will look awful. So, make the right color contrast with your dress to look more fashionable. 
Conclusion:
Every woman wants to look stunning in the outfit and jewelry which she chooses to wear on any occasion. But some women who make the wrong choice start looking awful instead of looking fashionable. In this blog, you can learn how you can carry the best accessories with the right outfit. You need to consider these tips and suggestions, so you can make the right jewelry selection and show your charm and beauty.