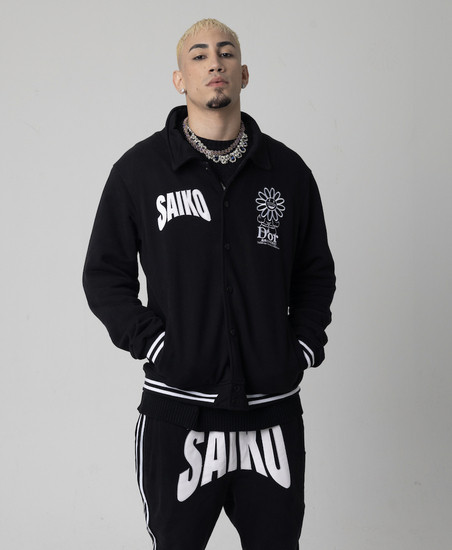 @skopemag news – friday – april 8, 2022 @ 12 pm est
@skopemag HQ – http://smarturl.it/skope
FOUSHEÉ RELEASES NEW TRACK "double standard" TODAY
"'double standard'" is addressing outdated gender roles that I have experienced in past relationships and rebelling against them," says Fousheé of the track. "The imbalance frustrates me. Don't expect anything from me that you wouldn't give me, including respect and loyalty. I match energy. "I wanted to feature Steve Lacy in the visualizer/artwork to mostly to stir up thought. It's kind of a bold move to make out with someone on artwork for the world to analyze, but that's what the song represents. Breaking the rules."
8-TIME GRAMMY® AWARD WINNER CARRIE UNDERWOOD TO RELEASE NEW ALBUM DENIM & RHINESTONES JUNE 10
The title track, "Denim & Rhinestones," and its accompanying lyric video, are also available today. The upbeat track was written by Underwood, David Garcia, Josh Kear, and Hillary Lindsey, and co-produced by Garcia and Underwood. Garcia co-wrote Underwood's hit songs "Love Wins," "Southbound," and "Drinking Alone." Lindsey and Underwood have collaborated on a string of hits such as "Jesus, Take the Wheel," "So Small," "Last Name," "Smoke Break," "Church Bells," and the now-iconic title track, "Cry Pretty." Kear co-wrote Underwood's signature hits, "Before He Cheats" and "Blown Away," and co-wrote another cinematic classic, "Two Black Cadillacs" with Underwood and Lindsey.
0sb0rne – One Kiss
A 19 year old American – German musician. Born in Michigan, Detroit and brought up in Lower Saxony, Germany. Raised on many different cultural and musical influences.
0sb0rne managed to create a unique, one might even say new sound. Making the borders in between the genres of rap and r&b seemingly disappear.
Saint Disruption (Feat. John Medeski) with Warren Haynes – "Imagine" Out Today
Saint Disruption, the spirit-driven music and art collective led by renowned improvisational keyboardist John Medeski (cofounder of Medeski Martin & Wood) and musician, scientist, and folk healer Jeff Firewalker Schmitt, has created a soulful rendition of John Lennon's classic composition "Imagine." The single features slide guitar work by Grammy winning vocalist, songwriter, guitar legend, and Gov't Mule front man Warren Haynes, marking the first time that Haynes has recorded with his nephew Austn Haynes, cofounder of Asheville-based hip-hop quartet Free Radio.
SONG PREMIERE: Saint Disruption (John Medeski and Firewalker Schmitt) Take On John Lennon's "Imagine" with Warren and Austn Haynes
CHLOE MORIONDO RELEASES NEW EP puppy luv
Michigander & Manchester Orchestra Release New Single "In My Head"
"Manchester Orchestra was one of the first bands I was really listening to when I started writing my own music, so getting to spend a few days writing in Atlanta with Andy and Rob was the absolute best time," shares Singer. "I've sort of always made music one specific way and the process of working with them was totally different. It really opened my eyes to a lot of new possibilities and pushed me to better my craft as a songwriter. And obviously working with people you've always looked up to is a surreal experience in itself. Then, I got to spend 5 weeks on the road with them! Their fans and crew were so warm and welcoming; it was the best tour I've ever been on. It has all been such an enlightening and incredible experience that has become a highlight of my musical journey."
POP VISIONARY LAUV RELEASES NEW SINGLE "ALL 4 NOTHING (I'M SO IN LOVE)"
Swedish rockers THUNDERMOTHER drop new video single "Watch Out" today (AFM Records)
FIOR RELEASES NEW SINGLE AND VIDEO FOR "YOYO"
Jack Cullen Teams up with Questlove and Snøw for "It Doesn't Matter"
After selling out three London headline shows including Omeara and The Courtyard Theatre before even releasing his debut, Jack Cullen drops long-awaited single 'It Doesn't Matter' co-produced by The Roots and featuring multi-Platinum lofi rapper and past collaborator Snøw, with Questlove on drums out now on Glassnote Records.
IDK AND KAYTRANADA LINK FOR DYNAMIC NEW SINGLE "TACO"
OMAR COURTZ REFRESCA LA ESCENA MUSICAL CON "EN TU CUERPO" SU NUEVO SENCILLO ELECTROPOP Y FUNK RINDIENDO TRIBUTO A LOS 80
Omar Courtz el artista emergente más destacado del género urbano, y quien no le tiene miedo a romper esquemas y trazar su propio camino a nivel creativo, presenta su nuevo sencillo "En Tu Cuerpo" disponible en todas las plataformas digitales desde el viernes 8 de abril de 2022. Este nuevo estreno es bajo el sello Mr. 305 Records.
Rising pop-alternative star Luke Revyn Releases New Single and Video, "Another Day"
TAUREN WELLS' NEW ALBUM, JOY IN THE MORNING, SET FOR JUNE 10 RELEASE
Noah Cyrus Returns With New Single & Music Video 'I Burned LA Down.' Debut Album 'The Hardest Part' Out July 15
Multi-platinum selling, GRAMMY® Award-nominated songstress and musician, Noah Cyrus returns today with a brand new single 'I Burned LA Down,' and news of her highly anticipated debut album, 'The Hardest Part,' set for release on July 15 via RECORDS / Columbia Records.
BESVÄRJELSEN: watch hypnotic "Clouds" video now!
LIL ZAY OSAMA ANNOUNCES 'TRENCH BABY 3' WITH NEW SINGLE "REAL PAIN"
GAVIN LEATHERWOOD REVEALS SUMMER READY NEW SINGLE ' BE MY LOVER'// LISTEN HERE
When it comes to songwriting my basic instinct is to write songs that are slow in tempo. Melodic, calm, thought provoking. When I was working on this album my manager challenged me to write something more upbeat, light, fun, relatable. On a night out in LA at an exclusive club/restaurant, a very beautiful and very famous woman entered the place and when she did it was like a light went on in the room. Everyone turned their heads with eyes wide and jaws dropped, myself included. My heartbeat quickened and inspiration hit me. "When she walks in the room everyone takes notice.
Bad Neighbors tap Lil Tracy for new single and video "Vampire Diaries"
Renowned for bridging the gap between punk, rap, heavy metal, and trap music, the duo speaks to a generation full of existential dread and angst. Delivering commentary on society and speaking from their own lived experiences, Bad Neighbors' music is underpinned by a sense of anxiety, alienation, love, empowerment, heartbreak, and reflection that are so common to life in the 21st century, especially for those that find themselves on society's margins.
"A celebration of being different", shot in his hometown in Nairobi, Jozem reveals the vulnerable 'Youth'
POWFU RELEASES NEW SONG ABOUT YOUNG LOVE "draw you inside my book" FT. KMAYS
Fresh off the announcement of his first-ever run of headline shows, lo-fi and melodic rapper/singer Powfu has released his new single "draw you inside my book" featuring KMays today. The song was written, recorded and produced by Powfu and KMays. As Powfu noted on his social media, the song and upcoming video was inspired by the young love between the characters from the 2007 film Bridge to Terabithia.
KELI HOLIDAY RELEASES DEBUT ALBUM 'KELI'
Keli Holiday (Adam Hyde) returns today with the release of his debut album, KELI, out now via Sony Music Entertainment Australia | BMG (rest of world).
Featuring previous singles such as 'song goes on', 'december', 'off my mind' and 'where you feel', KELI all started with heartbreak and was born out of the ashes of a break-up and came into existence in a tiny bedroom in a Waterloo apartment, overlooking Sydney's Eastern Distributor motorway.
Rising Hip Hop Phenom, ILLAH, Displays His Unique West Coast Style On New Single, "Popular"
As one of the few faces that represent South-Asian/Indian Hip Hop, Los Angeles-based singer-producer Mayurath Sinh, aka ILLAH, knows he stands out in the crowd. On his new Thump Records single, "Popular", his unique style and smooth flow give listeners the real reason why this talented young musician is one step ahead.
Japanese American Artist: Introspective Indie Soul
25 year old New York City Native Lisa Remar is a Japanese American record producer and singer songwriter. She released her first EP "Still Good" in the beginning of 2021 – Lisa continues to share deeply intimate moments through her timeless songs and unmistakable singing voice.
Indie Electronic Artist Mishegas (former Shallou band member) Shares "Sentir (Kareem Ali Remix);" Announces New EP, 'Temporary Love Remixes' 
Emilio shares on the Kareem Ali "Sentir" remix, "Kareem Ali is an exciting and versatile artist with an incredible output. I love the house music he's been making as of late. It's never the same, always changing, experimenting, keeps me on my toes. I was incredibly excited to see what he could do with "Sentir." And his spin added loads of energy while remaining true to the song's roots."
Out Now – $NOT Stays Joyriding in "Benzo" Video
$NOT just dropped the video for "Benzo" – Watch Here. "Benzo" is second in line for most brash track on Ethereal (closely following "Doja" with A$AP Rocky, of course) and the video is equally thrash. $NOT is joyriding in his 90s 500SL Benz to a party with his crew of roadsters popping wheelies on dirt bikes through South Florida. Just like the dynamic, synth infused beat, the "Benzo" video is chaotic and combative, but pure fun. $NOT did have to slow it down for a moment to fulfill his lifelong dream of running a gas station. Seriously, the man loves the store. "Benzo" was directed by NOTACHANCE, who also directed last week's "5AM" video.
MASN RELEASES "LOVE ME FOR ME" OFF FORTHCOMING EP
The message of "Love Me For Me" is one of acceptance, as MASN's emotive vocals echo alongside a singular guitar melody, finding solace in his partner loving him for who he is despite his flaws and own anxieties. The song was initially teased to fans earlier this year on TikTok and quickly gained traction through its relatable lyrics and custom filter designed by MASN, resulting in nearly 50K creations on the platform.
Danny Ocean's Smash Global Record "Fuera del Mercado" Goes Viral on Tik Tok
Currently, "Fuera del Mercado" has 92 million global streams, 21 million views on YouTube, is #21 on Spotify's Global Top 200 list, #2 on Top Songs Mexico list, and #9 on Top Songs Spain on Spotify. In addition, it is #49 on Shazam's Top 200 list with 305k tags since its release.
SOFÍA VALDÉS ANNOUNCES NEW EP IN BLOOM + NEW SINGLE "CARBON COPY"
Panamanian singer-songwriter Sofía Valdés returns this week with new heartfelt ballad "Carbon Copy" from her forthcoming sophomore EP In Bloom out May 13 via Warner Records. The track highlights Sofía's timeless songwriting as she explores the emotional turmoil of being replaced by someone that looks just like her. The accompanying music video, directed by Satchel Lee (daughter of Spike Lee), matches the angst and longing captured in Sofía's writing. Sofía walks a lonely beach road and sits alone in her room pouring out her heart to the lost love who is now nothing more than a memory. On writing the song, Sofía says, "The song is about a breakup and how it can affect one person, but in this particular case he goes off and finds someone who looks just like me. So it's basically a song about how I came to grips with losing him, but then having to see myself in another person. The grief of losing someone you love is complicated, but the pain and anxiety surrounding seeing yourself in another woman is devastating."
New HÄLLAS Album 'Isle of Wisdom' Out Now!
Today, rising Swedish "Adventure Rock" stars HÄLLAS return with an evocative, feel-good blend of nostalgic 70's hard rock, prog, proto-metal, folk and psychedelic influences on their anticipated upcoming third studio album, Isle Of Wisdom. The third album of one of the most promising bands in the scene is out now.
New Conscious Hip Hop // Inspired by Jay-Z's "Streets is Watching"
"The World Watching" is Rinchere's new single, a conscious hip-hop song about the current state of the world. Richere confides, "In a way this project was inspired by the documentary The Social Dilemma. The internet is a powerful tool that has innovated the world in many positive ways but at the same time it has done irreversible damage to humanity. This project is a retrospect on that. "The World Watching" is a 2022 revision of the Jay-Z classic "The Streets is Watching" and the video featuring & directed by Var Brown makes light on how much things have changed."
TODAY: Victory Chimes share powerful and theatric single "Conductor" a critique of megalomania
SASHA ALEX SLOAN RELEASES NEW SINGLE "I BLAME THE WORLD" – NEW ALBUM OUT MAY 13
Masked behind a pulsing pop beat, the nihilistic "I Blame The World" sees Sasha embracing negativity with open arms. "I'm a glass half empty kind of girl," sings Sasha, putting a playfully dark twist on the classic proverbial phrases and positive affirmations, instead choosing to question if there's even a point to trying at all. The song is accompanied by its music video, which finds Sasha and her bandmates performing in an empty room lit by a single spotlight. Instead of instruments, each band member is seen riffing and drumming on air, with Sasha's mic replaced by a hairbrush, harkening back to the nostalgia of performing in one's bedroom.