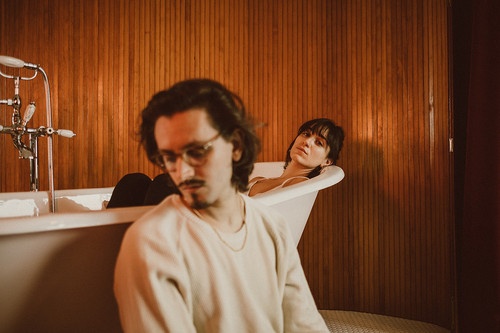 @skopemag news – friday – april 1, 2022 @ 9 am est
@skopemag HQ – http://smarturl.it/skope
postcards from new zealand reveal new single "pinky swear" via Blessed Altar
postcards from new zealand have revealed the first single, "pinky swear", from their upcoming album, burn, witch, burn, due out April 15, 2022.
HARRY STYLES RETURNS WITH "AS IT WAS"
Today, GRAMMY Award®-winning global superstar Harry Styles has released his brand new single and video "As It Was." "As It Was" is the lead single from his highly anticipated new album Harry's House, to be released May 20 on Columbia Records. The music video for "As It Was," shot last month in London, finds Harry collaborating with Ukrainian GRAMMY Award®-nominated director Tanu Muino.
SCARLATA Release "Joker's Wild"
Skate punk metal act SCARLATA has released the song Joker's Wild. The track is from the upcoming release, Power Through, which will be released on April 22, 2022.
John Scarlata comments:
"It feels so good to finally be doing this after seven years of figuring all of this out!!! " Joker's Wild" carries the momentum from my EP that I released in 2020. It marks the beginning of my "creative flow" dating back to late 2016 / early 2017. Today, here it is revamped in good form for the Power Through album!"
CLAUDILLEA SHARES THE NEW SINGLE 'CONTROLLA' FEATURING ARMANI WHITE & DEBUT EP 'CHAOS IS MY FRIEND' FOLLOWS ON APRIL 8TH
Claudillea's mission to spark a new era of relevance and inclusivity for the world of opera continues to go from strength-to-strength. Her recent singles 'Release You' and 'Don't You Know?' have earned tastemaker tips and a growing following for her self-described Oppop genre – an experimental hybrid of in-vogue pop styles with her dazzling operatic vocals.
Birmingham's prince of rap MOWGS drops captivating new track and visuals to "A Girl From ERDZ"
SICKOMANIA Release New Official Video For 'Slumberland Prophets'
THE SAME RIVER Release New Single 'Voyage\\The Great Sea'
The track Voyage\\The Great Sea, from Greek rock group The Same River, features two-parts. The first part ('Voyage') is life. The everlasting struggle from the day we are born until we draw our last breath. The fight with our inner demons, the fear of the unknown and the everyday effort we make to embrace the gift of existence. The second part ('The Great Sea'), is afterlife. In many old myths from various civilisations, the passage to afterlife is commonly referred to as the great sea of souls. A place where unity is achieved. A place or a state where everyone becomes All. Musically the song is structured with the sense of constant movement, likening the waves of a sea and the journey of life and soul concurrently.
Wax Motif drops 'On The Low' alongside Longstoryshort
Australian genre-hopping producer Wax Motif has finally unleashed the dance floor weapon that's already been rinsed by heavy-hitters like Diplo, Afrojack and Don Diablo – released today on his own imprint Divided Souls.
GRAMN. unveil sensational third EP
Featuring the collective's signature concoction of raw lyricism and sonically adventurous soundscapes, GRAMN. continue to push boundaries in an expression of liberating creativity. Refusing to be burdened by expectations, GRAMN. unapologetically meld groove laden R&B, trap influenced beats and spliced-in samples for an EP that proudly keeps authenticity at its forefront.
Sonn drops enchanting new single 'SAYWHY'
New Single+Video: ELIS NOA – Weights 04/01/22
Once again, the two musicians allow the listener deep into their inner state of mind, inviting them to find connections to their own stories and feelings. Knowing that the process of letting go isn't a easy- quick and linear mission, the duo makes time to musically explore every step of the process, wandering through the journey of healing with every song, describing moments of resistance and pain all the way to acceptance and ease.
Georg' Estelle – FOOL
Working with industry recognised producers, such as KillMiani – known for his work with KSI, IAMDDB, 67 and Bugzy Malone, rising singer Georg' Estelle is moving in the right circles to have her music heard. Born in the Italian Dolomites, Georg's Neo-soul sound is as smooth as the rolling hills where she came from and single 'FOOL' is no exception. Effortlessly fusing together singing with elements of spoken word, Georg' Estelle communicates her message loud and clear, to take the lead and say goodbye to what you know isn't good for you anymore.
New Today // Geowulf – "Drown"
Today Australian alt-indie duo Geowulf returns with a new song "Drown." The song is the perfect track to kick back and reflect on good love, even if it's not the right kind of love. The track also comes with an official video with stunning images of a late-night drive into the unknown.
City Girls Drop Much Anticipated New Single & Music Video "Top Notch" ft. Fivio Foreign !!!
The track finds a sweet spot between sexy Southern hip-hop and gritty East Coast drill. City Girls—Yung Miami and JT—instantly show out with fiery bars before Fivio warns, "This is not a movie."Oozing confidence and charisma, JT counters, "You gotta pay for this." In the accompanying visual, they take over New York city, turning up on street corners with a whole crew and descending upon the Big Apple like a storm.
Lucas Laufen releases his new single "In Cologne"
Following his melancholy lockdown song "Cabin Fever", the heartwarming follow-up single "Time Took Tolls", the solo piano track "Heaven On The Hill" and the heartbreaking song "I Don't Believe in Loss", the Australian musician Lucas Laufen releases the fifth single "In Cologne" from his upcoming album Weathering, out May 13th.
Neal Francis & Wilco collab for charity; "Theologians" available on Bandcamp today only
GRAMMY® Award-winning, Chicago-based band Wilco and Chicago-based singer-songwriter pianist Neal Francis have united to co-release a joint live rendition of the Wilco classic, "Theologians." Recorded earlier this year in front of a sold out festival crowd at Wilco's Sky Blue Sky in Riviera Maya, Mexico, "Theologians" will be available on a pay-what-you-want basis via Bandcamp for one day only on Friday, April 1, with all donations collected equally split between Chicago-based organization My Block My Hood My City as well as Ukrainian families via International Rescue Committee. Mexican artist Daniel Herrera designed the cover for the digital-only single.