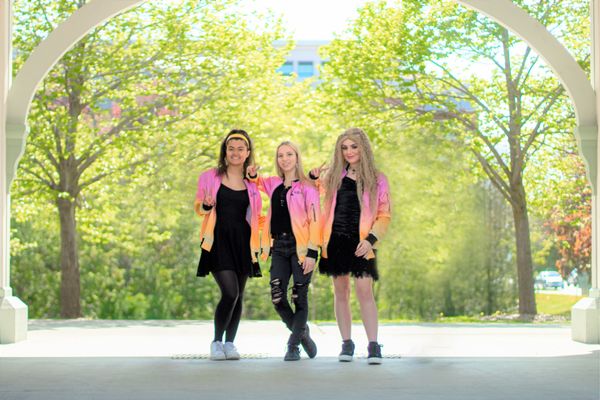 Long-awaited and highly anticipated, the Canadian all-teen girl pop group, Girl Pow-R drops their single "Galaxy" today. A symbolic track and the first single off of their forthcoming album, "Galaxy" marks a transcendence for Girl Pow-R and their fans in achieving things that are "out of this world." Rooted in Pop with R&B elements, the song marks a maturity for the all-girl group and shimmers with a vibrancy that culminates from the variety of ages of each girl, their storied life experiences, and diverse background.
The single showcases the vocal prowess of each singer, expertly syncing with one another where not one is overpowering the other. With layered harmonics, "Galaxy" uplifts us in believing that so much can be achieved when you set you dreams towards the heavens, giving a feel-good energy on repeated listening.
About Girl Pow-R:
Dedicated to being an inspiration for all young women worldwide, Girl Pow-R is an all-girl (ages 12+) Dance-Pop Group whose debut album has been streamed over 2.2M across all platforms in over 240 countries worldwide, as well as going viral on TikTok with over 1.1M views alone. Nominated for a JUNO Award back in March 2020 for the Children's 'Album of the Year', making Girl Pow-R the first to be ever nominated for such a category at the JUNO Awards. Since starting, the group has won a Family Channel Singing Competition, as well as nominations for Niagara Music Awards 'Best New Group', a Toronto-Independent Music Award, and hand-picked to recreate the Mysticons' Theme Song.
Rooted in Pop with Dance, R&B, and Rock elements, Girl Pow-R's music shimmers with a vibrancy culminated from the talented teens' variety of ages, diverse backgrounds, and storied life experiences, therein linked to their strength and virality as a group. Encompassing the idea of feel good, do good, be good vibes; Girl Pow-R sets a precedence for fans to look up to them in every way.