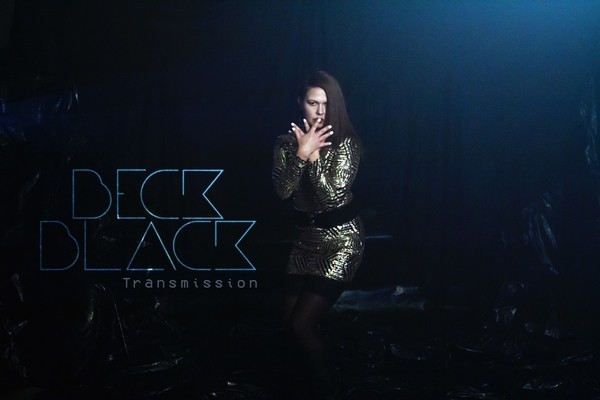 @skopemag news – monday – march 28, 2022 @ 1 pm est
@skopemag HQ – http://smarturl.it/skope
NEW MUSIC: Groundation Drop Title Track From Upcoming Album "One Rock"
After dropping two stellar singles, Groundation unleashes the title track from its upcoming new studio album, One Rock, and this new song lives up to its name. If "Original Riddim" and "Human Race" were infused with jazz sounds, this track ventures into fuzzed out electric guitar riffs balanced over laidback reggae rhythms. "One Rock" also features vocals from the legendary CONGOS, well known for their work with Lee "Scratch" Perry, and their impressive vocal range. An official video, also featuring The Congos, is also being released today in conjunction with the audio track.
From Zight: New release "Number One", a song inspired by Formula One
NEW MUSIC: GIVVEN Release Cinematic Audio-visual Losing Colours EP [FFO: Chet Faker, Son Lux and James Blake]
A decade plus in the making: SANDMAN SLEEPS Releases Enrapturing Debut Album 'Crisis Actor'
Sandman Sleeps' debut album Crisis Actor [independently released on March 26, 2022] is effectively a "best-of" collection, culled from nearly twelve years of songcraft. Originally formed by vocalist/guitarist Cristina Peck and her bassist sister Alex Peck as teens, the two reconvened Sandman Sleeps in 2019 with renewed passion and the band was enhanced even more with the addition of drummer Karsten Andersen and guitarist Zack Jones in early 2020. The twelve years it took to create this debut also played a part in the album's wide-ranging influences, themes, and sounds, which the band knowingly jokes are a bit "all over the place." For how expansive their palates are, Sandman Sleeps merge it all seamlessly without ever feeling too muddled. "The energy of this album is probably the most consistent theme," Cristina exclaims. "Lyrically there are recurring themes as well such as outer space ("particularly black holes"), a defective soldier escaping North Korea, health issues and phobias ("coincidentally mostly not related to COVID"), romance/break ups, as well as feelings of depression and dissociation."
HAUNTED BY SILHOUETTES question reality in new "Selkie" music video & single feat. Björn Strid
Norwegian melodic death metal band Haunted By Silhouettes have just premiered another music video, this time for their latest single "Selkie" which features Björn Strid on guest vocals. "Selkie" is the second single from the band's new EP which is set to drop worldwide on May 6, 2022. The music video was directed by Stian Hoel Fossen and Mathias Jamtli Rye.
Rockshots Records – An Epic Metallic Space Synth Soundtrack LIONSOUL's New Video "Amber of Illusion"
LionSoul is unveiling their new music video for the second single "Amber of Illusion" off their forthcoming third album "A Pledge To Darkness" due out on April 29th via Rockshots Records.
"If you listen to only the synth structure, Amber of Illusion could be imagined as an 80s epic space synth-wave soundtrack." adds the band.
Blunt Chunks (members of Jaunt, The Weather Station, Scott Hardware, Luna Li) share single + announce debut EP
The Toronto-based project, Blunt Chunks, helmed by Caitlin Woelfle-O'Brien (Jaunt) has today shared its new single, "Natural Actors" which comes with the news of a debut EP, Blunt Chunks which is set for release on May 6, 2022, via Telephone Explosion Records. Featuring Scott Hardware and members of The Weather Station, Luna Li, Broken Social Scene, Hooded Fang and more, the new EP grapples with the many functions of heartache, using music as a mechanism to memorialize the past and the first step to breaking a cycle of self-neglect.
Garage rock crusaders SONS are back with a vengeance on seething new single 'Nothing'!
Amps up to 11, phasers set to stun and off they go! SONS are back with a furious and insanely catchy slab of rock & roll. A pulsating staccato guitarriff, drums getting a serious beating and singer Robin Borghgraef spitting his lyrics into the mic as if to get rid of a foul stench in his mouth. "Nothing ain't wrong / Nothing ain't real / Nothing inside me makes me feel now / I feel like going all blind / I feel like falling behind now" It's clear that the last couple of years left its mark on the gentlemen from Melsele (North of Flanders, near Antwerp). "Nothing deals with feeling numb and emotionless. Dealing with a lack of impulses by searching for a kick or a rush", the singer/guitarist explains. SONS tackle this by fashionably trashing a house in the wonderful video for the single. It's full throttle rock & roll fun and much needed after this 2-year standstill.
Symphonic Metal Outfit TEMPERANCE Releases Powerful New Single "Set Yourself Free" + Static Video
After the well-received release of their latest album, Diamanti, TEMPERANCE is back for more! The modern melodic metal aficionados have come through with an uncompromising single, "Set Yourself Free" – a bonus track cut from the official digital deluxe version of the album, out today via Napalm Records! Rhythmic guitars meet melodies and grand compositions, unfolding TEMPERANCE's combined vocal powers to their fullest potential."Set Yourself Free" is one of TEMPERANCE's heaviest songs yet!
APTERA: metal up with new single "Voice Of Thunder"!
Berlin-based heavy metallers APTERA announce the release of their debut album 'You Can't Bury What Still Burns' on June 17th, with preorders available now through Ripple Music. Listen to their earth-shattering new single "Voice of Thunder" right now!
Hailing from Brazil, Italy, Belgium and the US, APTERA has risen from the sea to join forces in Berlin. In Greek mythology, Aptera was the site of the legendary contest between the Sirens and the Muses. After the victory of the Muses, the Sirens (who in Greek mythology are creatures with the body of a bird and the head of a woman) lost the feathers from the wings on their shoulders and cast themselves into the sea. The word "aptera" in Greek literally means "wingless". The incarnation of Aptera is not one of defeat, but rather a cry of rebellion and of challenging establishments, taking flight and pushing forward despite opposing forces.
Gooseberry Share "Broken Dance" via Indie88, Debut EP 'Broken Dance' Out May 6th
4-piece NYC-based band Gooseberry share their single, "Broken Dance," off of their EP Broken Dance out May 6th. A gentle exploration into a more blues/indie rock sound, "Broken Dance" is a song about ambition, failure, and regret that has the sonic tinges of Cage the Elephant and early Alex Turner.
Indie88 Premiere: Gooseberry share title track from forthcoming EP 'Broken Dance'
Psychedelic Artist ANIQO Unveils BIRTH Album [FFO: Pink Floyd, Cocteau Twins, Sharon van Etten and Nick Cave]
On the album, listeners will also find the previously released singles, 'Balance', 'Fear', 'Deep Sea Fish' and 'Must Surrender', each of which were accompanied by stunningly unusual videos that were predominately made by director Matthias Pfeiffer aka pupillendriller.
Whiskey Myers release new song 'Antioch'
As anticipation grows around Whiskey Myers' sixth studio album Tornillo, set for release July 29th via the band's own Wiggy Thump Records with distribution by Thirty Tigers, the group celebrated by Esquire for their "straight-up, booze-swilling, highway-driving, heart-on-your-sleeve, blood-on-your-knuckles country music" is back with even more new music with the release of new song 'Antioch'.
RATCHET DOLLS NEW SINGLE "MODERN MISTAKE"
Ratchet Dolls Release their single "Modern Mistake". The Ratchet Dolls are notorious for their bangin' riffs, heavy harmonies, and in-your-face attitude, RATCHET DOLLS delivers adrenalized performances that will surely leave you wanting more! They have performed on some of Rock N Roll's hottest stages which include: The Legendary Whisky a Go-Go, Rocklahoma, Rock Fest, SXSW Music Festival, and many more.
Piers Shares "Choices" Single via Earmilk + Vents Magazine Features | 'Ire' EP Out April 15 via INSRT
The debut EP from Piers, Ire, is a startlingly clear work of emotional tenderness crafted from essential elements. These five works of instrumental piano ambience are brief but impactful, showcasing the artist's deeply felt appreciation for melodies that cut close to the bone. Ire leaves a mark on the listener as soon as it's ended, an intriguing introduction to an artist building their own sonic world before our very eyes.
"Transmission" Video by Beck Black Out Now!
Beck Black has a FAB new music video releasing soon from the album "Hollywood Blvd"! She's an eclectic and electric DIY artist with a Rock n Roll band based out of Los Angeles.