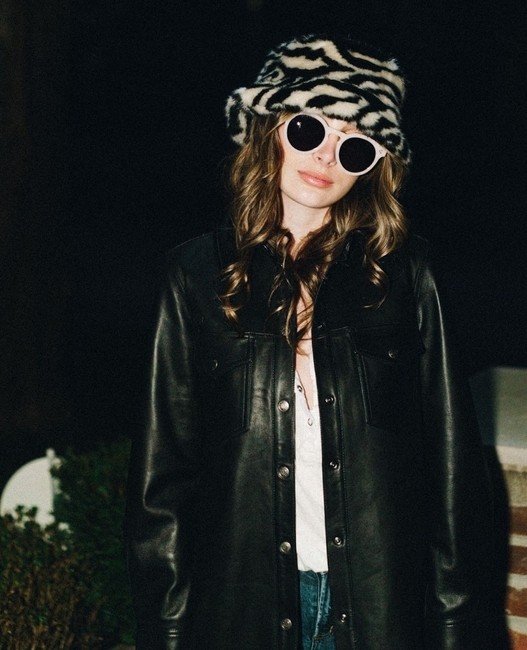 @skopemag news – friday – march 24, 2022 @ 5 pm est
@skopemag HQ – http://smarturl.it/skope
Spotify + TikTok Viral Collab New Alt Pop
Nicky Youre has over 3 million monthly listeners on Spotify and his latest single "Sunroof" went viral and has been added to New Music Friday Mood Booster, Pop Rising among others. David Hugo has amassed over 900k followers and 25 million+ likes on TikTok and IG organically, and is actively working with Slush Puppy and Charlotte Sands.
SCARLATA Release "Joker's Wild"
Skate punk metal act SCARLATA has released the song Joker's Wild. The track is from the upcoming release, Power Through, which will be released on April 22, 2022.
John Scarlata comments:
"It feels so good to finally be doing this after seven years of figuring all of this out!!! " Joker's Wild" carries the momentum from my EP that I released in 2020. It marks the beginning of my "creative flow" dating back to late 2016 / early 2017. Today, here it is revamped in good form for the Power Through album!"
Indie folk artist Anna Westin shares spellbinding new album, LEV
Today, the singer, songwriter, and poet Anna Westin, who hails from the UK by way of Canada, has released her new full length album LEV (the Hebrew word for "heart"). The music of LEV fits in with the mercurial yet accessible style of similar indie folk artists like Laura Marling, Cassandra Jenkins or Haley Henderickx, while also using that grounded folk style as the bedrock foundation on which Anna attempts explore stranger and more experimental executions of the genre, with spoken word poetry, chamber pop, and choral music elements reminiscent of Julia Holter or Julianna Barwick woven in to the album seamlessly.
TODAY: Alternative outfit OurGlassZoo share driving arena anthem "Here"
Vancouver is a place of two minds: on one hand, it is wealthy, shining and beautiful – constantly growing. On the other hand poverty, addiction and hardship abound.
The poignant emotional sounds of horns mixed with the presence of guitar layers add to the melancholic/poetic concept of the song. The band wanted to create an anthem for anyone who might be adrift. 'Here' is the voice that reminds you that you are not alone and that there is someone that will listen and reach out their hand when you need it the most.
Rising UK rap sensation KAYEM2X unleashes explosive new single "Cheeky Wid It" featuring RSL and Boogie SVO
Joining forces with fellow SlumvilleO members RSL and Booga SVO, Kayem2x continues his excellent form with an addictive offering, the young trio effortlessly taking turns to trade a series of slick verses over hard-hitting, fast-paced production. Currently spearheading the new generation of UK rap, "Cheeky Wid It" further showcases Kayem2x's natural ability to pen bonafide hits whilst demonstrating a musical maturity way beyond his years.
MICHAEL SCHENKER GROUP Releases First Single/Video, "Emergency," From Upcoming New Studio Album Universal; Preorders Available
The album's first single comes along with an official music video, produced by Justin Griffiths. Comments MICHAEL SCHENKER, "'Emergency' is quite a complicated song with different rhythms but catchy at the same time. It's fun to play and to listen to. Enjoy and keep on rocking."
Bedroom Indie-Soul Artist ABBY SAGE Shares "Force Of Habit"
Today, LA-via-Toronto bedroom-pop R&B artist Abby Sage shares her dreamy new single, "Force Of Habit," along with the artful official video. Abby notes, "I wrote about the desire for space & the push and pull a relationship brings. It's centered around the idea of stretching yourself and your partner too thin (stretched you out like elastic, figured you out every last bit). You reach that point of stay or go & by 'force of habit' you stay. Ultimately you want to break the habit & free yourself from something repetitive and cyclical, but habits & comfort hold you back."
FINNEAS Shares New Song & Video, 'Naked.' Nominated For An Academy Award & All Four Major Categories For 64th GRAMMY Awards. Set To Play Coachella
Today, multi-award-winning musician, songwriter, and producer FINNEAS returns with his first new music of 2022, "Naked," out now via Interscope Records. The track arrives alongside an official music video, filmed in New York City, and directed by Sam Bennett.
Ecuadorian pop artist Neoma releases new song "Say You Love Me"
Today, the electro pop act Neoma – the artistic vehicle of Ecuadorian singer-songwriter-producer Carla Huiracocha – is thrilled to share "Say You Love Me", a track that begins as an intimate piano ballad before a shuffling hip-hop beat enters the mix in the track's second half giving it new life and energy. "Say You Love Me" is the second single from Neoma's upcoming album HYPERREAL, which will be released April 29, 2022 via Soundbreaker Records.
Craig Finn announces new album; shares first song
Craig Finn has announced the release of his eagerly awaited new album. The Hold Steady frontman's fifth solo LP, A LEGACY OF RENTALS arrives on CD and digital download via Positive Jams/Thirty Tigers on Friday, May 20. The album will be available in several formats, including CD, standard vinyl, and limited-edition white vinyl (online orders only). Pre-orders and pre-saves are available now.
'REBORN', KAVINSKY'S FIRST ALBUM IN NINE YEARS, IS OUT TODAY ON ASTRALWERKS / RECORD MAKERS
Nilsson recalls being inspired by a clip he had seen of stuntpersons. "It was like a dance, so well-choreographed. I thought, 'what if everyone was Kavinsky and beating the shit out of themselves?'" he explains. "Cameos, lasers, stunts, an abandoned horse racing arena and insane FPV drone footage – it felt like a good mix, and it resonates really well with the Kavinsky legacy and with this track. The challenge on a shoot like this was to make sure no one got hurt. The drone flying among a crowd and chasing people jumping from tall buildings was tricky. It was also a strong moment seeing my friend Gaspard Auge from Justice do a cameo, swinging his ancient weapon."
RY X TO RELEASE THE NEW ALBUM 'BLOOD MOON' ON JUNE 17TH FEATURING THE NEW SINGLE 'YOUR LOVE'
RY X will release his eagerly anticipated third studio album 'Blood Moon' on June 17th on digital and streaming, while physical formats will follow on August 26th. The album announcement is amplified as he today shares his brand new single 'Your Love', together with an accompanying video. His previous albums, 'Dawn' and 'Unfurl', cast an hypnotic allure on fans with their mix of nuanced, introspective emotions, idiosyncratic production flourishes, and dramatic intensity. Those traits have led to RY X amassing over 700 million streams, selling out shows the world over, and earning constant critical adoration.
AJA shares huge pop belter 'Love At First Song'
Today, Toronto's rising artist AJA (Aja Neinstein) shares her stellar new single 'Love At First Song'. The defiant offering comes as an intoxicating slice of passionate pop that really packs a punch.
PHARMACOSE Releases New Single, "Cleanse You"! New Concept Project, 'Ascension's Constraint,' with Monthly Releases in Progress! FFO: FFO Smashing Pumpkins, Offspring!
OCEANHOARSE Release Lyric Video and New Single "Fading Neons"!
RISING ARTIST/SONGWRITER SCOTTY LVX RELEASES "RECEIPTS" FEATURING HIP-HOP HEAVYWEIGHT RICK ROSS
Rising hip-hop and R&B artist Scotty LVX drops "Receipts' featuring rap star Rick Ross today on all streaming platforms. As the second single of 2022, this track follows the release of sultry track "It's Only Right." Scotty LVX's smooth vocals glide over the head-bopping beat while Ross hops on with his iconic rap flow.
New single "Coal Mining Man" out today!
Sunny, Soulful Serenades from Jak Lizard
The soulful serenades of New York City based singer/songwriter Jak Lizard is the positivity everyone needs infused in their lives. Born and raised in Long Island to a guitar-playing father and a former street-performing mother, as well as three older musician brothers; he had creativity and encouragement in abundance.
PYRESHIP Release New Single "Anathema"
"Anathema" is the second single to be unleashed by the atmospheric, sludge metal band, PYRESHIP. Premiering now at The Obelisk, the track is taken from their album Light Is A Barrier which will be released on April 22nd.
24KGOLDN & TRAVIS BARKER NEW SINGLE + NORTH AMERICAN TOUR
Multiplatinum recording artist 24kGoldn is back with a highly infectious new track, "In My Head" featuring Travis Barker, via RECORDS/Columbia. The song arrives alongside an official video, which was co-directed by Golden and Andrew Sandler, and follows Golden out on the open road where the presence of his ex is inescapable…or is it all in his head? 24kGoldn enters the metaverse in a big way showcasing his very own avatar in the official video, which was created by Golden himself alongside leading avatar tech company, Genies. Watch as the avatars takeover his mind and cause him to see flashes of her everywhere he goes.
For Skope: Nicky Romero releases "Lose My Mind" right in time for his UMF Main Stage performance (out now)