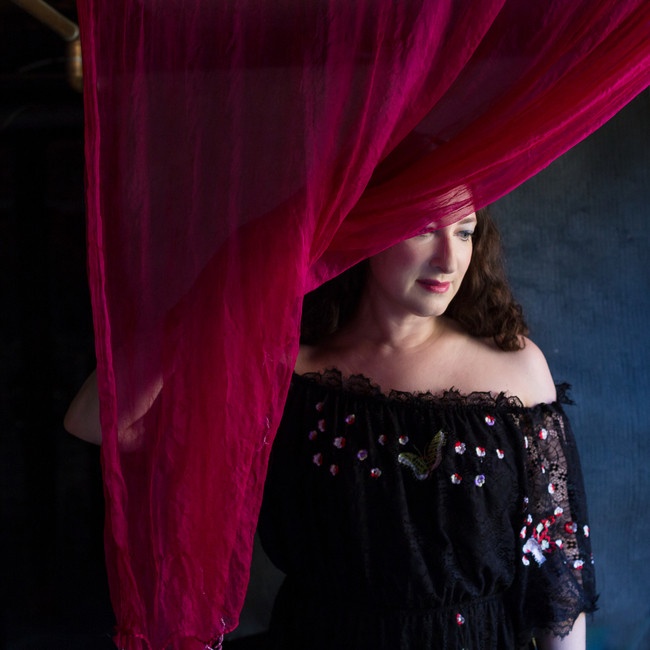 "engagement",
 from 
Poetica
's recent self-titled debut, is a striking collaboration between alt-pop-folk singer/songwriter/poet 
Rachael Sage
and Grammy-nominated cellist 
Dave Eggar
. Fusing Sage's intimate vocals with lush, Eastern European melodies and a featured performance by world-renowned klezmer clarinetist 
David Krakauer, 
the piece explores the balance of self-love versus devotion to a loved-one, as well as the evolution of identity within relationships. With its timeless neo-classical instrumentation and timely message of our inherent human need to be heard and understood, "engagement" is a soulful reminder to reach out to those we love, and to embrace hope's promise.
Poetica's stunning new video for "engagement" features contemporary dancers Khadija Griffith and Ryan Steel interpreting this clarinet and string drenched spoken-word track with emotional, semi-improvised movement. Directed by choreographer and filmmaker 
Sarah O'Gleby
, the black-and-white clip is equal parts moody, beautiful and heart-wrenching, as we witness two individuals struggling to connect and comfort one another through the various stages of a relationship.
Though largely abstract, the dance component effectively supports Poetica's somber lyricism, and the video's rustic Hudson Valley location provides a perfect backdrop for this piece, which is at its core about the trials we put each other through in order to forge and sustain authentic connection. Now more than ever, "engagement" inspires us toward understanding ourselves more deeply by creating a striking visualization of perhaps the most sensual act of all: listening.