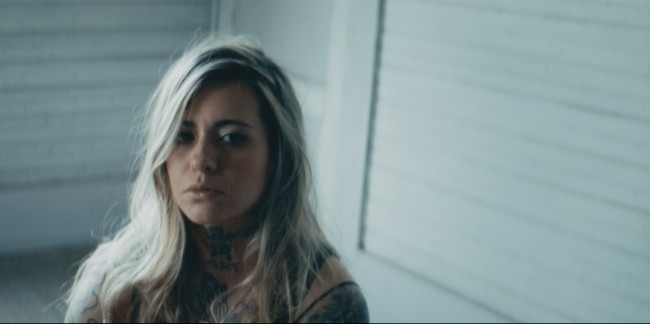 @skopemag news – thursday – march 24, 2022 @ 8 pm est
@skopemag HQ – http://smarturl.it/skope
NIGHTWRAITH: Metal Injection Premieres Offering Full-Length From Denver Melodic Death Metal Collective; LP To Drop This Friday Via Reaping Scythe Records
Metal Injection is currently streaming Offering, the latest full-length from Denver, Colorado-based melodic death metal collective NIGHTWRAITH, in its entirety. The premiere comes on the eve of the record's official release — Friday, March 25th — via Reaping Scythe Records!
NIGHTWRAITH Brings The Blackened Heavy Metal On New Album Offering
BABYFACE RAY DROPS NEW VIDEO FOR "MOTOWN MUSIC"
Detroit legend and fast-rising rapper Babyface Ray released his new album FACE earlier this year via Wavy Gang / EMPIRE and today he's back with a video for "Motown Music". The album, which came in January was his highest charting album yet landing at #31 on the Billboard Top 200 along with landing on Top R&B/Hip-Hop Albums, Top Rap Albums and debuting at #2 on the Independant Charts capping it off with being named Billboards February Rookie of the Month. The album features Pusha T, G Herbo, 42 Dugg, Wiz Khalifa, Icewear Vezzo, Yung Lean and Landstrip Chip with production from 808 Mafia, DJ Esco, OG Parker, Romano, ATL Jacob and more.
John Conlin Releases Music Video, "It Doesn't Matter"
OUT NOW: Australian synth artist Nyxen releases 'PXNK' + announces debut album
Known for her intricate synth work, Nyxen has carved a unique space for herself at the intersection of dance, indie, and pop music. A beautiful execution of Nyxen's ambitious sound design, 'PXNK' is a skillful blend of lively arpeggiated basslines, sultry vocals, and groove-riddled melodies.
Sam Kogon Shares "Find Out" Single + Archived Live Video
Today, NY singer-songwriter Sam Kogon shares a brand new single entitled "Find Out." The track comes off his forthcoming self-titled 4-track EP (due April 1).
Video: Dro Kenji – "PUSH2START"
Poet and songwriter Jenny Berkel's New Single "Kaleidoscope"
"Kaleidoscope," the first single from the album, is a dissonant and poetic consideration of the importance of care and precision in language, both in the broader political landscape and in intimate emotional ways. From the heart-wrenching confusion of interpersonal manipulation, it extrapolates a collectively felt disorientation at the kaleidoscopic swirling of disinformation and misinformation.
EUNOIA: New Noise Magazine Premieres "My Roommate Got Psy-Op'd" From Ohio Mathcore Unit; Psyop Of The Year To See Release Next Week Through Nefarious Industries
New Noise is streaming "My Roommate Got Psy-Op'd," the latest file to be declassified from Cincinnati, Ohio-based mathcore/blackened grunge outfit EUNOIA, impending the release of their Psyop Of The Year through Nefarious Industries next week.
EDC Las Vegas Releases 2022 Lineup With More Than 230 Artists to Play Across Eight Music Stages
Electric Daisy Carnival (EDC) Las Vegas returns to the Las Vegas Motor Speedway Friday, May 20 to Sunday, May 22, announcing today one of the most highly anticipated music festival lineups of the year. In less than two months, a colorful and vibrant community of more than 500,000 attendees will join together for three nights from dusk till dawn to bring the unparalleled world of EDC to life. Across eight stages of music, more than 230 artists complete the EDC Las Vegas lineup, which is curated each year to represent the cornerstones of dance music culture. The 2022 lineup not only showcases a wide range of electronic sounds and genres, but also presents a diverse roster of artists from various origins and genders, just like the passionate community of fans that have made EDC into a globally-recognized symbol of peace and unity.
BLOODGATE Stream Solace in Mourning Exclusively At Metal Underground
BLOODGATE are now streaming their new full-length Solace in Mourning in its entirety ahead of Friday's release. The album can be streamed exclusively via Metal Underground.
I KLATUS: Decibel Magazine Premieres "Solstice Of Wind" From Chicago Sludge Trio With Members Of Yakuza, Indian, Lair Of The Minotaur, And More; Targeted Sees Release Next Week Via Dead Sage
Featuring guest vocals from Valentina Levchenko and cello from Alison Chesley (Helen Money), "Solstice Of Wind" is the opening song to the band's impending fourth album, Targeted, nearing April release through their own Dead Sage label.
Blossoms Reveal New Song, 'Sulking Poet.' Forthcoming Album 'Ribbon Around The Bomb' Out April 29. North American Tour Dates Announced
Acclaimed British band Blossoms return today, revealing their brand-new single 'The Sulking Poet' and its accompanying video, directed by Edwin Burdis, Arctic Monkeys' Creative Director, who worked on the band's Tranquility Base Hotel & Casino and AM albums. 'The Sulking Poet' is the fourth song to be released from the band's upcoming new album 'Ribbon Around The Bomb,' following 'Care For," "Ode To NYC" and the album's title track. The album is set for release on April 29.