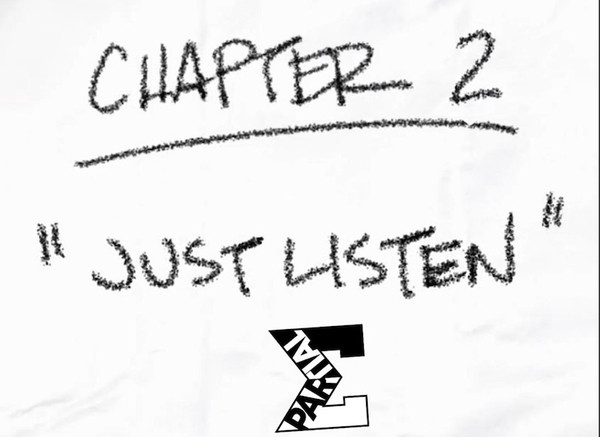 The art of the "summer single" feels lost after the last couple of years, doesn't it? After years indoors, there are hardly seasons anymore, let alone songs dominating the charts and airwaves. If you're anything like most, your taste in music has probably plateaued into old favorites, TikTok curated playlists, and/or podcasts — there's a certain lack of rejuvenation missing from the classic earworm factory, but rest assured the drought is coming to an end. Coming hot and fresh out of St. Petersburg, Florida with a song dead set on curing all musical ailments: Partial Sum is here with their brand new single "Just Listen."
An appropriately-titled piece of pop music, "Just Listen" tears its way onto the scene in complete and total confidence. The single saunters in, Partial Sum's portfolio is stocked to the brim with iconic pop influences and squeaky-clean production skills. Though, as the song arrives giving enough lip service to the vocal-heavy pop divas like Dua Lipa and Marina, there's something deeper still at play: the vocals are a focal point for the song, yes, but the focus isn't afraid to shift gears as it makes way for the spotlight aimed at the backing instrumental just as much as it does the firm vocals. With synth-heavy melodies complementing the lead vocals, "Just Listen" finds a particular balance within its ambitious potential to remain steadfast as a memorable entry in contemporary pop music.
"Just Listen" is above all else a pop song, so it does fall into similar pop genre trappings; straightforward lyrics and a chorus that works itself right into the audience's brain are present, but while this can be seen as a knock against the song for some, pop fans know this is what to expect when it comes to their preferred flavor of music. A simple syrup concoction of sugary instrumentals and catchy rhythms peppered with sing-along melodies and engaging prose accentuate "Just Listen" into evolving beyond your typical pop entry. The telltale signs of pop are there but, just as audiences discover with any new hit single, it's not the composition that makes a song, but the execution of said musical tropes. Listeners can rest assured that Partial Sum has done their homework and are fully capable of giving listeners something unique, simply wrapped with a familiar ribbon and bow.
There's been a vacuum in pop music for the last couple of years, that much is certain, but after the rollout of "Just Listen," it's safe to say that pop music is coming back in a major way. If the next wave of radio-friendly pop takes any sort of notes from the production from the Partial Sum team as expressed by "Just Listen," it'll be a smart move. Meshing together the soundscapes of old and new and channeling modern pop vocalists through their distinctive lens is the next step for Partial Sum, and "Just Listen" feels like a step ahead in the right direction. Saving a genre is a tall ask, but just maybe this single can do one better: saving the summer.
Gwen Waggoner