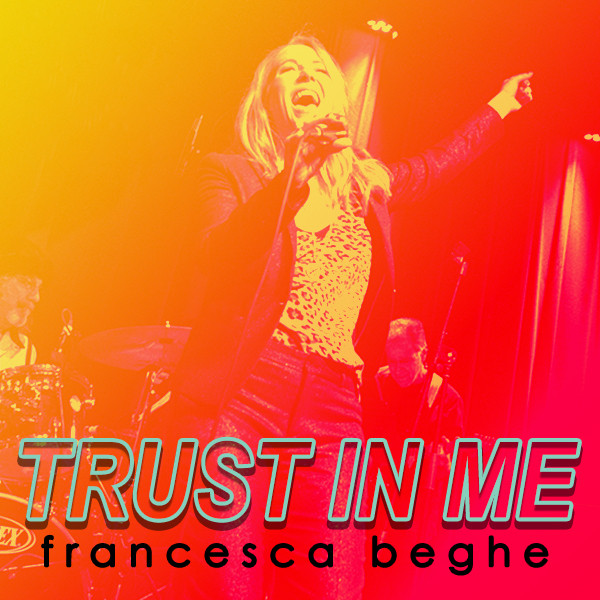 Uplifting and invigorating – the single, "Trust In Me" from Francesca Beghe shines even if it's a decades-old song. Proving that time doesn't matter, Beghe originally co-wrote the track that was eventually picked up and recorded for The Bodyguard soundtrack by Joe Cocker and Sass Jordan. Still resonating all these years later, "Trust In Me" is the lead single from Beghe's upcoming album release Francesca Beghe Live.  
INSTAGRAM: https://www.instagram.com/francescabeghe/
Recorded pre-pandemic, Beghe is backed by an incredible pedigree of musicians: Tony Garnier (Bob Dylan, Paul Simon, Tom Waits), Jerry Marotta (Peter Gabriel, Paul McCartney, Sarah McLachlan), Marc Shulman (Suzanne Vega, Celine Dion, Chris Botti), Daniel A Weiss (Joan Osborne, Al Green, Anthony Rapp), Zev Katz (Ben Harper, Sheryl Crow, James Taylor), Diane Garisto (Paul Simon, Steely Dan, Laura Nyro), and Emily Bindiger (Carol King, Leonard Cohen, Buster Poindexter). Judging by the musician's resumes, you might be thinking you're getting a plethora of genres and tones that might not check just one box. You'd be right in your assumption. "Trust In Me" is indicative of a song that transcends genres and in Beghe's vocals, you get just as much firepower as you want. Her voice is full of pizzaz and fire, but not like Lita Ford – think more Grace Potter. When Beghe belts it out, it's like The New York State-of-Mind came to play. She has star power not only in her backing band, but in the confidence she projects. 
That belief comes in handy with a song like "Trust In Me". On the surface the lyrics are moving and easy to follow. But Beghe really has to back up those words. I've heard songwriters and artists chat in other interviews about just how hard it is to write a great pop song. That saying less is so much harder than what you think it would be. Beghe excels at creating this scene in her voice – the kind that just feeds off the live audience. You hear the audience – ever so slightly and the invisible energy they are giving off in the room becomes another character or instrument in the live recording. I'm impressed by the way Beghe bends the melodies and creates these wonderful sonic caverns you want to explore. She has a way of making the song sound so intimate and yet in the next line, it feels as though she were wanting to fill the rafters of an arena.
"Trust In Me" may not get the nod it deserved when the soundtrack came out. Afterall, Whitney Houston did mostAbsolutely  of the singing. I feel like "Trust In Me" is like The Little Engine That Could. It's that Dark Horse in the race that no one saw coming or expected to turn the corner and cross the finish line first. I'm cheering loudly for "Trust In Me". Francesca Beghe Live also features songs from Beghe's self-titled 1991 debut album and her 2006 collection Dreamworld, including "Let Your Spirit Fly", "One World" and a cover of Patti Smith's "People Have the Power." 
Gwen Waggoner