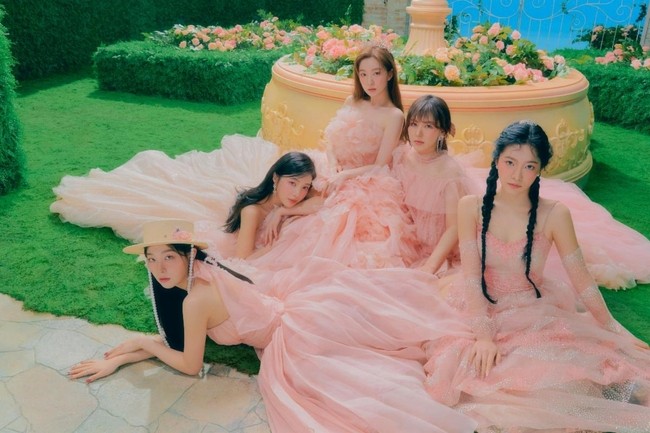 @skopemag news – monday – march 21, 2022 @ 3 pm est
@skopemag HQ – http://smarturl.it/skope
SEVI Releases KANE CHURKO Mixed / Mastered, Official Music Video for "HATE YOU"!
Bulgarian Heavy Rock Band SEVI has revealed the official music video for their new single, "Hate You". Mixed and mastered by the legendary KANE CHURKO, "Hate You" was directed by Nikola Koparov, featuring the band performing the brutal auditory gem with incredible, apocalyptic visuals, and is off of the band's upcoming, 4th album.
Endearments Shares "Heartbreaker" via Under the Radar, Playing Release Show on 3/24, More Music Soon
Brooklyn dream-pop favorites Endearments return with new members and new music. Their latest single, "Heartbreaker," is a rollicking slice of new wave and post-punk that finds frontman Kevin Marksson reflecting earnestly on the end of a failed relationship. A grandiose, sweeping, and thrilling track, Under the Radar premiered it and praised its "potent pop hook."
Zion I Kings Releases Single Red, Gold and Green Dubmarine!
For the last decade, Zion I Kings, comprised of Laurent "Tippy I" Alfred of I Grade Records, Andrew "Moon" Bain of Lustre Kings and David "Jah D" Goldfine" of Zion High Productions, have delivered some of the finest and most indelible musical offerings to date in modern reggae. Adding to their success, the trio have created a dynamically rich lagoon themed dub, "Red Gold & Green Dubmarine" is out now, and off their 5th studio album Future Oceans Echo!
Polish Groove/Thrash Metal Band DECEADED Sign With Wormholedeath
Polish Groove/Thrash Metal quartet DECEADED have signed a licensing deal with Wormholedeath for their album "The Sole Destroyer", due for release on April 22nd, 2022 worldwide.
Dark alternative innovators GGGOLDDD reveal the title track from their upcoming album
Dark alternative act GGGOLDDD have revealed the striking new video for the title track from their upcoming album, This Shame Should Not Be Mine. The video is a sharp commentary on continued victimization by society after someone experiences trauma.
NEW VIDEO ALERT! NAZARETH "RUNAWAY"
RED VELVET RELEASE NEW EP AND SINGLE, 'FEEL MY RHYTHM'
The single "Feel My Rhythm" is a pop dance track that samples J. S. Bach's "Air On The G String," and features a delicate and elegant string melody, intense trap beat, and the group's signature charming vocals. The lyrics depict a vivid unraveling of a trip the members take on by traveling across time and space. The new music video is reminiscent of an opera that pays an homage to famous paintings, capturing the group's unique concept and charm. Elsewhere on the six track EP, the group explore a range of genres and sounds, from the groovy bass on "Rainbow Halo" to the electric guitar on "BAMBOLEO."
Montana's Kitchen Dwellers share new song 'Sundown' – plus official music video
Bozeman, MT – Kitchen Dwellers are thrilled to share "Sundown" – the newest song to be released off the band's forthcoming album Wise River. "I had been working on this riff for quite a while in a sort of banjo-metal fashion," Torrin Daniels told Relix. "I wrote the lyrics during those "peak quarantine" days in the spring of 2020, and the verses definitely reflect my mental state at the time. The phrases about time receding and the hourglass running slow reference the elasticity of time, and how our minds can warp when we're confined to one space physically. I think almost everyone can relate to that now."
Premiere: Kitchen Dwellers Share Animated Video for "Sundown"
Eclipse Records signs antifolk industrial metal band AMERICAN ANYMEN, new music video & single out now
Randy Houser Unveils One-Take Music Video for "Note To Self"
Sylvestra Bianchi Brings Cosmic Rock Energy in "Dancing with the Elves" Music Video
After the successful launch of the single "Dancing with the Elves" by Sylvestra Bianchi, which has already reached 15,000 views on Spotify, the Brazilian singer launches the video clip inspired by her dream experiences with the elves. Creator of Cosmic Rock, which combines music with spirituality, in this single she invites you to meditate and dance with the energy of the elves of light. Bring the subtle energy of nature with the message and melody that connect the listeners with this magical atmosphere.
BANKS Releases New Single and Video, 'I Still Love You.' Announces North American Tour Dates
BANKS returns today with 'I Still Love You,' a brand-new song taken from her upcoming fourth studio album, 'SERPENTINA,' set for global release April 8 via AWAL. Pre-order/add/save HERE.
'I Still Love You' is undoubtedly her most personal song yet, and marks an exciting new shift in her sound that shares a vulnerability never before seen from the critically acclaimed artist. Written by and co-produced by BANKS alongside Orlando Higginbottom and Shlohmo, 'I Still Love You' comes with a beautiful video, co-directed, and edited by BANKS and James Mountford.