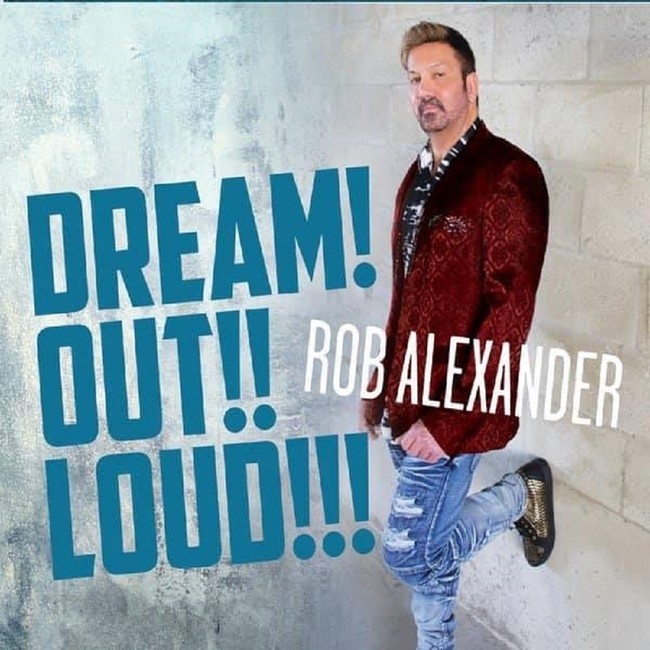 It feels like Rob Alexander is always the subject of some serious underground buzz from one year to the next, and while his last LP Dream out Loud already made plenty of waves in 2021, the new single from its tracklist – "Yesterday's News" – is starting to feel like one of the key songs of the spring season this March. Alexander's honey-like harmonies have been one of the most talked-about features in his music, but as those who have already heard Dream out Loud are more than aware of by now, his most recent work has featured much greater emphases on instrumentation. "Yesterday's News" is a demonstration of rhythm decadence partnered with vocal precision, and it's one of my favorite tracks from its parent album. 
This single's bassline is a sly operator, but what it does to cultivate for the verses is significant enough to where I wouldn't have turned up the volume on its presence just to make the bottom-end here thicker. Alexander doesn't really need a lot of bass to strut like he's in charge of the dancefloor; this percussion and the pouncing guitar element is enough for him to shake and roll with the implied beat. I actually like that there isn't a lot of clutter in this mix – it makes it so much easier to appreciate the natural melodicism in "Yesterday's News" as we would in a more intimate performance outside of the recording studio, which is where a player of this caliber always thrives the most. 
https://open.spotify.com/album/5FH2gDiDGl2Cl3FTUq93GC
He's done some incredible work beside a piano, but the string play in this single honestly feels like Rob Alexander's best friend from beginning to end. His voice echoes the textured output of the guitar hauntingly, like his singing is an extension of the hollow electricity encapsulating the mood here. There's no gap between the instrumentation and his vocal, and yet there isn't a single part within this arrangement that doesn't sound clearly defined in the track. Production quality is something that always impacts our ability to interpret a song, but when you're dealing with someone putting as much of their heart into the music as this player is, it translates in a DIY setting much as it does a polished layout like this one. 
As a critic, I respect the time that Rob Alexander takes putting his new music together, but as a fan, I cannot wait to hear what he's going to do next. He's frequently been compared to retro adult contemporary singer/songwriters with past releases, but I don't think that's going to be as common an occurrence as he pushes away from his classic rock roots and works towards something a bit more experimental in records like Dream out Loud. "Yesterday's News" clues us in to his creative identity, at least where it's at right now, and from what I've learned about him in the last few years, whatever he's playing at the moment is usually just a small glimpse into what he's going to play with next. 
Gwen Waggoner