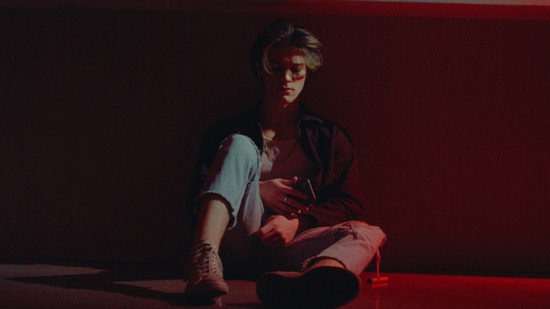 @skopemag news – thursday – march 17, 2022 @ 5 pm est
@skopemag HQ – http://smarturl.it/skope
ECHO RESPONSE: MXDWN Streams Entire Triangles Debut From Maine-Based Instrumental Avant Reggae/Funk Act; Album Out This Friday Through Pax Aeternum
The brainchild of multi-instrumentalist Jason Ingalls (El Malo, formerly of The Baltic Sea, Seekonk, and more), ECHO RESPONSE's debut album Triangles stands as an act of sonic world-building – and immersive, vibrant landscape in which a listener can lose themselves. Unafraid to contort the influence of his predecessors into something new and different, Ingalls doesn't perform songs so much as he embarks on journeys.
PREMIERE: Echo Response Takes The Audience On A Fascinating Journey of Sound With Debut Album Triangles
JASON DERULO TEAMS UP WITH ROBINSON AND REMA FOR "AYO GIRL (FAYAHH BEAT)" – LISTEN HERE
"Ayo Girl (Fayahh Beat)" sees Derulo joining forces with Robinson, a multilingual musician of African decent with roots in Cameroon and DR Congo. Heavily influenced and inspired by gospel music and French Afrobeats, Robinson uploaded his beat for "Fayahh" to YouTube last year, spawning a breakout sound on TikTok where several versions of the instrumental beat have been created, combined with thousands of UGC videos. The sound has sparked multiple trends from the belly dancing/waistline challenge, comedic/relatable content, and the two finger zoom challenge. In addition, "Fayahh" has also garnered UGC on YouTube with several TikTok compilations and more than 1M unofficial music videos.
BLXST RELEASES VIDEO FOR NEW SINGLE "SOMETIMES" FT. ZACARI
Hip-hop star Blxst returns with a new music video for his single, "Sometimes" Ft. Zacari, out now on all streaming platforms via Red Bull Records/Evgle. "Sometimes" is Blxst's first single of 2022 which gained support from Complex, XXL, HotNewHipHop, Hypebeast, Uproxx, and HipHopDX describes the song as, "a bouncy rhythmic track that finds both singers reflecting on the struggles that come with trying to balance fame with a steady home life."
Key Glock Creeps with the Heat in "Play For Keeps"
THE SMILE: "SKRTING ON THE SURFACE" NEW SONG & VIDEO OUT NOW
Airplane James Releases New Single "Before" + Visual Today
Muse's New Album 'Will Of The People' To Be Released August 26th, 2022
With Muse being Muse, there is NO bowing to any singular genre. The album's title track "Will Of The People" brings playful provocation to a dystopian glam-rocker while there is an innocence and a purity to the nostalgic electronic textures of "Verona." From the visceral thrill of "Won't Stand Down," to the industrial-tinged, granite heavy riffs of "Kill Or Be Killed," or the lightning-bolt rush of "Euphoria," the album concludes with the frenetic finale of the brutally honest "We Are Fucking Fucked."
TAILZ DEBUTS NEW SINGLE "GOOD TIME"
The trap infused track sees TAILZ effortlessly blending his smooth vocals and buoyant raps over the Yoshi and Dretta-produced beat. TAILZ first teased the track on his Instagram last week.
Billboard Magazine Chart-topping Singer-Songwriter J. BROWN Releases Visuals For His New Single, "SIMPIN'"
"SIMPIN'" was written by written and produced by Jake Krumm and Jared Krumm. "I fell in love with this track the moment I heard it," mentions J. Brown. "The thought of telling your lady or man that you miss them in a somewhat slang kind of word, would make them chuckle and make them miss you too and it reminds you that missing someone is the same in any language," he adds. The music video was directed by Haitianev.
Hungarian Thrash Metal Band ATROX TRAUMA Release New Lyric Video "This is the Truth"
Gentlemen Rogues Announces 7″ on Snappy Little Numbers
Austin TX-based Gentlemen Rogues celebrate aggressive guitar pop, with punk-inflected energy, polished, precise songwriting, with sharp and sleek hooks. This is a four-piece for Now People, drawing inspiration from UK legends like The Jam, XTC, The Smiths, and Teenage Fanclub, while steadfastly blasting their own course through an American indie rock canon shaped by Superdrag, The Replacements, Sugar, and Superchunk…Manchester by way of the Midwest. Collectively, Danny Dunlap (vocals, guitar), John Christoffel (guitar), David Hawkins (bass), and Josh Power (drums) crank out catchy, amplified treble kickers, mixing powder keg intensity, classic melodies, and brash theatrics into a 200-proof distillation of brazen rock 'n' roll.
PROUSTED (Argentinian Raw Hardcore Punk)
The light-draining debut release brings us three tracks of blistering and misery-infused sonic darkness and negativity. With its raw, disintegrating sound, this catastrophic debut demo fuses the bitterness of dark hardcore punk bands like Dropdead and Siege with the grimness and destruction of war-torn black metal bands like Revenge and Blasphemy to cast the genre down into a dark abyss of total suffering and terror."
BERTHOLD CITY: Lambgoat Streams When Words Are Not Enough LP By California Hardcore Act With Members Of Strife, Internal Affairs, Allegiance, And More; Album Out Friday Via WAR Records
Lambgoat is hosting an exclusive advance stream of When Words Are Not Enough, the debut LP from Los Angeles straight edge hardcore band BERTHOLD CITY, formed by members of Strife, World Be Free, Internal Affairs, Abrasian, One Choice, Allegiance, The Mistake, and more. The album is playing just days ahead of its official release this Friday through WAR Records.
NEW VIDEO ALERT! Black Swan "Eagles Fly"
WARDRUNA Release Official Music Video + Live Version Digital Single For "Skugge"
Today, Wardruna release an official music video for their song «Skugge» («Shadow»). The song is an eerie sonic journey, voicing a dialogue between man and shadow or as Einar Selvik puts it; "it is a song about shadows, echoes and the balance between seeking answers and wisdom internally and externally". The video was filmed and produced in Norway by Ragnarok Film in January 2022.
Tejon Street Corner Thieves Release New Video For "Whiskey"
Outlaw alt-folk group Tejon Street Corner Thieves are back with their new whiskey sippin', toe tapping, banjo picking single "Whiskey". The song is a drinking-anthem within the band's rowdy over-the-top hootenanny of a live show, but the song was originally a way to cope with the black hole of emotional defeat that creeps in when you are homeless.
SNOOP DOGG + JOE FLIZZOW: STRATEGIC GLOBAL BRANDING ALLIANCE WITH UNIVERSAL MUSIC SOUTH EAST ASIA
Malaysian Super League champions Johor Darul Ta'zim Football Club (JDTFC), today announced a new strategic collaboration with Universal Music South East Asia (UM SEA) and Def Jam Recordings SEA for the release of "Pioneers", the club's official 2022 theme song, created and performed by global hip-hop icon Snoop Dogg and Joe Flizzow, one of Malaysia's most popular and acclaimed rappers, who also serves as President, Def Jam Recordings SEA. The track, forms part of JDTFC's wider global branding strategy, developed in partnership with UM SEA.
SCARLATA Release New Song "Ch'i Ling's Spell"
Skate punk metal act SCARLATA has released the song "Ch'i Ling's Spell" over at the Moshville Times. The song is from the upcoming album, Power Through, which will be released on April 4 2022.
Main main John Scarlata comments:
"I am totally stoked to be officially releasing the first single off the Power Through album. 'Ch'i Ling's Spell' is also the opening track setting a rapid metal-punked pace to get you moving."
COMA HOLE Release "Old Climb" On All Streaming Platforms
In the run up to their debut EP, COMA HOLE have released their single "Old Climb" on all streaming platforms.
REMI WOLF SHARES NEW SONG WITH STILL WOOZY + HEADLINING TOUR ON SALE TOMORROW
Jordan Doww // Had Enough
Released on March 8th, Detroit-based left-of-center, cinematic-pop artist Jordan Doww shares the highly anticipated music video for his debut single "Had Enough." What started out as a breakup song of sorts morphed into a self-healing anthem with much larger meaning. Created alongside his longtime collaborator, producer Emily Waldron, the track features a luscious soundscape and deeply vulnerable lyrics akin to what Billie Eilish would make if she were commissioned to write for EUPHORIA.
ARCADE FIRE: NEW ALBUM, WE, OUT MAY 6
Dark alternative innovators GGGOLDDD premiere the title track from their upcoming album at Clash Magazine
Dark alternative act GGGOLDDD have revealed the striking new video for the title track from their upcoming album, This Shame Should Not Be Mine. The video is a sharp commentary on continued victimzation by society after someone experiences trauma.
https://www.clashmusic.com/news/gggolddd-channel-raw-emotion-on-this-shame-should-not-be-mine
REMI WOLF ANNOUNCES GWINGLE GWONGLE TOUR + RELEASES "POOL" WITH STILL WOOZY
OR: New Noise Magazine Premieres "Viking Glass"
OR is formed by guitarist Frank Hryniewicz (Sidekick Kato, Damp Hay), drummer Matt Precin (American Draft, Sacha Mullin), and bassist Erik Bocek (Ghosts & Vodka, American Heritage, Joan of Arc). While this is OR's recorded debut, the album is hardly a haphazardly assembled collection of songs. Written over the course of the last five years, the album's eight tracks possess a focus and clarity that can only come with patience, time and allowing songs to develop as naturally as possible.