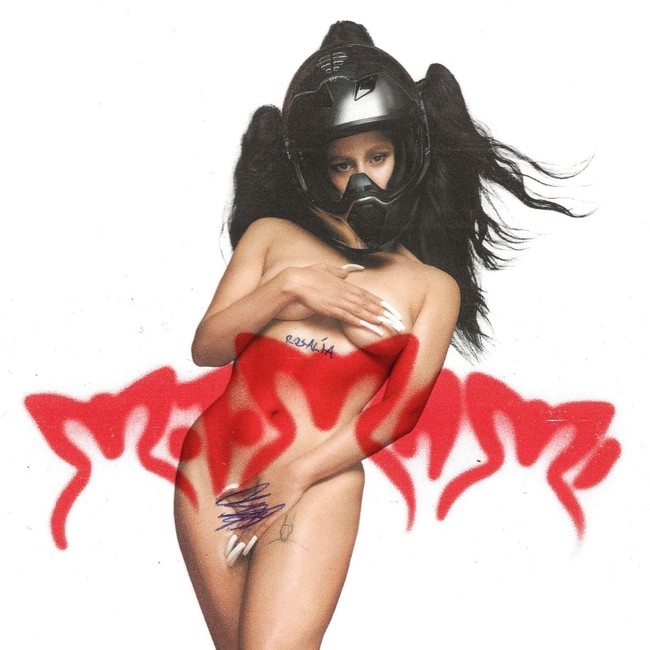 @skopemag news – thursday – march 16, 2022 @ 11 pm est
@skopemag HQ – http://smarturl.it/skope
THE AMERICANS – Release New Single 'Stand True' | Taken From The New Album Out 6th May
The Los Angeles-based band The Americans return today with their new single 'Stand True', the title track taken from the band's upcoming album, released 6th May on Loose.
The track, which also opens up the new album, showcases the group's riveting grip on storytelling, dynamics and melodic hooks that leave listeners cemented to their speakers. Patrick Ferris (vocals/guitar), Jake Faulkner (bassist) and Zac Sokolow (guitarist) collide to deliver a moving collection that lands somewhere between Bruce Springsteen, John Mellencamp and The White Stripes.
Loverman Releases Debut Single "Into The Night" || Out Now On PIAS Recordings
Flamboyant & Eccentric Metal Outfit TROLLFEST Release New Single, "Piña Colada" + Music Video
At the time of TROLLFEST's last official transmission, we alerted you of their eccentric flamboyance and grooviness. This new alert is being dispatched to signal the arrival of a third, straight up pop single from TROLLFEST, no longer high-classified and officially out to entertain with good, positive vibes!
Abigail Lapell Studies The Hopes And Hardships Of Immigrating To A New World On New Tune "Land Of Plenty"
There's a deep level of empathy that only comes about when one has experienced or been impacted by similar situations. In the case of Canadian singer/songwriter Abigail Lapell, watching a ban on Muslim immigrants happen right before her eyes struck a generational chord with the woman who's family escaped the Holocaust by immigrating from Eastern Europe to North America. Lapell took to her notebook and the resulting song, "Land Of Plenty," presents a simple-but-striking look at the hopes and hardships of immigrating to a new world as the opening track from her upcoming album, Stolen Time.
Watch Father John Misty's "Goodbye, Mr Blue" Official Video
AEVITERNE: Invisible Oranges Streams Entire Debut Full-Length from NYC Avant/Tech Death Metal Act, The Ailing Facade; Album Out Friday Through Profound Lore Records
This Friday, Profound Lore Records will release The Ailing Facade, the debut LP from New York City-based avant death metal quartet AEVITERNE, the new act formed from the ashes of Flourishing. Preceding its release, Invisible Oranges is currently streaming the entire album alongside an interview with the band.
Caroline Romano Presents "Dizzy" Music Video
Inspired by the lyric "all I see are bodies without faces," the Justin Key-directed music video takes place in a surrealist wonderland. With swirling, hyperactive camera angles, iridescent backdrops, and pops of neon against dark hues, viewers are taken on a hypnotizing yet unsettling joyride. "I wanted the video to feel like a melted world of art," Caroline explains. "I truly can only draw the human figure without a face, so the video sort of likens that line to modern day interactions — there are all these people around but we don't really know them."
JUSTIN STEWART COTTA SHARES NEW SINGLE + VIDEO "LITTLE THINGS" – WATCH
Today, the modern-day poet warrior Justin Stewart Cotta shares "Little Things," arguably his finest song to date. The track is accompanied by a touching music video which was directed by Damon Gameau, and features real-life couples sharing truthful moments of vulnerability with each other.
Self-trust and Confidence // Punchy, Playful New Single
Raye Robinson is an indie alt/pop artist based in Los Angeles. Through honest songwriting and relatable themes, the born and bred SoCal artist creates a fresh and intoxicating sound, emitting an innocence and dreaminess that whisks you away to a fantasy land. Having previously performed in bands, her time alone during the pandemic allowed the artist to dive into herself as well as her music and uncovered her love for taking creative control over her sound. Robinson's upcoming music emits a spunky, fun, laidback and feel good vibe that keeps pulling you back for more.
JD Shelburne Releases "Fine By Me" Music Video
Country music singer/songwriter JD Shelburne shows off his playful side with the release of the music video for "Fine By Me," off his current album Straight From Kentucky. Shelburne is pictured strapped with an acoustic guitar, carrying out the song's affectionate lyrics of being proud to be seen next to his beautiful counterpart. Whether they're spending the night on the couch or getting dressed up for an evening out, Shelburne proves that beside every great man stands an equally amazing woman. The "Fine By Me" music video was premiered by Sounds Like Nashville and is available to download and stream on all digital platforms now!
Euglossine – New Album 'Some Kind Of Forever' out March 25th 2022 on sound as language / Second Single "Story Mode" Streaming Now
Euglossine is the solo project of multi-instrumentalist and composer Tristan Whitehill. With a catalog of over fifteen diverse releases spanning a decade on labels like Orange Milk, Hausu Mountain, and Phinery, Euglossine's discography moves ambitiously across genre and time. Some Kind Of Forever is Euglossine's brand new full-length, out March 2022 on sound as language. Where previous Euglossine releases were a complex balance of jazz fusion, sound design, and computer music, Some Kind Of Forever sees the artist pulling back and searching for simplicity. On this album, Whitehill immerses himself in the light and delicate. Some Kind Of Forever is Whitehill's most refined and restrained work to date. Influenced by the early ECM catalog, decades of groovy/weird library music, and domestic golden-hued psychedelia, Some Kind Of Forever's subtle, meditative jazz floats by ever so softly. The album's rich and open instrumentals are pristinely constructed yet always playful. Whitehill moves deliberately as he carefully peels back the layers to create something magical and tender. Some Kind Of Forever is an instant timeless classic and the warm, gentle breeze we all need right now.
INDIE-DANCE DUO PHANTOMS RELEASE NEW SINGLE "FIREPIT" WITH BIG WILD
Indie-dance collaborative Phantoms release their latest single, "Firepit" with electronic producer/ composer and label mate, Big Wild. Phantoms and Big Wild toured together in spring of 2017 and this new song displays their clear chemistry and further puts in view the new era of Phantoms music. Phantoms spoke on the collaboration,"This track really feels like both of our styles coming together naturally, Jackson's powerful vocals and live instrumentation and our dancey synths and chords."
ROSALÍA RELEASES "HENTAI" FROM FORTHCOMING ALBUM 'MOTOMAMI'
Grammy Award Winner Rosalía releases her latest track, the provocative "HENTAI." "HENTAI" is a key track on her forthcoming album MOTOMAMI and the last track to be released before the album goes live on March 18th. Watch the intimate and sensual video for "HENTAI" here.
CINNAMON BABE Premieres "Pure O" Music Video Exclusively via Metal Sucks
Commenting on the lyrics for the track, Stormi states:
"'Pure O' is extremely personal to me. The name of the song comes from the shorthand term for 'purely obsessional'. It's a term used to describe a type of OCD where people experience intrusive thoughts, but without any external signs of compulsions. I've had Pure O my entire life – it started when I was 6 years old. I would have thoughts that I couldn't explain and I experienced severe distress from it. I only recently found out what my condition was called. (OCD) has caused me some of the worst mental pain of my life. I wrote this song while I was having an episode."
Toronto Rockers NEON BLOOM Lodge "A Bullet in Tomorrow" with New Single
The looming questions that plague us all: what do we want for tomorrow? And what happens when today flips over? Canadian rock outfit Neon Bloom seek that same sentiment on their new dark and disco-esque offering, "A Bullet In Tomorrow."
BELUSHI SPEED BALL Announces Album Release On Nintendo 64, Reveal First Track
May 13th, 2022 will see the release of the new album What us, Worry? via sonaBLAST! Records on multiple media options, including CD, Game Boy Advance, and Nintendo 64. The upcoming record also contains an entire grindcore album on it; 7 songs in 2 minutes written by Louisville Hardcore legend Blake Herbert. What us, Worry? includes a myriad of talented people behind the scenes. It is mastered by Joel Grind (TOXIC HOLOCAUST), recorded and mixed by Chase Bensing, and spotlights artwork by Andrei Bouzikov (MUNICIPAL WASTE: Art of Partying). It also features guest guitar solos from Jamison Land (Former GWAR BEEFCAKE THE MIGHTY, THE BURIAL), Tony Barhoum (CONDITION CRITICAL), and Nicholas Burks (SAVAGE MASTER, WARCLOUD).
New: Fast rising pop artist Sara Diamond shares charming latest single "You're It"
Recently Sara has been working on the development of her debut album, which is being executive produced by Dominique Sanders in collaboration with Brian Kennedy and Stixx Taylor. The album is slated for Fall 2022, and in the meantime, Sara will be releasing her final EP leading into the album, with the first single "You're It" dropping on February 25th.
JERRY CANTRELL RELEASES NEW ANIMATED VIDEO "SIREN SONG"
Oliver Keane shares tender new single 'Fixing a Broken Heart'
'Fixing a Broken Heart' comes as a gorgeous moment of honesty from the up and comer. Led by his standout vocals, the single navigates the pain of a missed opportunity. Sharing more, Oliver explained: 'Fixing a broken heart was about a friend of mine. We'd both been flirting back and forth but neither had the courage to make a move. She started talking to another guy and as her friend I had to sit there and accept that.'
Timothy Judson Taylor Releases New Single "The Fall Of Rome" via TLG/INgrooves
James Alphonse Drops New Track "i don't need to choose"
James' latest single, "i don't need to choose," is about relationship insecurities faced by his long-term and long-distance partner. He reassures, "I always tell her that I wish I could show her what I see, because then she'd know for sure that I don't see any other choices. She's the one for me."
MONAKO SHARE SINGLE "KILLING FEELS" FT. BIBI CLUB
Being the outfit's first release to feature another artist, it marks the start of a new and upcoming project that includes several international features revolving around a collaborative approach to a short film and the accompanying EP.
LISTEN: Monako Shares Enchanting Cinematic Track "Killing Feels"
Andy Frasco & The U.N. Share "Grow Old" Single via Wonderland
Andy Frasco & The U.N. share "Grow Old," the second single off their forthcoming LP, Wash, Rinse, Repeat., due April 8, 2022. The track comes alongside an accompanying music video featuring content from Emmy Award-winning wildlife cameraman Neil Bromhall and National Geographic photographer Owen Reiser.
Dallas Wayne Releases "I Hit The Road (And The Road Hit Back)" Lyric Video
Lemaire announces debut EP + serves smooth single 'Shiraz'
Distorted and jangly are not words not often synonymous with alternative rappers. Much like an expert sommelier, Lemaire, however, is an artist known for his ability to seamlessly pair his many influences and turn out sounds that are distinctly his own. 'Shiraz' leads with low fuzzy tones before boasting notes of bouncy twangs from his faithful Stratocaster; as vocals accelerate from smokey pop melodies to blazing rap verses. The song came to life after Brisbane producer, REENS4K slid into the Lemaire's DM's with an instrumental he had created just for him.
Mild West drop hypnotic new single 'Pompeii'
The mechanics of 'POMPEII' are poignantly psychedelic and heavily hypnotic, the band have created a vivid cinematic soundscape that sits against the backdrop of bold synthesizers, magnetic vocals and heavy drums, driving the dramatic narrative of 'Pompeii' to the point of eruption. Mild West explains that 'Pompeii' is inspired by the digital age and humanity's technological advances. They connect themes of a dystopian future, where machines take control of humanity, with Mild West's distinctive musical aesthetic. "Pompeii tells the story of an apocalyptic event in which a malevolent AI takes control over humanity for its own purposes." they further discuss, "The track is centred around a multi-layered, heavily manipulated vocal that aims to imitate the AI's voice as it warns humanity of its intentions."