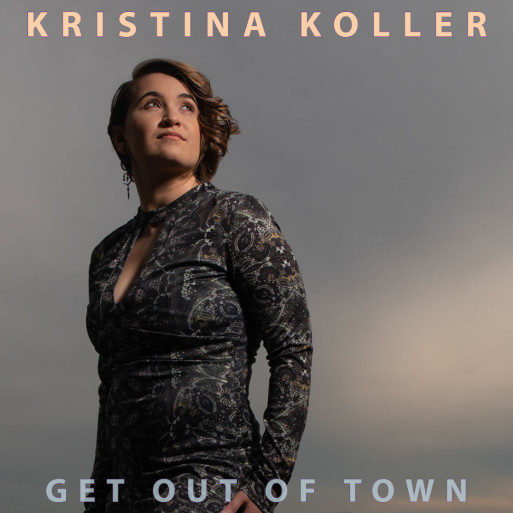 Kristina Koller employs a noir jazz pop perfection with the sultry "Get Out of Town". The arrangements have a sophisticated, timeless elegance to them. Done with such dignity, nods to Chet Baker's output emerge throughout for it is that refined. Melodically rich these elements float on through the air in a gracious fashion. Interplay amongst the band adheres to that degree of looseness of the best of jazz. Everything here has a tenderness to it, for there is a lot of love poured into these pieces. Best of all, the production has an immaculate quality with every gesture sparkling in the light.
Percussion starts things off on the immaculate opener "Get Out Of Town". The piano enters in a sly way, adding to the grace of the atmosphere. Rhythms have a slight funk to them with the infectious "What Is This Thing Called Love". Delicate textures radiate throughout "Greek To You" featuring some particularly fiery vocals. On "Its All Right With Me" the unfurling of the piece has a majesty to it. Upright bass adds to the sophisticated and flirtatious "Why Dont We Try Staying Home". Stripping the sound down to its essence is the fragile "In The Still of The Night". "Just One Of Those Things" has a raw intimacy to it, one that builds itself into a frenzy of activity. Bringing it all home is the gorgeous song, "Every Time We Say Goodbye".
"Get Out of Town" has a highly stylish sound, one with a poetic beauty with Kristina Koller's ability to display an uncanny sense of yearning.