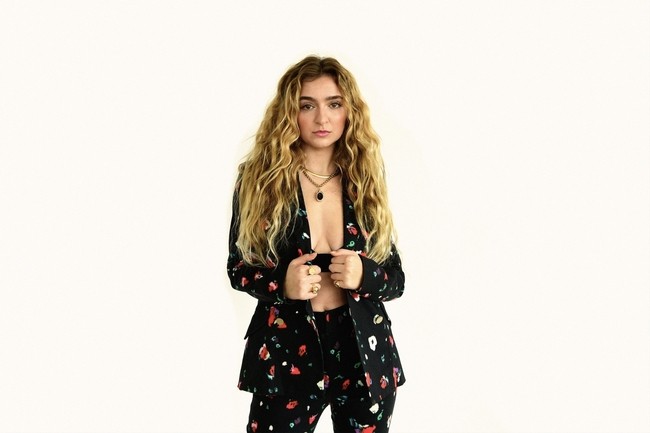 @skopemag news – saturday – march 12, 2022 @ 12 pm est
@skopemag HQ – http://smarturl.it/skope
Royal Canoe Announce Surprise Digital Release Vault (2011-2021) LP, Share "Worm ft. Dill the Giant" Single + Animated Lyric Video
Today, Winnipeg-based indie-pop powerhouse collective Royal Canoe have announced and shared a brand new LP entitled Vault (2011-2021), which consists of 10 unreleased B-sides and lost tracks from the past decade. Today also marks the release of the record's focus track, "Worm (ft. Dill the Giant)," along with an accompanying animated stop-motion lyric video created by Mimi Stop Motion and the band's own Matt Schellenberg.
FREE RADICALS ANNOUNCE NEW SINGLE "BIPARTISAN BABY JAIL"
Free Radicals, a musical, political, and cultural force in Houston for over two decades, is back with a powerful new single "Bipartisan Baby Jail," out March 11th. The single is the first from their highly anticipated album White Power Outage Volume 2, which continues their quest to put an end to white supremacy. You can catch them live on March 19th at The Elephant Room in Austin, TX during SXSW!
Philly-based Hard Rock Trio Born Lost Announce Explosive New Single via Metal Insider
With songs telling tales of marginalization, his complete lack of control and not knowing how to get out , the songs are also an empowering symbol of hope, encouraging listeners that if Cuello could escape hell, so could they. Cuello states, "Fueled by a fury of exploding guitars and energetic vocals, "Mouthpiece" is a sexy Rock n Roll anthem that takes you on a journey of love and devotion. The single will build on the momentum of our previous Spotify official playlist placements and will air on ALT 104.5 and various blogs and online radio. With masterful solos and endless energy, we hope to take you to Rock n Roll heaven!"
LIVERPOOL'S MYSTERINE'S DEBUT HEARTS THE STOOGE'S SWAGGER, PJ HARVEY'S PRESENCE, GUITAR RIFFS AND TEEN SPIRIT IN SPADES
Amidy Anchors Himself With Heartfelt Melodic Bass Single "Ever Known" on Lost In Dreams – Mar 11
After debuting on the imprint via his remix of Haywyre's "Wisdom," he now steps in with his first single on Lost In Dreams Records. Plugging into his cinematic persuasions, "Even Known" is a heart-warming song about finding solace in a special person who makes loneliness seem impossible. It features his own earnest vocals, along with buttery guitar riffs, soaring synths, drama-packed strings culminating into a powerful orchestral anthem.
Artist: Amidy
Title: Ever Known
Label: Lost In Dreams
Genre: Dance / Electropop
Release Date: Mar 11
Today: Dynamic singer songwriter Don Brownrigg shares emotive slow burn single "The Same Time"
His music is both intimate and acutely observational; he's a classically trained pianist through The Royal Conservatory but learned to really play during the musical east coast kitchen parties his family threw when he was growing up; and as a frequent and prolific collaborator, he's able to shift styles and moods as the music demands or he sees fit.
Jewels Gold Shares "Faces On The Wall" Single + Live Video via EARMILK | Full Singles Collection Due March 18 via Burnside/The Orchard
Today, buzzing 21-year-old singer-songwriter Jewels Gold — known by many for her viral TikTok covers and original performances — shares "Faces On The Wall," the fifth single off her debut singles collection, due March 18. The collection concludes with the majestic 6+ minute track, "Royalty / Life Is Meant To Be Lived," inspired by Queen's "Bohemian Rhapsody" and The Beatles' "Golden Slumbers / Carry That Weight."
[VIDEO] Viral TikTok star Jewels Gold drops debut single "Faces On The Wall"
Dumb Dumb Heads new single Cross Dressing Ladies
Dumb Dumb Head is an Alt Rock band from Auckland New Zealand. Two front men and prolific songwriters, Duncan Harwood (Happy Hearse, Bundy Lore) and James Castady – Kristament (JCK, Black Velvet Butterfly) combine their powers to form Dumb Dumb Head.
CHARLIE CRUZ ESTRENA HOY SU MAS RECIENTE SENCILLO "BESAME XXX"
Charlie Cruz se ha posicionado como uno de los salseros mas talentos y exitosos del momento. Fue nominado a los Latin Grammy's en el 2020 en la categoría Mejor Album de Salsa, ha disfrutado de multiples temas en los últimos años en la cima de las carteleras de Billboard, y hoy lanza su mas reciente éxito titulado "Bésame XXX".
Deeper Purpose Debuts on Insomniac Records With His High Voltage Tech House Single "Stop Trippin'" – Mar 11
The London-based artist has been charging through the global circuit with a distinctive control over the groove that has drawn support from the likes of Steve Lawler, Detlef, Jamie Jones, Lee Foss and more. He originally touched down on one of the Insomniac Music Group catalogs with his "Elevate" single on FISHER's CatchandRelease imprint, and now he's heading over to the main Insomniac imprint with his latest creation "Stop Trippin,' which finds him bringing a jolt of electricity through its buff, bouncy groove and cheeky conversational vocal chops creating a playful energy.
Artist: Deeper Purpose
Title: Stop Trippin'
Label: Insomniac Records
Genre: Tech House
Release Date: Mar 11
TELMA – single "ETERNAL" from homonymous album…+new official video.
Six months after the release of their album, Telma announce their new video clip for the song "Eternal".
"Eternal" is the song that drives the new album from Telma, as it is also the name of the album. Contrary to the other songs of the album, "Eternal" gives a positive vibe and encourages the listener to deal with the hardships of life, remaining strong no matter what life brings. The message is carried by the strong but warming melody of the guitars along with the beautiful vocal lines that are kept purposely simple, imprinting the melodies in the listener's head.