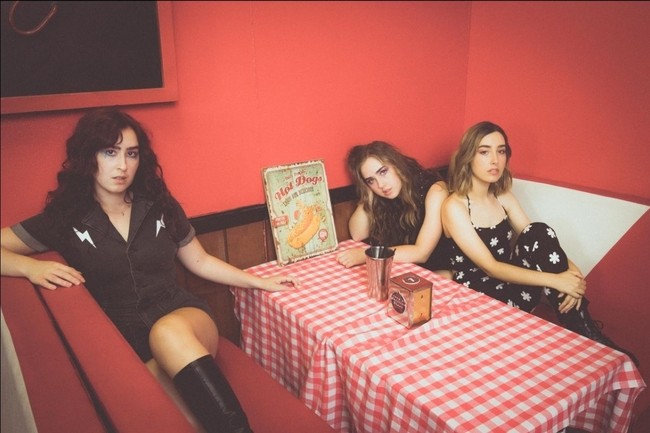 @skopemag news – friday – march 11, 2022 @ 10 am est
@skopemag HQ – http://smarturl.it/skope
DESERT CLOUDS Release New Single
Heavy psychedelic rockers DESERT CLOUDS have released their song "Speed of Shadow" over at The Obelisk. The song is from their upcoming album Planexit which will be released on Mandrone Records March 25, 2022.
The band comments:
"Speed of Shadow"- lead single of the album – shows how a nameless man realizes that the environment, the planet and any circumstance cannot be the issue until you're part of them. He understands that running away from anything doesn't have any effect if you don't escape yourself first."
Desert Clouds Premiere "Speed of Shadow"; Planexit Due March 25
Kah-Lo Releases New Single 'Drag Me Out'
Drawing on influences from living in Lagos, London, and New York, Kah-Lo skillfully blends groovy house basslines, punchy drum kicks, and infectious lyrics to deliver the pre-party soundtrack of 2022. Kah-Lo's global dance pop appeal rings true on the new track and brings out the best of her 'life of the party' persona.
THE CHAINSMOKERS LAUNCH INFECTIOUS NEW SINGLE AND OFFICIAL VIDEO FOR "IPAD"
"Sometimes you let go just to know where to start," Drew says. "We wrote this song when I felt like I didn't have anyone to talk to. It wasn't that I didn't have anyone that would listen, but I had reached a level of cognitive dissonance that I felt was unexplainable. I don't keep a journal so writing this song and the others on this album (and past albums) is my opportunity to organize my thoughts. If you listened to 'Sick Boy' you know what I mean. ;) We feel really lucky we get to do it in song form and that you are willing to listen. It's helped us a lot, so thank you. The next bit of the story is called 'iPad' and it's out now. Thanks for being here."
CAMEL POWER CLUB returns with dreamy new single 'EIGISYG', out today!
After being quiet for a little while, French indie electronic outfit Camel Power Club returns with strong new single 'Eigisyg'. EIGISYG means "Everywhere I Go I See Your Ghost" and the song is a sneak peek of Camel Power Club's forthcoming new album planned for release this spring. The album release will be supported by a European tour, of which his two London dates are already sold out!
Australian trio Little Quirks sign to Glassnote Records & share new single 'The Rain'
Australia's Little Quirks have shared their exhilarating new single 'The Rain' out now on Glassnote Records. This is their first release since signing to the indie powerhouse. The song comes ahead of the band making their US debut at SXSW next week before they head to the UK to play The Great Escape festival in May.
STRATUZ Release New Single/Lyrics Video 'Morning Star'
The band had this to say about the track; "Morning Star refers to the first light we see at dawn, that first star reminding us that the first light of the day reaches the spiritually higher men first, just like the last light of the day. The song represents Lucifer as the bringer of light. Light as knowledge. He is the bringer of light on our planet both in the material and spiritual way, and it's in the hands of each to find their own light and understanding to wake up from so many layers of lies set through time."
US indie bedroom-pop artist girlhouse returns today with new single 'paul blart mall cop'
This new single comes off the back of releasing two standout collections in the last eighteen months, 'the girlhouse ep' and 'the second ep', which have since gone onto garner more than seven million streams with major support from Spotify, Apple and Deezer as well as radio play from BBC Radio1 and BBC 6Music, for the fast-rising indie bedroom-pop artist girlhouse (aka Lauren Luiz).
Hypnotic new Barzin single 'Watching' out today!
THE SHIRES NEW ALBUM '10 YEAR PLAN' IS OUT NOW -WATCH THE NEW VIDEO FOR 'A BAR WITHOUT YOU'
The Shires say, "We are so excited to finally have our new album '10 Year Plan' out. We celebrate 10 years together as duo next year and this album is looking back at every point on that journey – all the milestones we have had. Our hope is that this album can be the soundtrack to uplift our spirits again and enable us all to create new happy memories. We hope you enjoy it".
California's MOVEMENTS share new single "Barbed Wire Body"
"Barbed Wire Body" isn't a typical Movements song. While it boasts the angular riffing, push-and-pull sonic tension, and emotive vocals that fans have come to know and love, it also boasts a different, harder, and faster energy.
MS BANKS RELEASES TYPA WAY WITH TION WAYNE
VISUALS OUT NOW // Tim Lyre – 'Present'
Following in line with the recent release of his highly awaited debut album 'Worry<' (pronounced worry less), Nigeria's promising talent has returned with a set of vibrant visuals for the stand-out single 'Present'. Encapsulating a summer-infused feel, 'Present' is welcomed with a deep afrobeat percussion and a Latin inspired melody that fuse to create an unorthodox style that is packed with depth and musicality. Flexing his lyrical ability, Tim Lyre exposes a unique, melodic flow and seasoned adlibs that add layers to the record as he touches on his rebellion against the norm and rejoices at rising up alongside his crew.
Hellblind release debut single 'Hitched' taken from upcoming EP 'A Plague On All Your Houses'
Hellblind, the exciting new project from long-term collaborators Mark Clayden (Pitchshifter) and Paul Fletcher (Romeo Must Die, This Is Menace), have today released their debut single 'Hitched', taken from upcoming debut EP 'A Plague On All Your Houses' due for release March 23rd 2022 on Revenger Records Via Cargo.
GEORGE COSBY SHARES THE NEW TRACK 'MAN ON A ROAD'
George Cosby's recent releases, the EP 'We Stand Alone' and his previous single 'Lonely Heartbeats', have seen the audio auteur's suave, stylish pop enamour growing tastemaker support. Greeted by wide-ranging airplay (a Radio 2 playlist plus spins at BBC Introducing and Radio 5), his romantic, widescreen songwriting has also earned support on key Apple Music playlists including New in Pop, New Music Daily and Today's Easy Hits. He also reached new audiences whenBBC1 used his song 'She Got It Bad' in their daily update of the latest medals awarded in the Winter Olympics.
The Reklaws Team Up with Superstar Jake Owen for New Single "11 Beers," Available Everywhere Now
Genre-bending duo, The Reklaws, announce their all-new single "11 Beers" feat. nine-time No. 1, multi-PLATINUM entertainer and Big Loud Recording artist Jake Owen available everywhere today. Known for bringing a 'time of your life' party to every stage they step onto, the brother / sister duo comprised of Jenna and Stuart Walker, have turned this hopeful love song into Country's next party anthem.
DUO CRUSH CLUB RELEASE "TAKING BACK MY LIFE" VIA SHAKEHIPS' NEVER WORRY RECORDS
Live shows have seen Le Chev and TC Milan captivate audiences with their boundless energetic stage presence, including a 2021 Pride performance at LA Coliseum. Their collaborations include "O Retha" with LP Giobbi on D4D4NCE/Defected, a feature with Purple Disco Machine and remixes for SOFI TUKKER, Sigrid, Kim Petras & Jake Shears.
MEGAN THEE STALLION AND DUA LIPA UNITE TO RELEASE HOT GIRL ANTHEM "SWEETEST PIE"
"Sweetest Pie" is a super delicious, sexy track that celebrates women being thee prize, whatever that means to them. The single is released alongside its music video, directed by Dave Meyers and produced by Freenjoy. "Sweetest Pie" is the first teaser from Megan's forthcoming album.
Theodore shares, new album 'The Voyage' – rel 11.03.22
On March 11th, 2022, Theodore, the alternative-electro artist and producer hailing from Athens, shares his fourth studio album via United We Fly Records. Lead single 'Transcendence Of Man' is released the same day and lands with a dreamy animated music video directed by Babis Alexiadis and illustrated by Konstantina Kyratzidou. The six-track album also features previous releases 'Voyage', 'Frame Of Reference', 'Man And His Tools' and three brand new tracks.
Märvel Release Music Video for New Single "Great Man"
High energy garage rock trio Märvel have released their new single "Great Man". The new track is the fifth and final single leading up to the band's ninth studio album 'Graces Came With Malice', which will see an April 22, 2022 release as part of Märvel's 20th anniversary. Fans can watch the music video for "Great Man" below.
MEGAN THEE STALLION AND DUA LIPA UNITE TO RELEASE 2022's BIGGEST HOT GIRL ANTHEM AND MUSIC VIDEO "SWEETEST PIE"
Today, Megan also guest stars on the latest episode of the Dua Lipa: At Your Service podcast, a sweeping companion piece to the Service95 newsletter which Megan is also featured in this week. Dua and Megan discuss how their new track came to be, along with their activism, how Megan uses her platform to promote the protection of black women, the need for female artists to support one another, and the importance of upending and dismantling the misogyny still rampant in hip-hop and the music industry – all while being the ultimate Hot Girl.