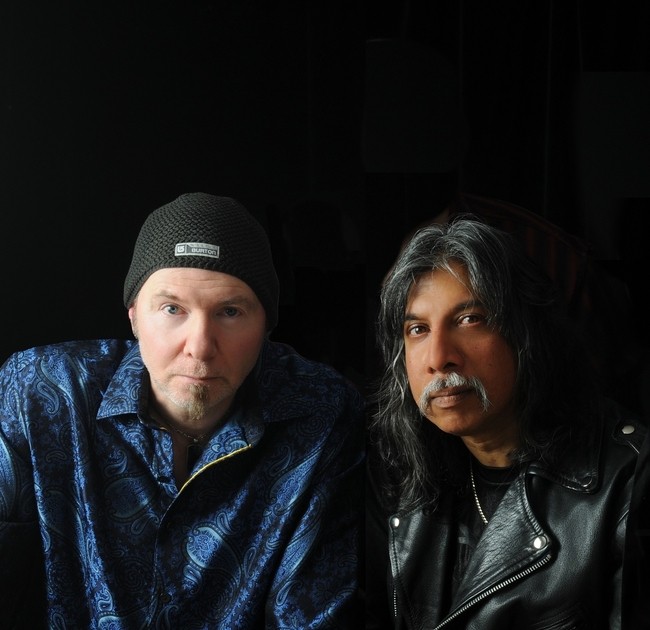 Gravelle & Perinbam taps into rock's very soul with their urgent yet thoughtful takes on that classic sound. Percussion hits like a force of nature, and the guitars are stellar. The group truly listens to each other playing off each other's strengths. Vocals are mixed prominently front and center of the entire rest of the thing. From there everything else follows. Layer upon layer enters into the mix yet they do keep the whole of the experience quite beguiling. Stylistically rooted very much in the past, they offer critical updates to many of these classic works.
"Black Veil of Silence" proves to be the most intense of the works, with a sheer mass that feels righteous. Done with the greatest amount of care, they let the sounds soar up into the sky with an arena-filling sort of sound. A mantra-like quality takes hold of "Suspended Animation". The tension of the sound builds and builds until it feels like it is about to fully explode. Doubling down on the energy when they burst forth with color it feels life-affirming. Jerky rhythms anchor the whole of "Private Life" for the song has a power to it, one that features a degree of victory to it. A great intensity to "Mouse In a Maze" propels the song forward representing a strange hope of sorts.
With an exquisite level of care and deep knowledge of the historical precedents they are following, Gravelle & Perinbam chart their own course through the sonic universe.