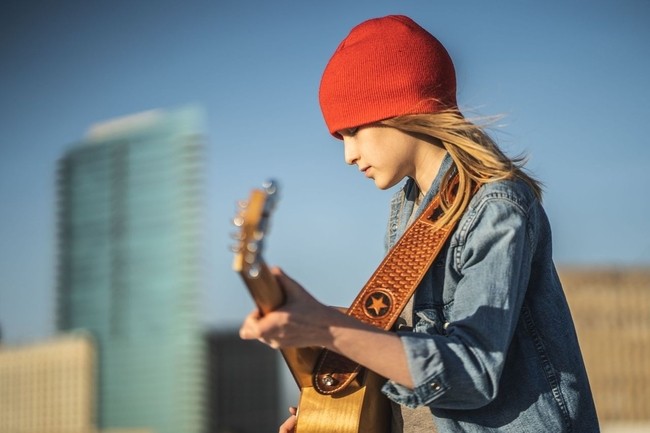 Fourteen-year-old Americana/folk singer-songwriter/guitarist Jack Barksdale sat down recently with @skopemag to talk about his fantastic new album, "Death of a Hummingbird" (out now).
@skopemag: Hi, Jack! Tell us about your new album.
Jack: With the exception of "Isn't it Crazy," all of the songs on this album were written during the pandemic. These songs are a collection of ideas, thoughts, and stories that I hope open people's minds to new perspectives and issues.
@skopemag: Your song, "Before the Devil Knows," is amazing. What is the story behind it?
Jack: I wrote "Before the Devil Knows" with Guthrie Kennard. He's played bass and opened for some of the greatest blues legends of his time. He's been influenced by their songwriting and takes inspiration from blues history. This song has different sayings and references to folklore, myths, and history, much like a traditional blues song. Guthrie says that a traditional blues player told him to play his own blues, and that's what Guthrie has done ever since. We didn't have to worry about being someone or something else; we just played our blues and had a good time doing it.
@skopemag: A quote from you in your bio said the songs on this album are "some of my first attempts to understand the world." What have you come to understand?
Jack: The biggest thing I've come to understand in all fields is that I'm never going to understand it all.
@skopemag: How would you describe your music? Biggest influences?
Jack: The genre is Americana-folk. It has the Americana singer-songwriter side of the spectrum, while still leaving emphasis on traditional blues, country, and folk roots music. My biggest influences are: Townes Van Zandt, because his link between poetry and songwriting is unbreakable and unmatched; Leonard Cohen, because his writing never fails to crack open your mind with a crowbar; John Prine, because his complex simplicity hits you right in the chest and knocks you to the ground; and Tom Waits, because his adventurous and revolutionary music is so refreshing and reminds me that it's fine to be experimental with my music and sound.