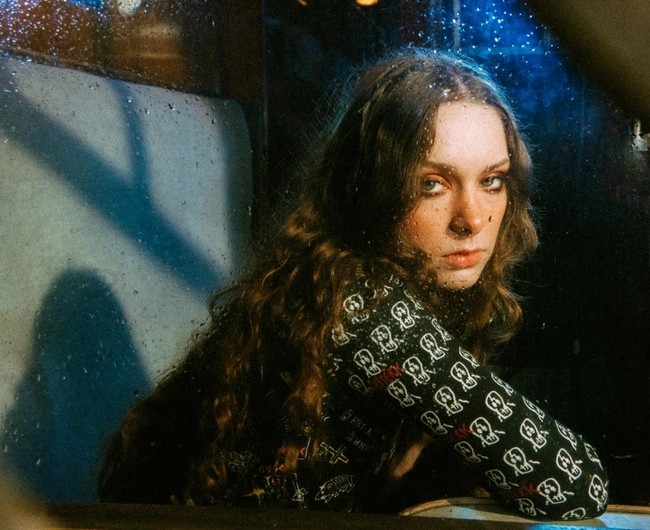 @skopemag news – thursday – march 10, 2022 @ 3 pm est
@skopemag HQ – http://smarturl.it/skope
Adri Ray Shares New Single "For You"
US recording artist Adri Ray has returned with her new single, "For You", a stunning ballad that leaves a huge impression on the first listen. Hailing from Southern California, Adri has been dazzling audiences with a series of well-received releases since arriving on the scene in 2018, and the rising artist looks set to keep her momentum going with this latest release, which is lifted from her forthcoming EP, Spinnin.
Alt Rockers Search & Seizure share music video for "Island"
Hannah Schneider releases cinematic ambient pop gem 'Mirror Sphere'
With a minimalist and sensitive tone, Hannah Schneider's new single Mirror Sphere tells a monumental story about the beginning of life. Mirror Sphere returns to the amoeba's path from sea to land in an organic, ambient pop song. The single is the second single from Hannah Schneider's upcoming album Ocean Letters.
Pillow Queens Share "No Good Woman"
This song is one which is very narrative based, though not in a linear way. It's written more from the perspective of someone looking upon the scenarios of those around them," explains singer Pam Connolly. "It tries to convey a perpetual hopelessness of debt and striving for an ideal that can never be achieved. It's pretty much a song about Sisyphus."
Chin Injeti Drops First Single of 2022 "YUH"
In the music industry, Chin has had a decorated career songwriting and producing with/for many household names. Chin spent years creating, touring and performing all over North America with the likes of The Fugees, The Roots, Jamiroquai, A Tribe Called Quest, De La Soul and so many more. During that time, Chin perfected his craft, working behind the board. He then teamed up with DJ Khalil, with whom he made music with and for the likes of Dr Dre, Eminem, Drake, Pink, Aloe Blacc, The Clipse, Lecrae, K'Naan and so many other artists. During this time, Chin received multiple awards including three Grammys and two JUNO Awards.
Watch: GRAMMY Nominee Jesse Royal Presents "Dirty Money" feat. Stonebwoy
One of reggae's most prominent voices Jesse Royal reveals a brand new video today for "Dirty Money," from his 2022 Grammy-nominated sophomore album Royal. The Jamaican luminary is also back on the road to perform his hits from the acclaimed LP for the first time.
Introducing shapeshifter pop artist: Boychik; Ben Levi Ross' debut single & video "Dust After Rest" is out now
Today, composer, actor and vocalist Ben Levi Ross, makes their musical debut as Boychik with new single, "Dust After Rest," whose delicate, introspective vocals build around stirring string arrangements. PAPER Magazine, who premiered the track and video, wrote "Like with all queer expression — complex and expansive — the visual identity surrounding Boychik is just as important as the music itself." Along with the single, Boychik has released a captivating visual, where they rid themselves of gender constraints and embrace their individuality, out now.
THREADS OF FATE Stream New Album The Cold Embrace Of The Light At Metal Underground
Symphonic metal band THREADS OF FATE are now streaming their album The Cold Embrace of The Light over at Metal Underground. The album is set to be released tomorrow via Layered Reality Productions.
TIGRA & SPNCR share official video for "Can't Walk Away" || Out Today on PIAS
Today, the exciting collaborative duo TIGRA & SPNCR drop their official video for "Can't Walk Away," on [PIAS] Recordings. The track, taken from the recently released Roots EP, saw high praise from the likes of BBC Radio 6 Music (Lauren Laverne, Mark Radcliffe + Stuart Marconie) and several others. TIGRA & SPNCR's world-centric, dance-music sound ruminates powerfully in "Can't Walk Away," a slice of contemporary, soul-pop ear candy that serves as a friendly reminder that life is meant to be fun-– so get up and dance.
BLVCKBOW Release New Single "PYRAMIDS"
Hawaiian duo BLVCKBOW have released their brand new single "PYRAMIDS", premiering now on Guitar Girl Magazine. The track is inspired by the formation of the pair and fuses an island feel with an alternative rock flair.
Holly Humberstone Debuts Poignant New Music Video For Single "London Is Lonely"
Today, BRITS Rising Star and NME "Best Mixtape" Award winner Holly Humberstone has debuted a brand new music video for "London Is Lonely," her poignant latest single and first new music since the release of her acclaimed sophomore EP, The Walls Are Way Too Thin last fall. Capturing the darkness of the city Holly now calls home, the UK's most exciting alt-pop star gives a stunning, lucid performance in an abandoned London Underground station, portraying the themes of isolation and disconnect.