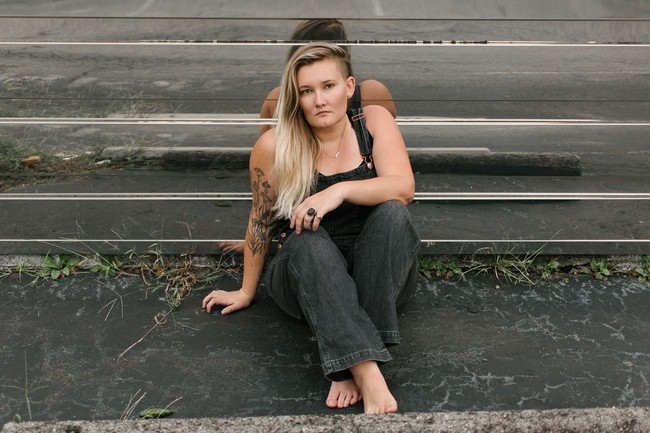 Indie rock/pop-folk singer-songwriter Ivy Ryann sat down recently with @skopemag to talk about her spectacular new album, "A Nonaggressive Extreme Violation of Boundaries" (out now).
@skopemag: Hi, Ivy! Tell us about your new album.
Ivy: This album is special to me, and I'm excited for it to go out and have a life of its own. The songs range from things I wrote when I was a teenager to some more recent things I've written. I see a lot of history in this record.
@skopemag: Your song, "Eternity," is amazing. What is it about?
Ivy: Thank you. "Eternity" is the most personal song on the album. I was going through intense feelings toward a family member, and I sat down with my guitar and wrote "Eternity" like a letter I wanted to send them. I was so desperate for affection but was also hurt and angry. I sat on my living room floor, weeping over my guitar. The lyrics are gut-wrenching, but I kept the tune light and cheery. If you didn't pay attention to the lyrics, you might not even know how sad of a song it is.
@skopemag: You deal with heavy topics in your music — religion, family, mental illness. Is writing therapeutic for you?
Ivy: Absolutely. I articulate things so much better through melody and lyrics than just talking it over with someone. Music is the most effective way for me to completely process heavy topics.
@skopemag: How would you describe your music? Who are your biggest influences?
Ivy: I would describe my music as indie rock singer-songwriter. Nobody can really decide what or who I sound like, and I'm glad I'm not reminding everyone of the same artist.
Brandi Carlile is my biggest influence as an artist and a person. Julien Baker and Lucy Dacus have also heavily influenced me lyrically. I always admired how, when they had something to say, they just said it without needing permission from societal norms. As a queer woman in the music industry and having grown up deeply religious, these women influenced me in more than a few ways.