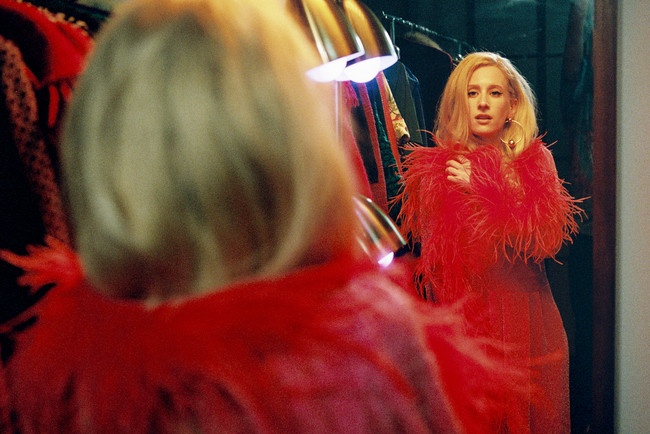 @skopemag news – wednesday – march 9, 2022 @ 10 am est
@skopemag HQ – http://smarturl.it/skope
CHRISTIAN DEATH Shares Official Music Video for New Single, "Beautiful"
Gothic death rock pioneers CHRISTIAN DEATH are now sharing the official music video for the brand new single, "Beautiful," which is taken from their upcoming full-length, 'Evil Becomes Rule.'
Tone Youth return with come-up anthem 'Morse Code' feat. luminary Mick Jenkins.
Australian hip-hop collective Tone Youth aren't short of accolades. Laneway Festival, BIGSOUND & Groovin' The Moo appearances, triple j Unearthed feature artist & 'One To Watch' in 2018 are all honors held by individual members. However as a trio, they've been brewing their own sound for a while. With 'Morse Code' the collective unite & return, pulling inspiration from Kendrick Lamar, Saba, J. Cole & Dreamville in their latest take on come-ups, hustle and the grind that's placed them as an artist ready to erupt into the Australian hip-hop landscape.
COMA HOLE Release "Old Climb" On All Streaming Platforms
In the run up to their debut EP, COMA HOLE have released their single "Old Climb" on all streaming platforms.
Paul Andrews' recent track "Borrowed Time"
Paul was born and raised in Maryland and, in the 1990s, moved to New York City, where he became a card-carrying member of the dance music community, remixing and re-producing songs for many artists, including Robyn, Kristine W, Gloria Estefan, and Dolly Parton.
MultiPlatinum Artist // Marian Hill // New Single
Before the pandemic Sam and Jeremy had gotten so exhausted and jaded that for a moment they felt like they might walk away. Then the world ended. And for the first time in eight years they were apart. In those lost months they remembered how much Marian Hill meant to them, and meant to all their fans over the years. How the connection they found through their music was literally magic. And they knew they needed to finish this record.
Music Submission: Souza
Under My Feet combines shoegaze verses with full throttle choruses and demonstrates both the subtlety and power that Souza can so easily intertwine between. The lyrics provide a fresh view on the excitement and emotions of what relationships can bring from the beginning to the end. Written over lockdown in a unique way to us, pieced together bit by bit through sharing segments from our own homes the track came together in a way we've not written before.
Automatic announce new album "Excess" and share lead single "New Beginning" | International touring announced with Parquet Courts, Tame Impala + Primavera Sound, Wide Awake Festival
Automatic – the trio of Izzy Glaudini (synths, lead vocals), Lola Dompé (drums, vocals) and Halle Saxon (bass) – is back with their second album, Excess. which is set for release on June 24th via Stones Throw. The band are also sharing its lead single "New Beginning".
Blues Traveler Announces 35th Anniversary Tour!
On the heels of their successful, Grammy®-nominated album Travelers Blue's (Round Hill Records), Blues Traveler has announced that they will be celebrating the band's 35th anniversary with an exclusive Spring tour that kicks off Friday, March 18 in Chattanooga, TN. Tickets for the "Blues Traveler 35th Anniversary Tour" go on sale Friday, March 4 and can be purchased.
ZHEANI RELEASES NEW SINGLE + MUSIC VIDEO, DESIGNER SADNESS
Following the release of her hugely successful single, 'Napalm' – which came out towards the end of January and has already amassed over 555k streams worldwide – the electrifying Zheani returns with new single, 'Designer Sadness'. Out via Dirty Hit, it is the Australian-based artist's latest track to be released from her upcoming EP, 'I Hate People On The Internet', and is yet another example of Zheani's abilities as a multidisciplinary artist and musician.