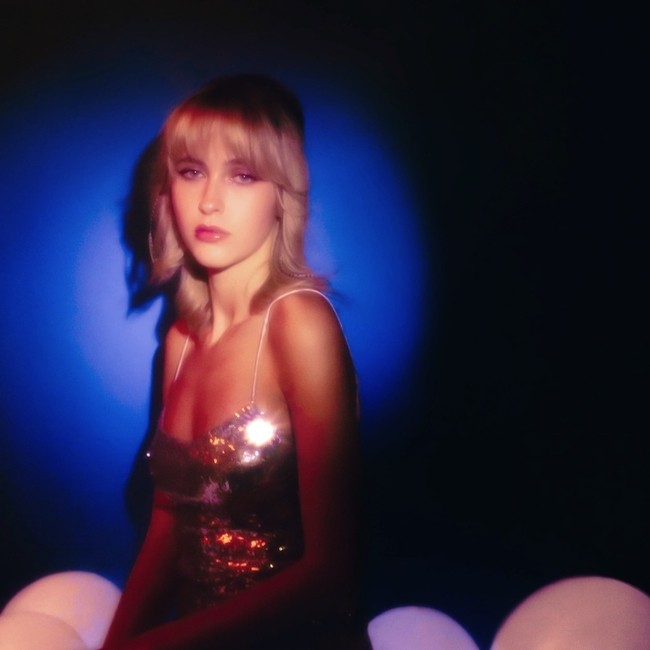 @skopemag news – wednesday – march 9, 2022 @ 12 pm est
@skopemag HQ – http://smarturl.it/skope
MR WA7T RELEASES NEW SINGLE "SLEEPING LIKE A STAR"
Following the release of debut single "Home", MR WA7T returns today with "Sleeping Like A Star" the latest single taken from his forthcoming album the second single from his debut album No Thread Leads Back to the Heart, out April 27th 2022.
The new single is a brooding ballad that sees MR WA7T's beautiful lyrics and soothing vocals take centre stage as he juxtaposes gentle acoustic guitar riffs with swirling, euphoric electric guitar solos as he laments "if you're sleeping like a star, at least I know just where you are."
Surreal & Intense Indie Dream Pop EP
Indie, dream pop artist Ryan Wright creates songs that don't make sense on paper—ethereal, otherworldly and at times unsettling, underscoring how surreal and disconnected from reality the experience of transitioning into adulthood can be. Born in the suburbs of Northern Virginia in 2002, she began writing songs and performing live alongside her singer/songwriter dad at the age of 11. By the time she was a teenager, she was working in the studio and on stage alongside some of her biggest musical influences.
John Carroll Kirby shares new single "Dawn Of New Day" (ft. Laraaji) + announces new album "Dance Ancestral" | Out 8th April via Stones Throw
For his new LP, John Carroll Kirby "wanted to do something more electronic than previous albums." He invited Canadian artist Yu Su to join him on production duties for Dance Ancestral, an album which loosely follows the narrative of a day unfolding. As the day mirrors the course of a life, so the album reflects on patterns and routines – what Kirby calls "the innate steps we take in life. When I say dance, I don't mean an actual dance, I mean a choreography where we're repeating these things that people have repeated forever." For inspiration, he looked to an array of ideas and philosophies, including paganism, Mayan religion, bacchanalia, pseudoscience and New Age philosophy.
tobi lou releases new single & video 'Hopeless Romantic' ahead of 'Non-Perishable' mixtape release
When asked about "Hopeless Romantic," tobi lou explains: "I'm weaving a stream-of-thought story together. You realize you will always long for the idea of what you think love is. You're constantly yearning for a feeling you only got a taste of. You know it exists, so you can't get it out of your head." On the track, synths weave around pulsating 808s as his staccato flow smokes everything in its path, culminating on a punchy hook.
"We Rock" DIO Cover Unleashed For International Women's Day
Women Rock – a projected devised by journalist and YouTuber Belgian Jasper, returns for its second incarnation to celebrate International Women's Day 2022. The project celebrates women in Metal and aims to inspire men and women of all ages and backgrounds by discussing issues, sharing advice, and celebrating experiences.
Following their 'ONE PIECE' theme tune, Japanese rock band I Don't Like Mondays. release new single 'Sora no Aosa ni Miserarete', along with lyric video!
'Sora no Aosa ni Miserarete' is a pure coming-of-age love song that is perfectly suited to the onset of spring. The song is centered on the kinetic rock sound it inherits from 'ONE PIECE' theme tune 'PAINT', and it poetically spotlights an innocent young man's pure heart among the arrival of spring and the budding seeds of love. Another highlight is a chanted choral section in the middle that symbolizes the band's hope that the day will come soon when the live music industry recovers to full health, and we can all sing together once more. Check out the song along with the lyric video below.
ME REX announce brand new EP Plesiosaur
"Jupiter Pluvius flood me with all good shit / Give me ecstatic fits of dance amid the catatonic monoliths / He's one of the pantheon / F*cks like a champion / And when the sun comes back out everything will be different" sings principal songwriter Myles McCabe on new EP Plesiosaur's lead single Jupiter Pluvius, bringing the painting of the same name by Joseph Gandy to life, out today.
Reminder: Matt Irie Band Drop Latest Single "Run To"
The Matt Irie Band is back with another feel-good single, "Run To". "Run To" combines sweet-sounding vocal harmonies with mellow, yet rocking guitar sounds and an overall relaxed vibe to fit perfectly into any playlist and match any mood. The groove and vibe that the Matt Irie Band brings to the table is undeniable; the band matches this carefree aura with a meaningful lyrical value which ultimately creates a well balanced track for listeners to not only hear, but understand.
Freewheeling post-rock 7-piece FOR BREAKFAST announce new EP 'Trapped In The Big Room', release new single "Heavy Horse Museum"
Emerging in their current form in 2019 in North London after a string of line-up changes, For Breakfast pull together seven musicians from varying musical backgrounds, bolting together elements of dream pop, post-rock, jazz, noise rock and psychedelia together to form an aural experience like no other.
Veteran Rocker MK (Mike Kremastoules) Delivers 'Run' Video & Single News
'Run' powers along with its driving stadium rock grooves – providing the back drop for MK's melodic hook lines and themes and for his solo outbreaks to take more adventurous twists that turns. Sonically tipping it's hat to heavyweights such as Joe Satriani, Steve Vai, Slash and Gary Moore, this new instalment from MK is taken from his forthcoming album 'Calling'. A collection of instrumental tracks exploring his adoration for guitar playing whilst projecting a fusion of styles from a wide musical spectrum. As a stalwart of the British music scene (formerly earning his stripes as lead guitarist with 80's NWOBHM outfit Ded Ringer), MK's music oozes maturity in sounds, techniques and compositional qualities.
MALADY share new single 'Round The Bend' | out March 9th via NICE SWAN RECORDS
Concocting quite the reputation in the capital and beyond with their captivating live shows, the London quartet are only two singles in but have already carved their place amongst the emerging indie elite, with widespread praise across the press landscape (Stereogum, NME, So Young, DIY, Dork, Clash, Gigwise) and multiple spins on the BBC Radio 1/BBC 6 Music airwaves.
Wallis Bird – "The Power of a Word" (March 4th) from 7th studio album HANDS
On the video, Wallis explains: "Through hands, body language and silent expression, this video for 'The Power Of A Word' articulates the song's intention – the depth of communication. How our contact goes far beyond what is verbal, physical or visual. With a nod to the tactile, caressing beauty of Caravaggio and curiosity of Bresson, mixed with the timelessness of Greek statues and playful modernity, Joseph Wright and I, along with Tracey Kelliher my partner celebrated the private intensity and exposed nuance of humankind."
Skope video submission: Benny Okoto, "Ever Told" Ghanaian-American rapper's new single
LAYLA TUCKER'S "MISERY AND GIN" PAYS TRIBUTE TO HER HERO AND FRIEND, MERLE HAGGARD
Today, emerging country artist Layla Tucker, CMT Music's NEXT UP NOW Artist of the Month for March, premieres the video for her striking cover of Merle Haggard's classic ballad, "Misery and Gin." Produced by country music veteran Keith Thomas, "Misery and Gin" showcases the rising 22-year-old singer-songwriter's exquisite vocal ability and remarkable interpretation skills. Indeed, as the daughter of legendary country music icon Tanya Tucker and renowned songwriter Jerry Lasseter, Layla's connection to Merle Haggard is a deeply personal one. The country music giant was a close family friend who inspired Layla to work hard, find her voice and blaze her own musical trail.
Tomberlin shares new single and video for "tap" | "i don't know who needs to hear this…" LP out April 29th on Saddle Creek | Announces UK & Irish dates
"It was January 2021, my first pandemic winter in New York, when I wrote this song," says Sarah Beth Tomberlin. "I was investigating the things that help in connecting me to myself. I was taking a lot of big 10, sometimes 14 mile walks through the city trying to find my center, while also trying to get ideas and inspiration flowing. It was quite a lonely, uninspiring time and lots of disconnection, so on my walks I tended to observe parts of city life that people were lacking in or sometimes risking for connection. This song shifts through scenes of what does connect and disconnect me from myself. It's funny because I think releasing music to be consumed by the public does both very strongly for me."
Izis "La Enfermera de la Salsa" lanza videoclip de su nuevo sencillo "Por Tanto"
Izis "La Enfermera de la Salsa" acaba de lanzar el videoclip de su nuevo sencillo titulado "Por Tanto".
Este fonograma es una composición de Warren Rodriguez y cuenta con excelentes arreglos musicales de la mano del destacado pianista y cantante boricua Carlos García.
JESSICA WILDE drops sensational 'Heads In The Roses' visual!
London's Jessica Wilde is proving one of the UK's hottest new talents right now, with a string of sizzling singles that have lit up BBC Radio 1, BBC 6 Music and gained serious press praise from the likes of Complex, Clash, The Independent and many more. Her eager Instagram following has also been expanding rapidly and lapping up Wilde's regular 'PxSSY PWR' playlists and IG Live series, with which she showcases her favourite female artists as her comedic alter-ego; 'Ya gurl Charlene'.