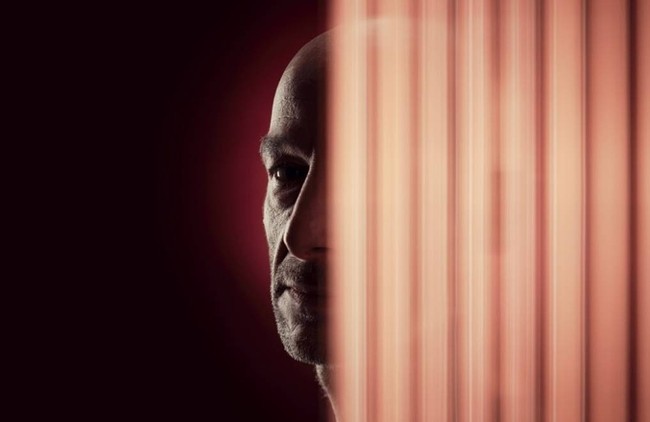 @skopemag news – monday – march 6, 2022 @ 10 am est
@skopemag HQ – http://smarturl.it/skope
Russian Invasion Forces Ukrainian Pop Star "Popyola" Into Exile…
If you're a Ukrainian that has just experienced the horrific terrorist invasion by Russia, you either stay and fight or you're forced to flee to another country, and for a new pop star it's no different! As of March 7th, Popolya has tragically been missing in exile for almost 2 weeks along with one million other Ukrainian refugees, fighting temperatures below zero degrees in their horrific nightmare. "OMG, this is insanity!" Said in horror by Popolya's producer; Brett Duncan of Mega Cake Records, Inc. (MCR) "The last corresponded I had with her was on the album's original release date Feb 23rd, and coincidentally, this was the day I asked Popolya if she had any concerns of war with Russian troops at their border" (she replied) "Everything is safe here and I do believe that nothing will happen at all because we all are tired of this war which has been lasting for 8 years already."
ALLEHACKBAR Release 'In Your Face' Music Video, New Single Out Today
German heavy rock band, ALLEHACKBAR, have released a music video for 'In Your Face', it's the title track taken from their forthcoming album out April 4th, 2022.
Alt. Rock Band EUPHEMIA RISE Drop New Lyric Video "Matthew 16:26"
"The lyrics are about the strong bond between two people who are in the same boat living on the wild side. The title refers to the bible verse: "For what will it profit a man if he gains the whole world and forfeits his soul? Or what shall a man give in return for his soul?" but the reference is more sarcastic than dramatic, as expressed in the flippant final phrase 'What is the price of a soul like mine?'. The title is in a way also a tribute to Matthew Bellamy, as the song was composed using piano arpeggios that were inspired by Muse. "
VANIR: lyric video for new single "Black Clad" out now
The day to release the new VANIR album draws nearer and the Viking-inspired melodic death metal band presents yet another digital single from the record. "Black Clad" is the chosen one, and it comes as a tribute to the most important pillar of the metal scene: the fans.
"The new album "Sagas" has been written and recorded during the pandemic", the band comments. ""Black Clad" was written as both a tribute to the Norse god of poetry Brage, but also as a tribute to fans of metal. The fans that support the scene and who will be the backbone of the live metal scene post-pandemic. Hail Brage! Hail Metal!"
Primes release new alternative rock track 'Talk Too Much'!
About 'Talk Too Much', Primes say: "This track is energetic, bright, punchy and sits perfectly with the rest of the tracks on the EP. The song's lyrics are focused on a couple having a late night relationship talk after having a few drinks. One of them can't be bothered having a chat and the other 'Talk(s)Too Much.'"
Music Submission: Middle Child
Middle Child took 2017 by storm with his future bass releases "Awaken," "Miracle," "Bliss" and "Mercy". One single was even signed to Disco Fries label, Liftoff Recordings. With strong support from EDM Sauce, Your EDM, ThisSongslaps, thatDROP, edmjoy, and many others, his music took off on SoundCloud/YouTube reaching 100's of thousands of new listeners from around the globe. 'YOU' was signed to Chroma Records/SONY and Middle Child was named one of "EDM Sauce's Top Artists To Watch" in 2018
Timoléon le Jardinier | First EP "Zombi" available now!
Between Charles Manson and Claude François, Ed Sheeran's evil double, Thibauld Labey, alias Timoléon le Jardinier, plays a sensitive and colorful pop in the blue sky of which dark clouds hover with the flavor of the end of the world.
By day Timoléon cultivates his songs, by night, he has nightmares. Singer-songwriter in the English-speaking pop-psych-neo-retro-folk group Trumpets of Consciousness, Thibauld Labey plays hooky solo and in French with this new project, where, like Captain Nemo, he operates the levers and controls for mysterious purposes and obscure reasons.
Pit Pony return with new single 'Black Tar', and announce they've signed with Clue Records
With a rawness that owes influence to the North East coast they call home, Pit Pony are a caustic, fuzz-rock five-piece from Tyneside, who today share new single 'Black Tar' which is their first new music since 2020. They also announce that they have signed to Leeds label Clue Records, home to Bored At My Grandma's House, YOWL, The Wedding Present, and more.
FLOX teases seventh album with thought provoking nu-reggae jam 'Smoke Grass'
As his seventh album the 'Square' is wide open: old school rhythms or techno-like approaches, vintage dub or futuristic take offs, thick sound basses and melodies, scraped to the bone…