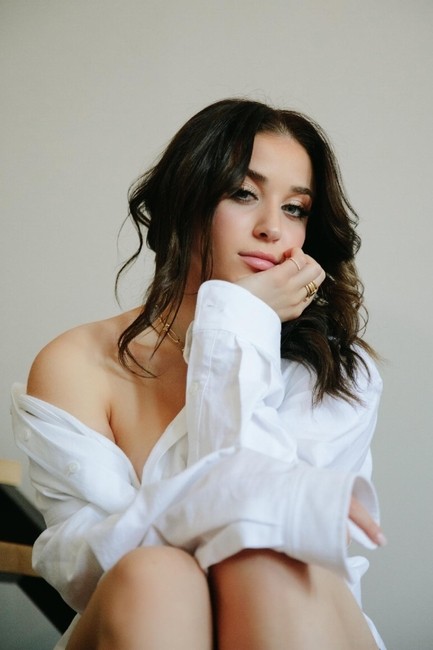 @skopemag news – friday – march 4, 2022 @ 11 am est
@skopemag HQ – http://smarturl.it/skope
PLACEBO share new single 'Happy Birthday In The Sky' | New album 'Never Let Me Go' due 25 March 2022
Placebo are today sharing a brand-new single, 'Happy Birthday In The Sky'. It is the final single that will be released ahead of the band's highly-anticipated new album Never Let Me Go, which is due March 25th.
ALBIN LEE MELDAUSHARES THE NEW SINGLE 'FORGET ABOUT US' – LISTEN HERE
A sumptuous mix of classic songcraft, ardent emotions and Albin's suave, soulful vocal gift, 'Forget About Us' finds the singer-songwriter coming to terms with a break-up. Capturing the timeless feel of the Laurel Canyon scene within the context of the contemporary music landscape, its folk-pop style also has a cinematic majesty as strings sweep in to complement his rich, spirited voice. 'Forget About Us' was co-written/produced by Albin with Grammy Award-winning producer Jonathan Quarmby (Lewis Capaldi, James Arthur).
New Release! Ellen Arthur Blyth Unveils Cinematic Pop Track 'Nine'
The track was recorded as part of her upcoming debut album 'Nine' in Hell Fire Studios, Dublin and produced by Alex Borwick, head engineer at the famed Grouse Lodge studios in Ireland.
Kieran Hemming drops stirring new single 'Take A Little Bit'
Tapping into his infectious, lofi-infused blend of pop, dance and electronica, 'Take A Little Bit' centres around melodic hooks, warm analog bass, deep kick drums and a catchy vocal refrain – a combination that creates a movingly organic dance sound. It's the first single release from a series of three tracks from the Northampton-born artist on Soundplate Records, with the following two tracks due out in the coming weeks.
Lonond Alt-Pop Artist Bonze Releases 'Self' – 04.03.22
The Blinders release new single 'Fight For It'
The Blinders have released their brand new single 'Fight For It', which premiered last night on Steve Lamacq's BBC 6Music show. It is the first song to be taken from their upcoming EP Electric Kool-Aid (Part II) out May 13th.
'Fight For It' is a dreamy psychedelic anthem, with a swirling synth hum and wah-wah guitars. The song has been created to battle life's daily trials and tribulations and comes armed with a powerful chorus to combat them head on.
OUT NOW : Zofia Alaya // COLD – ambient and haunting indie-pop <3 x
Zofia Alaya is a London based dream-pop singer and songwriter, eager to inspire others with her music. The bubbly and authentic artist creates music that is transparent which expresses real emotions, as well as a sense of mystery. Zofia's ethereal and dreamy pop music is inspired fundamentally by cultural development within the hippie movement within the 1970's. Alaya creates modernised psychedelia within her music, through her thorough passion of spiritualism and folklore.
New late-night R&B from collective GRAMN. ft BAELY
The first release from their upcoming new EP, the track's addition of rising R&B prospect BAELY gives us a combination of talents that hits with the glossy performance of a late-night classic: soft R&B soundscapes guided by a soaring vocal pairing and Aux's witty lyricism taking the track to an epic duet crescendo.
KETY FUSCO creates nightmares with new soundtrack 'Music To Make A Dream Come True'
K-Hill – Peanut Butter Whiskey [Video]
A Vibe, A Mood, A Conversation amongst brothers at the card table after clocking out for the week. "Peanut Butter Whiskey" the latest video by Raleigh NC Artist, Writer, DJ, Producer K-Hill [aka scored by Achilles Hill] introducing Chant and V8ga. This Achilles Hill produced single "Peanut Butter Whiskey" was filmed and directed by Rashaad McNeil for RM Photograpy Support.
fantom unveils his debut single "Illuminati"
Today (March 4th 2022), pop newcomer fantom released his very first single "Illuminati" – released via his own label FantomOfThePopera. After working on his music for over a year, the song is his first introduction to the music industry and immediately showcases his unique approach towards pop music.
Talking about his catchy debut, fantom says: "I wrote 'Illuminati' when I started to like someone and didn't dare to ask that person out for a drink. I'm a very confident person but not when it comes to love, so I tried to regain that confidence by writing this song. 'Illuminati' is about wanting to be so powerful that you can become someone's obsession or have their interest. And musically? It's a real bop you won't be able to resist."
Christie Reeves
Hailing from the West Midlands, Christie is the epitome of talent currently rising the ranks in the United Kingdom. She is a vocal force to be reckoned with, and her vocal range immediately captures the attention. A coming-of-age experience is also depicted in her lyrics, as she reflects on prior experiences in which the desire to please others resulted in the erasure of one's true personality.
Introducing Charlotte Sands and new single 'Lost' – the emo pop singer who's worked with Taking Back Sunday and Underoath, plus toured with Yungblud
Alt queen Charlotte Sands continues her prolific year with the release of her new anthem 'Lost'. The track comes hot on the heels of her new EP Love and Other Lies, which has received praise in the US from the likes of SPIN, AltPress, Paper Mag, Allure, and music fans across the globe. She has also recently released her collab with melodic metalcore heroes Underoath on 'Hallelujah', and with Warped Tour legends Adam Lazarra (Taking Back Sunday) and The Maine on 'Loved You a Little', which currently sits in the Top 30 on US Alternative Radio.
JODY AND THE JERMS – Release Electrifying Second Album: 'Flicker' – Out Today
Released via their own JATJ records imprint, 'Flicker' arrives less than 18 months after the surprise hit of their 2020 debut 'Deeper'.
Much championed by the late Janice Long, Jody & The Jerms' return has already received praise from When The Horn Blows who effused the band's ability to "execute perfectly nostalgic and cheerful jangle pop", whereas Oxfordshire Music Scene also lauded the new album as: "all exquisite… breathtaking stuff".
LÉON Releases Third Studio Album 'Circles'
LÉON, who has been described by Consequence of Sound by having "a knack for crafting tracks that feel like they're falling into a daydream," has been a powerhouse in the indie world since her debut self-titled album in 2019. Now, with the release of Circles, LÉON is leaning even further into her profound and powerful artistry while continuing to solidify herself as one of pop's most introspective storytellers.
Introducing: Rachel Grae with new single "How To Be Alone"
Though Rachel Grae is a relatively new artist to the world, her quick-witted charm, powerhouse vocals, and songwriting seem all too relatable and familiar. Equal parts singer-songwriter and vocalist, she's a self-taught ambitious old soul and oddball. Rachel's affable presence paired with a strong sense of self-awareness have a way of tapping into the psychological, cerebral, and emotional that resonates strongly with her listeners. She returns with her new single, "How To Be Alone," via Boom.Records.
Caroline Spence's "Clean Getaway" Navigates Nuanced Emotional Terrain of Adulthood; New album 'True North' out 4/29
Self-reflection can be uncomfortable, but the insight and clarity that comes from it can spark tremendous creativity. Though singer-songwriter Caroline Spence typically spends much of her time on the road – a lifestyle that doesn't allow for much self-reflection – the lockdown provided her with an unexpected gift of time that ultimately enabled her to create the 12 new songs that make up her forthcoming album, True North, scheduled for release on April 29. The album is now available for pre-order.
Pop and R&B artist ELENA is full of hope in new single 'Dreaming' [4th March]
Emerging UK artist ELENA is releasing her debut EP, Enough Love, which was written over during the height of the covid-19 pandemic, but it's important to note that it's not a "covid album", instead this EP is about enjoying life. She walks the line between fun, lighthearted and a little sad, because that's what being human is all about.
BABYTRON DROPS NEW PROJECT 'MEGATRON' + VIDEO
Fast-rising rapper BabyTron has released a new project Megatron via The Hip Hop Lab / EMPIRE. One of the most prolific artists to come out of Detroit in recent years Megatron comes just five months after his break-out project Bin Reaper 2 that garnered acclaim from the likes of The New York Times, Rolling Stone, Pitchfork, Stereogum, XXL, and many more. Megatron takes another leap in lyrical prowess and hilarity along with an even more experimental ear for interesting and challenging beats. The project features DaBoii, GlockBoyz Teejaee and GTB Daidoe with production from Helluva, Mark Anthony, Danny G and Machu.