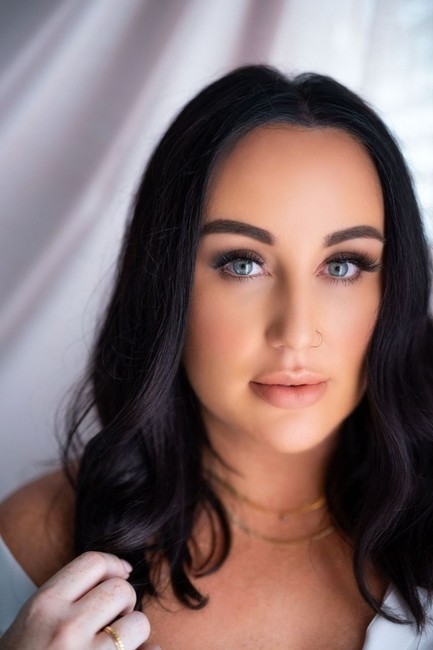 @skopemag news – friday – march 4, 2022 @ 12 pm est
@skopemag HQ – http://smarturl.it/skope
Candy Crush Addiction by Starfire Rainbow Jellybean
Out Today: Wallis Bird – "The Power of a Word" from 7th studio album HANDS
Irish born and Berlin based, Wallis Bird has released six albums since 2007, for which she's won two Meteor Awards, Ireland's annual music prize – mostly recently for Best Female Artist – and a prestigious 2017 German 'Music Autoren Preis' (Music Author Prize), not to mention two further nominations for the Choice Music Prize, Ireland's equivalent to Britain's Mercury Prize. In addition, she's racked up over a thousand shows during the past decade, earning a reputation worldwide for her legendarily passionate, energetic and good-humoured concerts. Wallis has also previously found a champion in American artists Amanda Palmer, and the Irish Times once noted that Bird's irrepressible trademark energy on stage could "kickstart an entire economy".
Since their debut in 2018, JUNG have surpassed 115 million global streams
JUNG, consisting of brothers Tom and Henrik Ljungqvist, have returned with their sophomore album, Cause In The End You Know That Everybody Dies. The album includes a lead single of the same name, featuring eminent Swedish artist LOVA. With this release, JUNG have evolved their natural flair for crafting music, as atmospheric production and intoxicating vocals come together in perfect unison.
Luna Li shares Duality LP feat. beabadoobee, Jay Som, Dreamer Isioma
Luna's universe is hyper lush and inclusive by design. The project of Hannah Bussiere Kim, Luni Li is a blend of indie rock and psych; where experimental neoclassical morphs into pristine pop. Her sound is that of an everyday symphony, crafted from the perspective of the female gaze. When the pandemic started, she started self-recording instrumental interludes as a radical form of care. By letting others into spontaneous moments of creation, she made her process transparent and communal.
Hear King Von's 'What It Means To Be King,' a Posthumous Album
Telling crazy stories with a breathless intensity and a vivid attention to detail, King Von made a major impact in the rap game and in his native O'Block during his too-brief time in the spotlight. Adding a new chapter to the late artist's career, King Von's estate partners with Only The Family and EMPIRE to release What It Means To Be King, a testament to Von's continuing legacy. A labor of love that compiles unheard music from the artist's oeuvre, What It Means To Be King is packed with the ferocious bars and gripping narratives that earned him a huge fanbase, but also hints at some of the directions he might have taken if he had more time. The album features contributions from many of the people who knew Von best, including regular producer and collaborator Chopsquad DJ, his "twin" Lil Durk, and fellow O'Block natives like Boss Top and DqFrmDaO, along with street rap heroes like like 21 Savage, Moneybagg Yo, G Herbo, and more, making plain the level of respect Von commanded in the rap game at large.
J Nicolás Gets Transparent in New Single, "Dark Days"
Folk singer-songwriter J Nicolás has just released his latest single, "Dark Days." Nicolás looks back into his personal history and the trauma that endures through the different types of his past relationships. Often, people connect with one another deeply by sharing similar experiences. "I got the idea for the song after reflecting on past and current relationships and the catharsis that can result in connecting with someone through suffering," Nicolás explains. "Trauma bonding is considered unhealthy by many, but I believe there can be beauty and healing in it."
ANNA SHOEMAKER RELEASES DEBUT ALBUM, 'EVERYTHING IS FINE (I'M ONLY ON FIRE)'
Everything is Fine (I'm Only on Fire) captures the complexities of young adulthood. It's an exhilarating display of innovative sounds, killer pop hooks and razor-sharp lyricism. Throughout, Anna wades through the emotional territory of growing up, reflecting on love, loss, toxicity, heartbreak and mental health. Ultimately, the album is a portrait of Anna coming into her over the past few years, as both a musician and as a young woman.
POUTYFACE RELEASES NEW SINGLE "CHERRY PICKING"
20-year-old singer-songwriter poutyface returns today with a new single, "Cherry Picking," via Island Records. The alt-pop, angsty track depicts the push & pull of turbulent relationships while featuring anthemic vocals and distorted guitar riffs. "Cherry Picking" is an ode to 2000's pop punk in the best, most refreshing way.
BLUEBUCKSCLAN — "SEE THE DIFFERENCE" — Out Now
Tm & Remy unleash gritty new single 'WACK!' making it clear confidence isn't anything they're lacking on this rap track
After spending the past 10 months refining their sound and working with producers from all around the globe, teenage alt-rap duo Tm & Remy have made a triumphant comeback with explosive new single 'WACK!'. The drill-infused track has been a fan-favourite since its live debut last summer at the world renowned music venue the Camden Assembly. Produced by frequent collaborator and friend 6sezen, the hard-hitting track sees the duo exude confidence as they call out their haters
Dagolouis ft Rocki presentan "Antes de Partir"
Es una canción con fuerza y calma a la vez, donde se ve reflejado el miedo y la inseguridad que a veces surge al alejarse de la persona que uno ama. La producción a cargo de Agus y Juano de Estudios Amarriki da como resultado un trabajo claro, y con muy buen sonido; aportando el color femenino a la canción aparece Rocksi haciendo colchones vocales y coros que suman una hermosa armonía al trabajo final.
ABISHA Rediscovers The Notion Of Home In New UK Garage Single "Home To You" – OUT TODAY
London artist ABISHA beckons us into a new era of her music with her latest single and music video "Home To You," out today. Soaring over an effervescent soundscape, "Home To You" displays pronounced evolution of ABISHA's style as she fuels us with buoyant introspection that bristles with warmth and longing. As her first release of 2022, the track stands on a new height of her creativity where she strides into a bolder and richer territory of UK garage.
Hear Experimental Black Metal Duo Snøgg's Single-Song Concept Album 'Dan, ko je Vrag vzel šalo'
The ever-evolving Slovenian black metal entity Snøgg has released their conceptual album, Dan, ko je Vrag vzel šalo, today (04 March 2022) on CD (digital release took place on 01 March 2022). The plot of the album derives from the first Slovenian-language novel, Deseti brat (English: The Tenth Brother) by Josip Jurčič.
A Crime Called… Release A New Video For "Back'n'Forth"
Italian alternative rock act A Crime Called… has revealed a new video for the single "Back'n'Forth". Their frontman Andrea Verdi says: "Strong emotions and close bonds leave indelible marks in our life. We move away and rejoin people by making physical and mental journeys at high speed. Often these races are nothing more than running away from ourselves and our mistakes and then find ourselves and start over. This is 'Back'n'Forth'".
MITCHELL TENPENNY ANOUNCES NEW MUSIC: THE LOW LIGHT SESSIONS EP, APRIL 15
Mitchell wrote or co-wrote all eight songs on The Low Light Sessions. The collection is from Mitchell's vault of music that he's held close for years. The tracks are meaningful, heavy on the songwriting, and memories, adding range and new perspectives to his catalog. The project is a reflection of who he was several years ago with the track sequencing in timeline order to where he is now. Many of the songs were penned nearly four years ago, with the exception of the devotional, "The Way You Are," written for his now-fiancé, Meghan Patrick.
Mitchell Tenpenny Goes Back to the Vaults and Unearths Some Gems on New EP
Singer-Songwriter Alannah McCready Releases New Single, "Can I Call" – Out Now
After garnering strong support for her most recent single, "Something Like That," singer-songwriter Alannah McCready has now released a new single titled "Can I Call." The song tells the story of a long-distance relationship; a couple is living on two separate coasts, one of them is chasing their dreams and working to create a better life for them both. The song describes the multitude of feelings accompanying such a situation, including being in love, experiencing loneliness, and having hope for the future.
The Regrettes Will Release "Further Joy," Their Third Studio Album, On April 8th Via Warner Records
The Regrettes also share their music video for "That's What Makes Me Love You," directed by Claire Marie Vogel and Olivia Eberstadt. "I was in a dark anxious place and realized that I was becoming very critical of my partner." Night reveals about the new song from their forthcoming album, "I got out of that place by realizing, 'I love this person for exactly who they are and nothing needs to change about who they are or who I am to make each other happy. The song came from me flipping the narrative to 'That's not why I should be scared. That's why I love you.'"
KESHI IS ON A WINNING STREAK IN "GET IT" SINGLE & MUSIC VIDEO
After the release of GABRIEL, keshi will embark on his first headlining tour. The "HELL / HEAVEN" tour hosts dates in Europe and North America this upcoming Spring 2022 with stops in London, Paris, Berlin, New York, Los Angeles, and many more cities before finishing his tour in his hometown of Houston, Texas. Due to overwhelming demand during pre-sale, several venues have been upgraded to larger rooms and several cities added a second date before the tour sold out entirely. This marks a monumental moment for keshi as it shows his global reach and loyal fanbase.