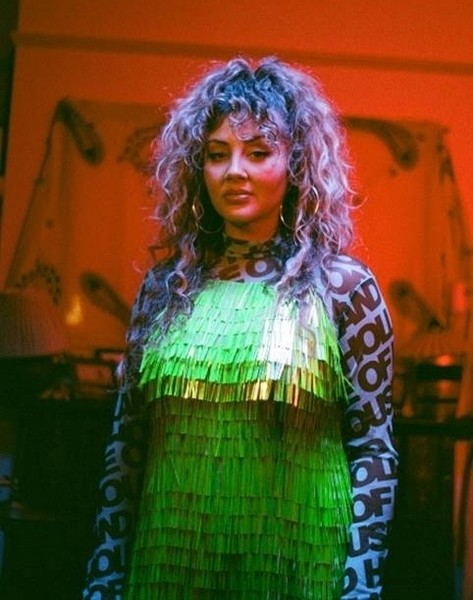 @skopemag news – monday – february 28, 2022 @ 10 am est
@skopemag HQ – http://smarturl.it/skope
French metal/melo-death/thrash crossover trio Haundead unveiled new music video "Survive"
About 3 months after the official release of its brand new full-length album 'Freedom Won't Save Our Souls', French metal/melo-death/thrash crossover trio Haundead just premiered another music video, illustrating the song "Survive" on YouTube.
Lil Obeah From Transylvania Is a Complex Journey That Refreshes Your Sonic Universe
Throughout his career, Lil Obeah was never shy about his awestruck devotion to dub music. "What is the need for future generations? Maybe a document of their past to be able to predict the future? The album Lil Obeah from Transylvania tries to do exactly that with dub music, global sounds/ world music, and plunderphonic sampling, all under one sound: duppy dub".
Jaguero, featuring members of Slander, Regarde, La Fortuna share debut single Mild Safari
A new punk rock band from old acquaintances is born in Italy. Formed by members of Slander, Regarde and La Fortuna, JAGUERO debuts with the first single "Mild Safari", which anticipates the band's first EP, produced by Maurizio Baggio at La Distilleria in Bassano del Grappa, out in April on all digital platforms via Epidemic Records
JESSICA WILDE teases highly anticipated debut album with 'Heads In The Roses'!
Jessica Wilde is back with her best single to date 'Heads In The Roses', as she announces the release of her highly anticipated debut album 'Sober, Wasted, Wasted, Sober' for an 11th March release.
With acclaim from BBC Radio 1's Jack Saunders, 6 Music's Tom Ravenscroft, Jamz Supernova and Nemone, The Independent, Clash, SBTV, Complex and many more, Jessica is proving to be one of London's most exciting new talents right now!
'Heads in The Roses' is a dark and meaningful song about the escapism of drug mis-use represented in a gorgeous bass loaded resplendent soulful production.
Brother Leo Returns with "Hello Life" via Universal Music Group – from debut album "PoP Poetry [pt.1]"
The album introduces star-studded collaborations with the likes of Neiked, Fat Boy Slim, Björn Yttling (Peter Bjorn and John), Fred Gibson (Fred again…),London Community Gospel Choir and Steve Mac (Chvrches, Ed Sheeran).
The focus track for part one of the album, "Hello Life", describes in many ways the journey that Brother Leo's been on for the last few years, both personally and as an artist and songwriter.
UK rap artist Wohdee has just dropped the video for her drill track 'WAUWW'
Skope Magazine submission // California-based Nigerian crooner unveils self-directed 'For The Money' music video
The video was directed by Fii3rd himself and filmed across three different continents, chronicling what the California-based crooner and his team have been up to while putting together his newly released 'Son Of Imo' album over the past few years.
LANDON LLOYD MILLER – Reveals Official Video For: "Bluebonnet" | Debut Solo Album – Out This Friday
As LANDON LLOYD MILLER readies the release of his debut solo album: 'Light Shines Through' this Friday (4 March 2022, via the Twin Mesa label), the Texan singer-songwriter is pleased to share an elegant new video for featured highlight: "Bluebonnet".