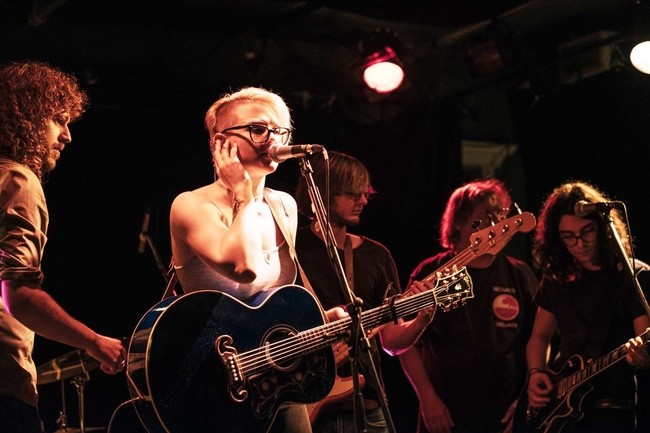 Wave 21 give off pretty cerebral folk-rock vibes throughout their last record Brace Yourself, but if you think this is just another pastoral indie record in a sea of similar selections to debut in the past couple of years, you don't know much about this talented band at all. In Brace Yourself's lead single, "Way Far Back," Wave 21 flirt with countrified alternative rock themes that borrow slightly from the American model and retro British pop rhythm in equal measure, and truing to define the majestic melodies that come forth with simplistic terminology just isn't possible. 
INSTAGRAM: https://www.instagram.com/wave21/?hl=en
The relationship between the lead vocal and the beat in this track is significantly tighter than it is other provocative listens on the parent album, such as "Dreams" and "My Latest Song For You," the latter of which brings to mind Carrie Akre's time in Hammerbox sans the Seattle grunge undertow of the harmonies. This is a band that likes to use swing to make a point even grander, but even in a song like "Way Far Back," they're rejecting the indulgences that have become an unfortunate hallmark of their peers on either side of the Canadian border in the past five years or so. 
https://open.spotify.com/album/4O6clqmso8zzu9vdwPSizb
If you haven't already listened to Brace Yourself and specifically "Way Far Back," now is definitely the time to discover what they and Wave 21 have to offer; as for those who have already given it a shot, this single demands a second listen this coming spring. Although I was already a fan of Wave 21's sound, I think the shelf life of this material is already proving them to have a lot more consistent a substance to their music than almost anyone else in their scene does at the moment, and in time, I see this group being ready to compete in the big leagues. 
Gwen Waggoner