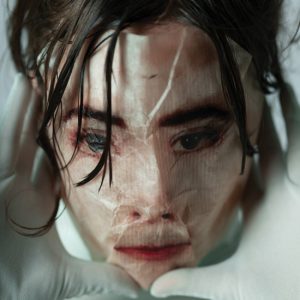 @skopemag news – wednesday – february 23, 2022 @ 12 pm est
@skopemag HQ – http://smarturl.it/skope
Eva Sita's New Single "Joon" is a Beautiful Blend of Sounds from Many Cultures
Born in West Africa from an Ivorian mother and a French father. Eva Sita became a war refugee while moving to Paris at only 10 years old. A few years later, against all odds, she became the first Ivorian woman in history to graduate from Berklee College of Music.
Planeswalker – "Oath of the Gatewatch" (ft. Brittney Slayes, Heather Michele and R.A. Voltaire)
Nairobi artist Coco Em shares 'Land (Black)' ft. Sisian Kasiva – a protest against power structures and supremacy
Hailed by Okay Africa as 'the hardest hustling DJ', today [23rd February 2022], Kenyan DJ and producer Coco Em announces her debut EP, Kilumi, due for release on InFiné on 21st April 2022, and shares powerful new single 'Land (Black)'. Initially called 'Land First' but changed after featuring artist Sisian Kasiva misheard the words 'Black first, Black first' in the refrain, the single is a potent lyrical statement of protest against structures of power and supremacy. Combining spoken word, droning bass and driving percussion, the track hums with heat, energy and tension.
BEAU DIAKO SHARES THE NEW SINGLE 'SETTLE DOWN' FEATURING RAD MUSEUM
Beau Diako's recent singles have marked him out as a distinctive rising talent. The young artist possesses a rare portfolio of skills: he's an intriguing producer with an eclectic take on songwriting as well as a warm organic tone as a guitarist. Best of all, he's an exemplary collaborator, as demonstrated by recent work with Bas, Etta Bond, Tobi Tunis and emawk.
Kindsight share new single 'Hi Life' and announce UK tour dates
Last month, Danish indie-rock band Kindsight announced their debut album Swedish Punk is set to be released on March 25th via Rama Lama Records. Today they unleash 'Hi Life', the third and final single to be shared ahead of the album's release. To celebrate the release, the band will be heading out on tour this Spring, including their first ever UK dates. Details below.
Hackney future-pop duo 0171 return with expansive ASMR-inspired double-single "Burnout" / "The Basics Are Coming Back"
Hackney, London based pop production duo 0171 (aka Joe Bedell-Brill and Georgie Hoare) return today with news of their new EP 'Welcome Back To My Channel' and share two new tracks from the EP "Burnout" and "The Basics Are Coming Back"
Sunflower Thieves 'Lichtenberg Figures' – dream folk duo from Leeds with latest stunning track + video out today
The track takes its name from the branch-like scars or patterns which form after either the human body or the ground are struck by lightning. Like their previous two singles from their upcoming EP ('Sirens' and 'I Don't Know Why'), 'Lichtenberg Figures' is a track warmly wrapped in personal experience and authenticity as the duo address finding strength and life-changing experiences from moments of adversity and vulnerability.
Kee Avil shares new video and two more tracks from Constellation debut Crease, out 3/11/22
It may not be easy to categorize Kee Avil, but it's certainly easy to fall under her trance. This music is all at once familiar and yet entirely its own –– focused, hypnotic, and somehow almost tactile. Think of Grouper's gentle breezes reprocessed through Jhonn Balance's frantic visions; or the cool of early PJ Harvey in a kind of ferocious late period Scott Walker fever dream.
Today we are seeking immediate coverage of this video release and dual single, and of course the Crease record announcement and the videos for "saf" and "See, my shadow."
SPIRIT OF THE BEEHIVE DROP NEW VIDEO + TOUR STARTS NEXT WEEK
Released April 9th ENTERTAINMENT, DEATH was the first album in the band's catalog to be entirely self-recorded and produced giving a wider periphery and deeper scope into their intricate pop genius. The resulting release saw widespread critical acclaim earning the highly coveted Pitchfork Best New Music tag and further praise from The New York Times, Fader, AV Club, Stereogum, Uproxx, Needle Drop, among others.
XIL Release "Speedemons" Lyric Video
Texas thrashers XIL have released a lyric video for their song "Speedemons" mere days after putting it out on all digital platforms. The song is from their upcoming album Rip & Tear which is out on February 25th via Confused Records.
CARMODY addresses grief in reverse on new single "Yosef", co-produced by Avi Barath (Berwyn, Priya Ragu, Pa Salieu)
Carmody releases her new single "Yosef" lifted from her much anticipated debut album Imperfect Constellations, out 6th July via Young Poet. "Yosef", co-produced by Avi Barath (Berwyn, Priya Ragu, Pa Salieu) and Calum Duncan (Alaskalaska, Rachel Chinouriri, Jones) arrives today alongside the release of 'Constellation B' – 3 thematically linked songs that focus on "loss and learning to accept a new world without the person you love in it". 'Constellation B' is the second of 4 separate 'constellations' which will all come together on 6th July to form the full Imperfect Constellations album.
Black Pines release enchating-powerhouse of Rock 'Fire & Stone' (FFO Royal Blood, Elbow, Nothing But Theives)
Black Pines introduces their latest single, "Fire and Stone" – an upbeat, liberating anthem about living for yourself and no one else. Infused with rhythmic guitar, enchanting power-house vocals, and melodic synths the new single is set to be released February 11th.
PYRE FYRE Reveal New Song "Rinky Dink City"
New Jersey based power trio PYRE FYRE are streaming their new song "Rinky Dink City" via Doomed & Stoned. The track has been released along with another new song "Slow Cookin".
The band comments:
"This song is about those little cities all over America. They might still have pay phones or arcade machines. Maybe not. Maybe the apartment won't shut the heat off. Maybe you can't find good takeout.."
BLESSING RELEASES NEW TRACK "boys like you"
Hailing from Houston, TX, 20-year-old Blessing is the youngest of five siblings and through most of her life, she never felt like she fit in and eventually fell in love with the freedom you have in creating music, especially songwriting. Through unfiltered lyricism, Blessing sets out to craft pop music with underlying R&B influences that dive into love, ambition, obstacles, and heartbreak – songs that map the innocent, messy, volatile growing pains of a teenager.
Melodic post-hardcore band So Much Hope, Buried. share new single and video "Slave"
Today, Pennsylvania-based band So Much Hope, Buried. have shared their new single "Slave" off their forthcoming EP, Sentiment, set for release on March 11th. "Slave" brings classic post-hardcore chaos into a track about people tending to conform to society's structures and teachings on how we have to live. The song is one of the vocal standouts of the EP as Bart James' spoken word-esque screams shine amongst a frantic blend of drums and piano. The video for the song showcases a captivating performance from the young band, strewn through moments of darkness and flashing lights. You can watch the video for "Slave" here now and pre-order Sentiment digitally on Bandcamp.
Watch ill peach's Official Video for "COMATOSE," from the Hardly Art Singles Series
You can now watch ill peach's "COMATOSE" the official video for the grit-pop duo's contribution to the Hardly Art Singles Series, out today on all DSPs. The visual was shot on location at various locales throughout East Los Angeles, and directed by Lucy Sandler.
Tirzah Shares Video For "Recipe" | US Tour Starts In May
Today, Tirzah is pleased to share the video for Colourgrade track "Recipe." Released last year, Colourgrade was written by Tirzah alongside her frequent collaborators Coby Sey and Mica Levi at a time when Tirzah was in the depths of promoting her debut album Devotion, after the birth of her first child and shortly before her second child was born. Tirzah explains: "They were never intended to be poems or songs about my daughter, or thoughts and feelings about being a mum" but those emotions unintentionally wove themselves into the music in all its complexity.