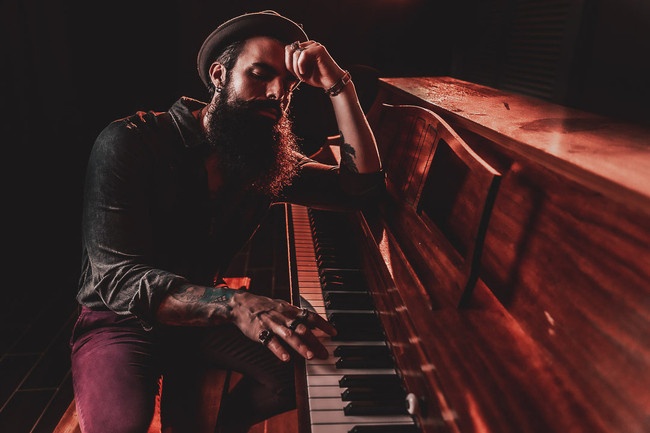 Noir's First Release Combines The Theatrics Of Vaudeville-Era Cabaret With Burlesque Blues And Jazz
Born from the ashes of past musical projects, the pandemic, and "a need to focus on a new endeavor in those dark times," according to Dark Cabaret Artist Paul Noir, comes his debut single "Odd Experiments." The much-anticipated song will be available starting February 22 on all DSPs along with the accompanying video at
A lesson in contrasts, "Odd Experiments" embodies a moody burlesque blues vibe, juxtaposed with whimsical lyrics and melodies. The track, which Noir wrote with co-writer and Producer/Engineer Nathan Elliott, is a nod to 19th and 20th century scientists who "were changing modern medicine and more," says Noir.
"Some creations were brilliant, and others monstrous. Their work was often misunderstood, but they knew these advancements could ultimately benefit humanity. We sometimes have the best intentions, and then lose ourselves somewhere along the way," said Noir.
"Odd Experiments" is the first in a collection of new material for the artist. Calling it a "a passion project and a testament to my endless imagination and insatiable thirst to create," Noir says he had been cultivating and building this collection of songs for years with Elliott; however it wasn't until the pandemic that they both had time to complete it.
"The pandemic turned out to be a blessing in disguise for us," Noir said. "Turning our focus to this project in those dark times gave it the push it needed to come to life."
To celebrate the release of the single, Noir has also unveiled an accompanying video that he directed with long-time friend "Super" Dave McFadden. "This video is really an artistic creation," says Noir. The friends shot it in a green screen room in Florida. "Dave built this amazing world of graphics and visuals to fit the track." It portrays multiple characters played by Noir that illuminate the period piece.
Noir is scheduled to drop his next single "Near But Far" with a video on March 22. He plans to release a song and video every month consistently to follow these singles.
To stay up-to-date with the latest news, visit https://artofpaulnoir.com or follow on socials at @artofpaulnoir.