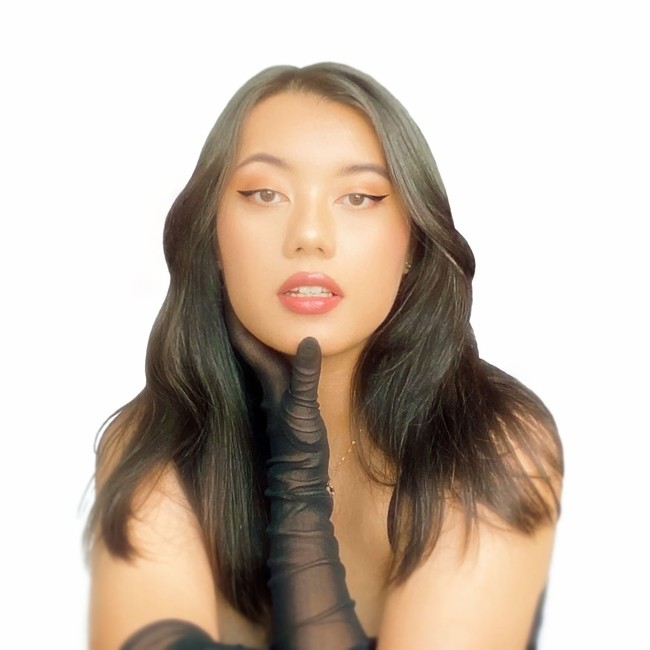 @skopemag news – tuesday – february 22, 2022 @ 12 pm est
@skopemag HQ – http://smarturl.it/skope
Bad Bible: Released Lyric Video for single A place Beyond Time
Bad Bible, alternative rock band from Ukraine, premiered their new single A place Beyond Time yesterday at ProStar. Described as a band for fans of The Birthday Massacre, The Hardkiss and Mushroomhead, Bad Bible are one of the bands bringing back that 90's-early 00's alternative rock sound with massive success.
BIANCA TAÑEGA'S NEW SINGLE, 'MORE OF A MAN', A DISCUSSION OF SELF-LOVE AND THE IDEA OF MASCULINITY
Following the success of her debut year, Filipino singer Bianca Tañega makes her 2022 comeback with a new R&B anthem, 'More of a Man'.
With this new song, Tañega challenges the idea of "manliness" while artistically promoting self-love and female empowerment, two common themes in a lot of her music. With 'More of a Man', listeners get an insight into a relationship that has her questioning her value in her partner's eyes. From this, she finds it in herself to hold him accountable, ultimately choosing herself in the process.
NESCY J Flaunts Unique Style on Debut Release 'Overdue'
The track flaunts an emotive vocal line that is seamlessly complimented with a gentle yet impactful beat. The ebb and flow of 'OVERDUE' reflects the internal battle that the story of the track tells.
Cardiff's XL LIFE Reveal Video For New Sports Positivity Anthem 'Just Do It'
William Poyer releases heartfelt new single 'Forgiven'
London-based Americana folk singer William Poyer has released his brand new single 'Forgiven', the title track of his forthcoming EP out March 8th via Spiritual Records.
'Forgiven' is a heartfelt song showcasing William's stunning songwriting and vocals. The song features rich acoustic guitar blending into electric blues licks, among soulful organ keys and vocal harmonies, delivering an earnest introduction to his new EP.
Proper. explore mixed heritage on new single 'Huerta'
Brooklyn trio Proper. today release a brand new single from their forthcoming freshly announced new album The Great American Novel. 'Huerta' exorcises lead singer Erik Garlington's relationship with his ancestry, exploring his Mexican heritage.
ØHENRY ANNOUNCES DEBUT ALBUM + SHARES NEW SINGLE "BELONG WITH ME"
Today Nigerian-American singer, songwriter, producer, and classically trained musician ØHENRY has announced his Boom.Records debut My Turn To Be King, slated for release March 25th. In celebration, the Los Angeles via Oakland multi-hyphenate shares his impassioned new single "Belong With Me". The track offers fans a glimpse of what to expect from the upcoming album—culminating with the pensive crooner contemplating his relationship after realizing they are growing apart and finds him professing his love all while apologizing for his past indiscretions.
Brian Eno-collaborator Tom Rogerson shares new single 'Chant'
Pianist and singer-songwriter Tom Rogerson today releases a new track from his forthcoming album; 'Chant' was borne out of a desire to express unexplored thoughts in a minimalist style.
OUT NOW // DDG ft Gunna 'Elon Musk'
On the track, a spacey 808-laden beat wobbles in between lithely plucked guitar. DDG leans into a slick and simmering flow before Gunna lands with his own unbreakable and undeniable bars. It all culminates on the viral-ready chant, "Like I'm Elon Musk." DDG is currently training to be the first rapper in space, stay tuned for launch date to be revealed soon.
Saudi Prog DUSK Releases New Single "Origin" ft. Brett Anspach (UltraViolent)
Saudi Arabia's DUSK is a one-man musical journey from the mind of Meshari Sangora. This past November, he presented his latest EP "To Where I Belong", a four-track recording of progressive instrumental modern metal featuring guests Madani Zakri and Abdulrahman Elghazali.
RICHY RICH X DON DINERO DEJAN CLARO QUE "TODO" LO QUE TIENEN, LO TRABAJARON, NADA REGALADO CON SU MAS RECIENTE TEMA Y VIDEO MUSICAL
Hoy, Richy Rich junto al pionero de Hip-Hop en Español, Don Dinero, lanzan el tema y video musical de "Todo". "Todo" habla de todos los sacrificios y el trabajo que cuesta para llegar a tener lo que tienen, y que nada fue regalado. Aparte de ser cantante, Richy Rich es productor y compositor que trabaja con el Rap, Hip-Hop y Trap Latino. Richy Rich es cubano-americano de la ciudad de Hialeah y se ha posicionado como uno de los artistas del genero con mas proyección internacional. Su música incorpora sus raíces cubanas fusionadas con sonidos de alrededor del mundo.
STARRAH RETURNS WITH "222"
ROZy Rocks Out "Drunk On Love" WATCH!
British-Asian queer creative SEEVA explores toxic love in "Twenty-Two"
In this thoughtful, heart-wrenching journey of a breakup taken from his upcoming EP, Seeva's painfully honest and retrospective lyrics reflect upon the intimate moments of a relationship and its subsequent break-down, as his airy vocals float on the breezy yet haunting acoustic-pop track.
Soul Singer Mychelle Reflects On Her 'Younger Self'
An introspective and sentimental slow burner, the song sees the artist singing to herself as a child over gentle acoustic guitar, before it blossoms with strings and harmonies. "Younger Self" arrives accompanied by an animated video, and is her first release since last year's debut EP, Closure.
J.J. Barrie: 'Who Told The Band To Pack' Official Video
'Who Told The Band To Pack' from J.J. Barrie is out now as a digital single through Angel Air [Cat No SJPCD649] and check out the amazing new video. This new track features on a forthcoming album entitled 'Remember'.
Mesmerizingly Haunting New Single
The Auxiliary is the musical alias of American songwriter and musician Russell Howard. As the only child of two accomplished classical musicians, Russell spent countless hours bearing witness to the symphonic and operatic cannons before he uttered his first words. It was this abundant yet compulsory musical environment that both delayed and ensured Russell's eventual embrace of popular music. After originally debuting as a solo acoustic artist, the songwriter began to feel the boundaries of the genre and the format limiting the direction of the music. Time alone on the road interacting only with promoters and fans for weeks at a time gave further motivation for Russell to make a change. Thus was born The Auxiliary. Shedding the dogmas of the acoustic songwriter, the new palette is a diverse and colorful one.
ex-Ought members Tim Darcy & Ben Stidworthy announce debut LP as Cola (Fire Talk)
Built around Stidworthy's agile bass playing and Cartwright's insistent shuffle, "So Excited" conjures a sense of constant motion from minimal building blocks. Meditative but dynamically structured, it was the song around which the beginnings of this new project initially coalesced, as Darcy explains: