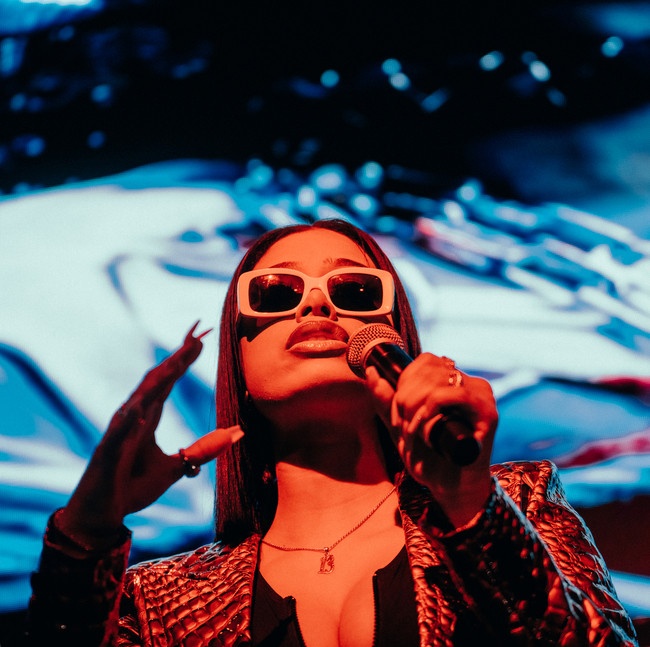 @skopemag news – tuesday – february 22, 2022 @ 10 am est
@skopemag HQ – http://smarturl.it/skope
Rockshots Records – Feel The "Revival" w/ HILLTOPS ARE FOR DREAMERS New Music Video + New Album "In Disbelief" Due Out March 25th
Hilltops Are For Dreamers will be releasing their debut album "In Disbelief" via Rockshots Records on March 25th. The album itself is a world of extremes and vastly different from the band's musical past. It blends influences from post-hardcore with acoustic blues melodies, progressive structuring, heavy riffing, a dash of black metal along with exploring electronic and cinematic paths. The record is meant to be a journey from a gloomy emotional state to a possible healing point through the process of realization. It is divided into three parts, Shadows, which is the dark unfolding of the path, Overturn, where the growing consciousness leads to the hope of a better self, and Awakening, which depicts a moment of revival and prospective remedy. For the album's mixing and mastering, they teamed up once again with Steve Lado at SL Studios.
DC The Don is a Fugitive and Victim in "Live From The Gutta!" Video
DC The Don explores his inner conflict on his new album My Own Worst Enemy, his split personalities personified by the sensitive, black-haired RAG3 KIDD and the demonic, red-haired DONNY. Telling a story about the violent conflict between DONNY and RAG3 KIDD, DC The Don plays both roles in the video for "Live From The Gutta!," the album's chaotic and anthemic introductory track.
BOMBER ALLEY (Feat. Members of Dee Snider's Solo Band) Releases New Cover of Def Leppard's "Lady Strange"!
THE HATE CLUB Introduces Fans to Futuristic METALverse with Surreal, 3D Animated Music Video, "Sleepwalker"! New EP, 'Uplugged,' Out 2/23/2022!
Dark Metal artist THE HATE CLUB ( Alex Poe) has revealed his unique interpretation of a metal heavy future with the release of a 3D, gaming themed music video for the most recent single, "Sleepwalker." Produced by 50 Stars Cinema, featuring characters produced by METASTAR, "Sleepwalker" is off of the artist's 10/6/2021 released PROLOGUE EP.
"We all create worlds in our heads. Welcome to mine. The idea was to put THC's character into the virtual environment and create an unconventional music video for the metal scene." – THE HATE CLUB
INTERESTING TIMES GANG: Everything Is Noise Premieres "Are We OK" Video; New EP From Electronic Solo Project Of Kowloon Walled City's Ian Miller Nears March Release
Ian Miller is the bassist for Kowloon Walled City, Less Art, Stangelight, and several other punk and metal bands. But INTERESTING TIMES GANG, the sobriquet for Miller's solo experimentations, is a radical departure from those projects. Are We OK is the follow-up to 2021's critically acclaimed Beats, Rhymes, No Life album, released in 2021 via Pax Aeternum. The new EP's five songs run the gamut from grimy hip-hop beats to chillwave to turn-of-the-millennium big beat.
NO TIN GODZ To Release New Album
Heavy rockers NO TIN GODZ will release their self-titled EP on April 8, 2022.
The trio are a powerhouse of groove rhythms, soaring melodies and distortion. From "I Walk Alone" to "Hell Yeah" their energy never falters. Forging a full sound drawing influences from traditional metal such as BLACK SABBATH, to the heavy of ROB ZOMBIE, and melodic style of GHOST, NO TIN GODZ deliver a heavy modern twist with a rock 'n' roll edge. The epic impact of the intro riff in "I Walk Alone" establishes the hard-hitting intensity NO TIN GODZ produce. Melodic commanding vocals and intricate guitar leads, along with rhythmic experimentation, show the clever manipulation of dynamics across the tracks which cultivate charismatic moods. "We Are Zombies" combines NO TIN GODZ energy with a darker atmosphere. While "Just Before Dawn" ventures into a greater focus of guitar riffs and licks, with a raw sentiment portrayed through the chorus.
NO TIN GODZ's unyielding spirit storms through the album. Exposing all sides of the human condition with great enthusiasm, the new EP is a model of pure, high voltage heavy metal.
508fr3sh – weight loss (shot by Drilla)
This Video is mainly about a city kid fighting drugs violence depression and hate the video was shot by Clout Drilla in the hood of Petersburg, Virginia.
Listen to Eve's Twin Lover's new single "Josie" via Glide Magazine
Stop Sending People To Kill Me is due later this year. ETL's Tim Flood had this to say about the track's origin: "I was watching a Steely Dan cover band with a friend, and after they did "Josie" he blurted out, "That's who I want – Josie, with her eyes on fire." I've had a hard time settling into romantic relationships, and started thinking, maybe I'm searching for a mythical woman (Josie), who doesn't exist."
SONG PREMIERE: On "Josie," Eve's Twin Lover Is Steely Dan Inspired, Yet Turns It DIY Indie
ARNE HEESCH: Debut Solo LP From Treedeon Guitarist, Demons Are Scared, Now Streaming At Veil Of Sound; Album Out Friday Through Exile On Mainstream
A foundational member of beloved '90s German noise rock outfit Ulme, and current/founding member of sludge/doom outfit Treedeon, Demons Are Scared is the first solo album by ARNE HEESCH, the record also featuring his Treedeon partner Yvonne Ducksworth. After two albums with Treedeon and a third one currently in the works, life changed for the two in 2020 and 2021; things went quieter, more focused, and private. So did these songs – dawning towards a new urgency, gaining a new life. The two reworked them and added two more – the intense "Treeprayer," which was written on the day of HEESCH's father's death, and "The Glowing," which especially deals with starting over again and the unconditional dedication to follow one's own paths. "The Glowing" is an older song which was released as the first track when Ulme reformed in 2005 after six years of hiatus and thus illustrates a new beginning as much as it has a historical reference attached to it.
Leedz Edutainment Keeps It True School With New Visual "Edutainment" FT. Ea$y Money, Termanology, Nickel Plated & The Arcitype
BULLET RIDE – Release Lyric Video For "Somewhere Else"
Bullet Ride's debut album At The Gates Of Hell, was released on January 21, 2022, via Music-Records. Today band released Official Lyric Video for "Somewhere Else".
TYGERS OF PAN TANG: NWOBHM legends reveal video for "A New Heartbeat"
Legendary NWOBHM band TYGERS OF PAN TANG release today the official video for the title track of their new EP, "A New Heartbeat". The video, directed by the band's drummer Craig Ellis, was made in Covid-19 pandemics time, with a working method and a concept reflecting exactly that.
EARTH – Black Sabbath Tribute USA Releases Video & Emotionally Creative Rendition of "Changes"
It was recorded while on the road on their last European "Lords of the Earth Tour" in September of 2021 somewhere between Dresden & Berlin, Germany. The song was produced by Christian F. Lawrence of Mindsnap Music and mastered by Nicky Bellmore. The video was shot and directed by known TV producer & videographer Jessica Spinelli.
Earth was hand picked and asked to open the official Sabbath movie premier The End for them in the North East playing an opening set to their movie!
TURBO LOVERS Get Ready To Blast Audiences With Video "Reasons That We Rhyme" Off New Album "Lettin' It Fly!"
Ohio's Turbo Lovers has already amassed a respectable discography since the early 2000s, including six LPs and placements on several compilations. They have recently released "Lettin' It Fly!" and have a video single "Reasons That We Rhyme" to entice fans.
LADY LONDON SOLIDIFIES ARTIST TO WATCH STATUS AT SOUNDS OF BRAZIL (SOB's) SOLD OUT SHOW
Rising Hip Hop superstar Lady London made her first live performance debut in front of a sold-out crowd at legendary event venue Sounds of Brazil (SOB's) on Saturday, February 19. The historic event for the "Artist to Watch for 2022," Billboard-coined artist opened with sounds and sonics provided by DJ Zoo and Hot 97's Miabelle, along with supporting guest performances from R&B singer Makaela and Harlem-born rapper Dub Aura.
Shane Owens' "Music Man" Breaks Top 40 on Music Row's CountryBreakout Radio Chart
"I'm so excited to be sitting at the number 34 spot on Music Row in Nashville. Thanks to country radio for all the support and playing Music Man!" shares Owens.
Nice Vice Makes Stunning Music Video Debut with Indie-rock Single, "Bloom"
Stop-Motion Bachelor Frog animated by St Arnaud
Following up the enormous acclaim he garnered for his brilliant 2019 debut album 'The Cost Of Living', Edmonton singer and songwriter St. Arnaud has now returned to announce the details behind his highly-anticipated follow-up LP 'Love And The Front Lawn', alongside the breezy new lead single 'Catching Flies' which channels an energy of Matty Healy from The 1975.
Pushed to work on his 'Stop-Motion' video producing, Ian from St Arnaud created this video in Lockdown 2020.
GREG C. BROWN – single "Building 7" from album "GCB".
EIGHT.FOLD.PATH Release Video For "Fear"
EIGHT.FOLD.PATH have released a video for their song "Fear" which is out today. Engaging with personal struggles of anxiety, the release champions the determination to not let fear win.
"I wrote "Fear" during a period of examining my own chronic anxiety. It can feel overwhelming, as if I'm being attacked, but I've realized my fear is created inside my own mind, and I can choose how I deal with it: keeping it inside to fester, or letting it go. I can feel the anxious emotions and still make the choice: I Will Not Fear."
PLANEPACKED Release New Single "Azure"
Out now – "Azure (Her Clarion Call)" is the first single from PLANEPACKED's upcoming album Transactinides due to release on April 8th, 2022.
Young Mommy // Clean Rap Movement // New Single
After working in public relations and marketing for 7 years, Young Mommy decided to put her education to use on growing her own brand and mission. Her music contains messages of girl power, mom empowerment and confidence, and has plenty of creative wordplay. Young Mommy is pioneering a clean rap movement and breaking stereotypes in the rap genre.
Ghosts Of Torrez release incredible third single 'The Wailing'!
'The Wailing' is accompanied by a Manga style video, "The Legend of Billy The Whale" (The Wailing/Whaling – who doesn't love a play on words), which depicts the desperation of a broken, Captain Ahab type figure, vengefully taking on the beast he holds responsible for the death of his loved ones.