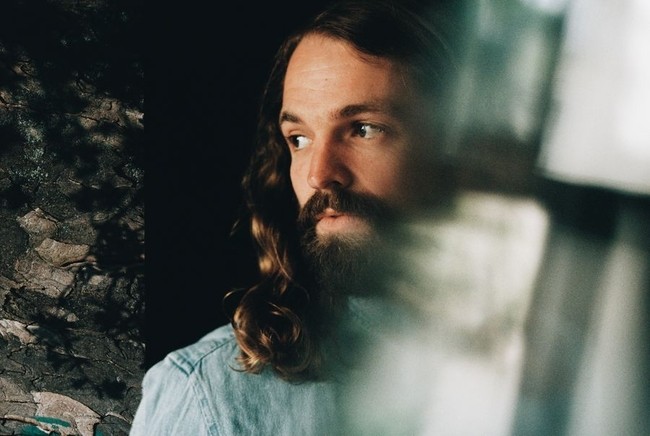 @skopemag news – monday – february 21, 2022 @ 12 pm est
@skopemag HQ – http://smarturl.it/skope
Australian DJ/Producer JTP Puts His Own Spin On The "Melbourne Sound"
Jacob "JTP" Perks has been blessed with the opportunity to live across majority of the major capitals along the east coast of Australia. This has given him plenty of time to explore and listen to new sounds and genres.
One sound in particular that has always stuck with him is Australia's own Melbourne Bounce & Minimal. Listening for the better part of 10 years, Jacob has been able to use this knowledge and experience to turn that into his own twist on the Melbourne Sound.
DESERT CLOUDS Release New Single
Heavy psychedelic rockers DESERT CLOUDS have released their song "Speed of Shadow" over at The Obelisk. The song is from their upcoming album Planexit which will be released on Mandrone Records March 25, 2022.
The band comments:
"Speed of Shadow"- lead single of the album – shows how a nameless man realizes that the environment, the planet and any circumstance cannot be the issue until you're part of them. He understands that running away from anything doesn't have any effect if you don't escape yourself first."
Desert Clouds Premiere "Speed of Shadow"; Planexit Due March 25
A GOOD ROGERING To Release New Album
Eclectic rock band A GOOD ROGERING will release their upcoming album Systematic Paralysis on April 22nd 2022 on all digital outlets. The band has pre-released the first two songs, "Face Value" and title track "Systematic Paralysis", along with corresponding music videos for each.
Hear Jasmine Thakral's New Single, "We're Not Kids Anymore"
East Sussex-based singer-songwriter Jasmine Thakral has recently released her 4th single, "We're Not Kids Anymore." "I wrote 'We're Not Kids Anymore' about drifting apart from my best friend and how I no longer felt valued by them," states British Indian Jasmine. "I was inspired sonically by artists such as Gracie Abrams, Clairo and Holly Humberstone.'We're Not Kids Anymore' is a dreamy indie pop song meant to be listened to when you're walking home late at night."
YNG Martyr drops heartfelt single 'Love Boy'
Valentine's day might be over, but YNG Martyr has plenty more love to share. Today, under Black 17 Media, the Canberra-based First Nations artist continues his exponential musical evolution with 'Love Boy', his most heartfelt release to date as he approaches 140 million catalogue streams.
Anomalie Teams Up With Grammy Nominated R&B Artist Masego On The Soulful New Single 'Memory Leaves'
Today, the dynamic Montreal-based electronic producer Nico Dupuis aka Anomalie, enlists Grammy-nominated saxophone player, singer, rapper, and DJ Masego to provide smooth vocals on his latest offering, the wistful new single "Memory Leaves." Cut from the same cloth, Anomalie and Masego create a 21st-century blend of jazzy electro-R&B backed by Dilla-inspired beats. Both artists have received acclaim over the years, leading to sold-out tours and life on the go. In "Memory Leaves," Masego's sullen lyrics touch on the bittersweet nature of this lifestyle and how their career sacrifices affect them on a personal level.
GÜNTHER is back – NEW SINGLE OUT NOW!
Since 2003, the global icon, artist and entertainer Günther has been conquering Europe, America and Asia, playing sold out shows in festivals, stadiums and clubs. With hits such as Ding Dong Song, Teeny Weeny, Touch Me, I'm no Justin Bieber and No Pantalones (to mention a few), Günther is an unstoppable force. His mission is to spread love and positivity, and most importantly, challenge the sexualization of society by taking control.
'Lucas Laufen shares hauntingly beautiful "I Don't Believe in Loss"
"I Don't Believe in Loss" is Lucas Laufen's inevitable question of morality put into song. Dealing with unprepared loss from personal experience forced him to confront the topic of life, which left him confused and scared.
HATE MOSS – Release new single "Eremita" || New Album: 'NaN' – out 20 May
The track is taken from the Italo-Brazilian industrial / post-punk duo's upcoming second album 'NaN', which is confirmed for release on 20th May 2022, via Stock-A Productions.
The follow-up to recent single "Fog", new single "Eremita" is a transportative ballad in 5/4, with downbeat and sensual fusions of lo-fi glitches and acoustic instrumentation that nod towards the classic trip-hop sound.
HOME COUNTIES release new video for "Village Spirit"
"The video is a loose and modern portrayal of the historic event the song is written about (the communal murder of a nobleman in nineteenth-century France). We wanted it to be a bit Hot Fuzz, with the comically over-stereotyped village characters played by the band members. The video was shot in Haddenham, Buckinghamshire, which is a very quaint best kept village sort of place – which gives the video a postcard portrayal of idyllic village life. Haddenham is also the inspiration for the EP artwork, which is based on a gordy painting in the village hall, so it felt fitting to set the video there. We had a lot of fun making this video and are chuffed with how it turned out – thanks to the amazing work of Taylor and Harry. It was a pleasure working with these guys."