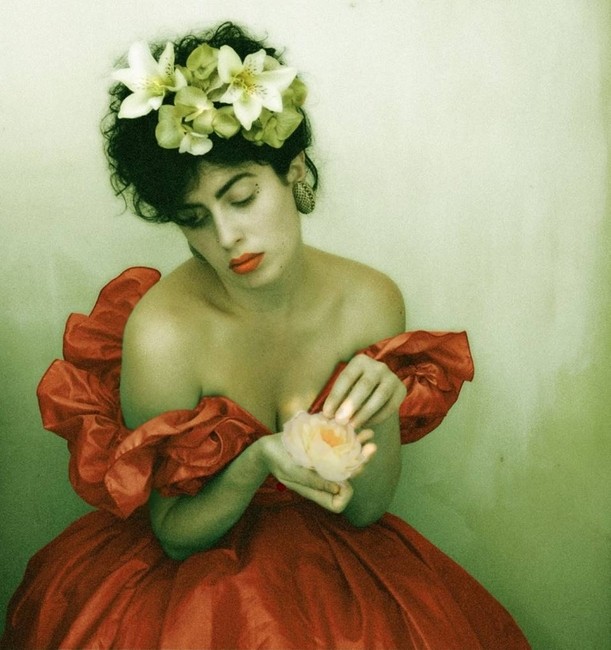 @skopemag news – monday – monday 21, 2022 @ 3 pm est
@skopemag HQ – http://smarturl.it/skope
Electronica Musician Holo Reveals 'Bleu' Single [FFO: Floating Points, Bicep, French 79 and Rone]
Hugo Horwood (aka Holo himself) is originally from Canberra and is currently living in Melbourne, Australia. His music draws from unexpected genres, including pop, classic rock, acid and 90s hip hop, to create a sound that is truly his own. Some of these artists include the likes of Radiohead, The Beatles, HNNY, Laurence Guy, Lone, Leon Vynehall, Four Tet, Daft Punk and Tame Impala to name a few. His own sound calls to mind the likes of Floating Points, Bicep, French 79 and Rone
Audio-visual artist Ruby Tingle explores imagined wetlands with avant garde single!
Audio visual artist and performer Ruby Tingle is set to release her first solo EP 'Lagoons', on No Such Thing Records, in conjunction with her public gallery exhibition at Warrington Museum and Art Gallery. 'Flood' is the first single to be released from 5 track EP, exploring the romance of dancing alone at night in an imagined wetlands, whilst desiring connection with someone else.
SUDDEN DEAF Release New Song "Headhunter"
Texas-based metal band SUDDEN DEAF have released their debut single "Headhunter" via Doomed & Stoned.
The band comments:
"We are thrilled to release our debut single; a song about rage, power and disdain, 'Headhunter' stands as the first song off our upcoming album and sets the initial tone for what's to come"
Personal Trainer (ffo Caroline Polachek, Remi Wolf) Shares New Single
Personal Trainer, the project of Nashville-based singer/songwriter, Kayla Mickelsen and producer, George Seay are today sharing their new single, "POPSTARB!TCH" which is out now via Acrophase Records (PWNT, nickname jos, Ginger Root). It comes as another preview of their forthcoming EP, Reflex which is out April 27, 2022.
Eva Lazarus – 'How Am I Looking' – OUT NOW via Melonskin Records
Produced by Dirty Dike (Rag N Bone Man, Ocean Wisdom), the track is a self-love and self-care anthem that combines empowering lyrics with a soothing soundscape.
R&B Artist IMONI Returns With New Single "Cheap Dreams"
Essex singer/songwriter IMONI has returned with her brand-new single, "Cheap Dreams". With a captivating sound that combines pulsing basslines, brooding sensibilities and her ethereal vocals, IMONI has formed her own distinct style of dark R&B that is captured perfectly on "Cheap Dreams", which arrives with accompanying visuals. Despite a three-year hiatus since arriving on the scene in 2017 with debut single "Money", she garnered huge acclaim when she returned in 2020 with singles "Energy" and "Hide & Seek", and she looks set to accelerate her career to new heights with "Cheap Dreams".
CDSM SHARES NEW SINGLE "GFH" + MUSIC VIDEO VIA PSYCHEDELIC BABY
On "GFH", CDSM alleviates our existential pain with a postmodern disco scorcher. The World is literally and metaphorically crumbling around us, let's abandon ourselves to soothing rhythm sections, fierce saxophone flurries and manic synth modulations, as we're told about the wonders of hedonism.
John Illsley: Dire Straits bassist's 8th solo record; New video
Fittingly, 'VIII' features eight brand new songs, plus a newly recorded studio version of the classic Beatles track 'I'm Only Sleeping' which John performed at the virtual 'Dear John' concert in 2020 celebrating John Lennon's 80th birthday. The album release follows the publication of the successful autobiography 'My Life in Dire Straits'. This new album from John instantly evokes the classic feel and sound of the band, augmented of course with his own personal style and touch, and will be a delight to fans old and new.
Alt-metal band VIOLET BLEND reveal new music video & single "Need", new album out April 1
BIG TIME RUSH ANNOUNCES FOREVER TOUR
The top-selling hitmakers appeared on Good Morning America to make their highly anticipated tour announcement, including news that 3x Triller Billboard Chart Topper Dixie D'Amelio will join them on tour as a special guest. Forever Tour is Big Time Rush's first official tour since reuniting and will bring the pop-culture icons to Madison Square Garden for their first ever headlining show at the famed building. Always most at home in NYC, the band promises an epic hometown show of sorts for the June 30th event.
XIL Release "Speedemons" Lyric Video
Texas thrashers XIL have released a lyric video for their song "Speedemons" mere days after putting it out on all digital platforms. The song is from their upcoming album Rip & Tear which is out on February 25th via Confused Records.
New England's Arichussettes And Dollaz Da Barba Team Up For New Collaborate Album "That GAAS"
After dropping Dollaz Is Back and Knuckleheadz visuals, Arichussettes and Dollaz Da Barba return with their new album That Gaas (Godz And Apes Society). The two rappers first met while being incarcerated and remained friends in the streets years later working on music together. "We've been at the bottom together up to the top and we're bringing heat to the Godz down to the Apes" says Arichussettes. "Every track has its own personal topic. From the skits on the beats to the bars, we both stepped it all the way up" says Dollaz. The project features production heat from Jim OG, Rockwood, Faz, Svger, and NU-Element recorded and mixed at Sound Lair Studios. Check it out now on your preferred digital streaming provider.
Ready for broadcast… Haters from American pop sensation Kaylin Vela
I recently recorded my first EP in Studio City, California September 2021. So far, I have released four pop singles: My first pop single, Daydream was released on September 27, 2021. My second pop single, Narcissist, was released October 22, 2021. Angels at Your Door was released on November 19, 2021. My most recent single Never Let You Go was released on January 14, 2022.
Time to splash into an EP melting through a rich spiritual vibe, KZL built a stunning groovy ambient concept and create a wonderful chill trip hop atmosphere who warm the soul.
KZL is a french multi-instrumentalist producer, trained bassist. Exploring different musical universes, electronic as well as acoustic, his music travels through Lofi, jazz, instrumental, always conducted by a sweet nostalgia.