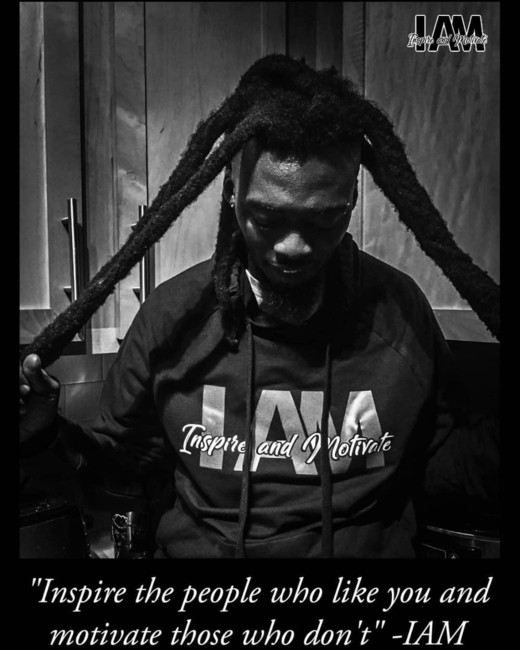 * What first got you into music?
Music speaks where words fail. Whenever I was too nervous or scared of expressing my feelings I would just make a song that's 100% true with no fabrication
* Who inspired you to make music?
To me its not a who. It's more of a what and what inspired me to make music was my upbringing and falling in love with R&b at an early age. It was the stories they were singing for me. Getting older and experiencing more real life situations made me wanna tell my story so people could understand me better and have a better understanding long after I'm gone
* How would you describe the music that you typically create?
The music I create you can play it in front of anybody, pastors, kids, rich and the poor. It's good soulful, honest, relatable, humble and motivating music that speaks directly to your soul.
* What is your creative process like?
Just give me a room with dim lighting, headphones and let me kicked back and search for beats. Once I hear the right melodies and instruments then that alone will let me know what to say on the track
* Who would you most like to collaborate with?
Although I rap, R&b is my favorite genre. Once you combine Rap and R&b is where magic is being made. So to answer your question would be singers like Adele, Ed Sheeran, Bruno Mars, Stevie Wonder, Tamela Mann, Patti LaBelle.
* If you could go open a show for any artist who would it be?
Dungeon Family Reunion show respectfully. Epic.
* What is one message you would give to your fans?
I actually have two (1)When you get the floor…. It's yours…. Own it (2)If you do what's easy your life will be hard and if you do what's hard your life will be easy.
* What is the most useless talent you have?
I would have to say none at all, cause anything that I'm talented in even if its something I'm not pursuing I know the younger generation could utilize and learn from me.
* What would you be doing right now, if it wasn't for your music career?
I also design clothes and have 2 clothing brands BlaxSheep Apparel was my first and now InspireAndMotivate(IAM) Apparel. I also designed one for my boys called Kuntree Boy Apparel that's launching 2022 and is a Christmas gift for them.