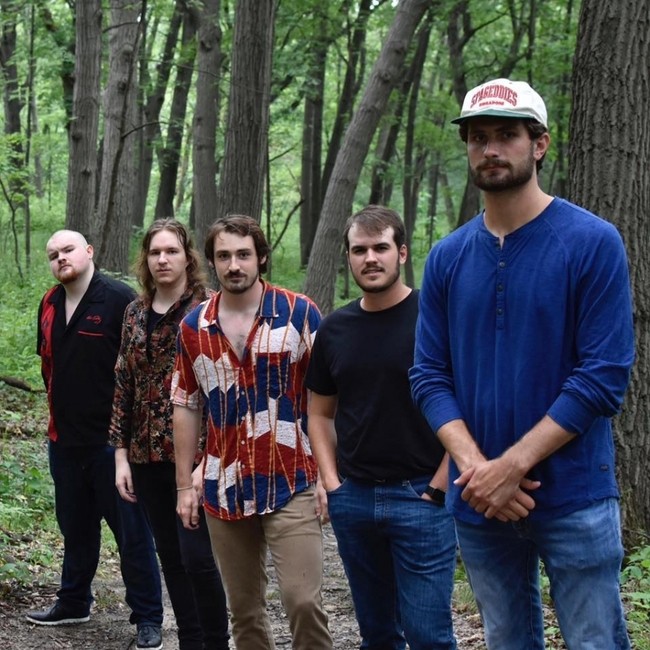 The Dead Bolts' single, "What Gives," is built around a ringing electric guitar riff, which echoes throughout a 4:27 song. It's a song where the lyric asks more questions than it answers, but all are important questions that will keep you glued to your speakers/earbuds.
The track begins with aggressively strummed acoustic guitar. Electric guitar bell tones also continue from beginning to end, along with the track's slightly snotty, cynical lead vocal. In pictures, the act looks a little country – or at least like musicians from the country – although the band is actually from the South Side of Chicago. It's tough to put a genre label on this band, or at least this track, for that matter. It sounds a little like a lo fi recording, even though this release is not at all lo fi, sonically.
Lyrically, the song must be about a breakup. Both its mood and its lyric leave this impression. However, the song's words can also be a little cryptic. "You've gone your way/And I went mine," they tell us early on, which is decidedly breakup talk. Then again, there are words and phrases that add mystery to it. We're also told how the room's gone red. What could this mean? Usually, such talk suggests some kind of violence. Later on, we're informed how the coffee's gone cold. Each of these phrases obviously mean something different than any literal interpretation might lead you to believe. What it really means, one supposes, is nearly entirely up to the listener because the group isn't giving away its hand. Then there are these wonderful lines during the chorus: "And I don't wanna live/In a world you can't escape from." These are great lines! Do you think these words mean that the character feels trapped in a relationship, kind of like being stuck in a crumbling house during an earthquake? It certainly lends itself to being read this way.
The repeated phrase during the song's chorus, "What gives?" suggests there is a dire situation that must be alleviated – and soon. It can't continue to go on like this. Something or someone is going to break. Either this song's character or the character's lover must surrender in some way. Both can't go on like this, as something (but what?) must give.
"What Gives" is a song like a thriller movie, where the listener (or viewer, as the movie's case may be) feels like he/she is dropped into the middle of a tense situation, without any background information. When you watch a movie like this, you're aware of the tension. You're just not exactly sure what may be causing it.
You won't hear many better songs than The Dead Bolts' "What Gives." It's a nearly perfect rock song. In fact, the only ones nearly sure to cave in in any way, are the listeners to this song. Just see if you are able to avoid coming under its spell. It's hypnotic in that way. It's the reason why many of us so love rock & roll. We want to live in an aural world where all of our senses are put on high alert, and we cannot see a way of escape. This is just that type of special song.
-Dan MacIntosh