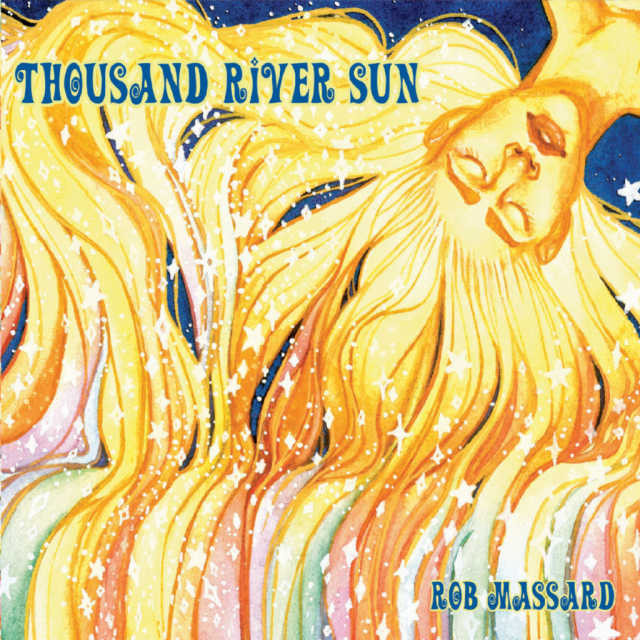 Rob Massard's music has been described as progressive folk, which is a somewhat apt label. There are moments during album's opener, "I Hang On Every Moment," where the track's instrumental part sounds like a Coldplay song – only a little gentler. Everything on this seven-song effort, however, is melodic and memorable.
Massard sings with a gentle voice that won't ever bowl the listener over. Rather, his vocals blend in nicely with the music. That album opener, "I Hang On Every Moment," clocks in at 12:30. This is likely how Massard gets his 'progressive' label, as progressive music is famous for extended (length-wise) pieces of music. With that said, though, this is not one of those convoluted instrumentally backed recordings. It travels along, instead, a relatively easy to follow melodic pattern – just a long one. Also, this is an excellent choice to begin any album. The desire to hang on to every moment, and not overlook any experience is not only a fine statement of purpose, but a stellar motto for life, as well. Stop and really smell those roses, in other words.
The next one, "I Am You," is only 8:59. It begins with the sound effect of birds chirping, before going into and acoustic guitar arrangement. Sonically, the song sounds a little bit like the group America-meets-Seals and Crofts, with a little Yes vocal harmonies thrown into the mix. This track also mixes in strings, for a really lovely neo-classical feel.
One called "Can't Go Forward Looking Back" ups the strings ante even further. It has the feel of "Eleanor Rigby" with its string quartet-like intro and musical bed. Although Massard sings it with a rather ominous vocal tone, the lyric is nevertheless relatively positive. Too many people get stuck living out the hurts and mistakes from the past, which keeps them from making personal progress. You can't get to where you want to go by always looking in the rearview mirror. You need to focus on where you want to be, rather than where've you've already been. Seems simple, right? We've all experienced this issue though, to some degree. Yes, we should learn from the past; we just shouldn't ever obsess over it. These are wise and always timely words.
Calling what Massard does is doing folk, does him a bit of a disservice because folk music is oftentimes thought of as simple music. There's nothing at all simple about what Massard creates, though. The way he layers vocals, for example, is as complex as it is lovely. Perhaps a better genre name for what Massard engages in would be alternative folk because there are strong strains of alternative music running through these various tracks. Nevertheless, this is not jarring, abrasive alternative music. It is, instead, informative and comforting music, for the most part.
While there's a whole lot of acoustic guitar on this record, one called "Onward (Yes)" is much more of a piano ballad. It features one of Massard's prettiest vocals, too. It's thoughtful, meditative, and sincere. These three words describe all of the album, for that matter. It's rare in our cynical age to find such a seemingly pure soul. And yet, Rob Massard is just such a special person. Thousand River Sun just might help restore your faith in humanity.
-Dan MacIntosh