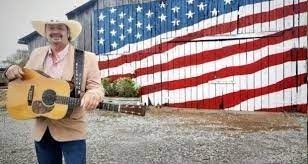 "Grandpappy" draws from an entire life and proves the undeniable storytelling power of Richard Lynch. The song radiates with a tremendous good energy. With a live approach to the production, you can virtually sense every single little gesture. Rhythms have a driving presence to them making sure that there is a physicality to it. Edgy riffs taken from the best of garage rock further adds to the power of the sound. Layer upon layer makes sure that there is a Byzantine aspect to it. Full of sheer strength all of feels grand to experience.
From the beginning they hold nothing back. Drums have a chaotic aspect to it for they make sure that the song has a wildness to it. Animalistic impulses further propel the whole of the mix, with a way to have an impressive sprawling way. Vocals here truly stun for they command the rest of the sound. Everything about it feels so real, as the verses are cascading downwards, each one working off of the others. Done with dignity the rest of the piece makes sure that the web is carefully woven into a colorful series of patterns. He makes sure that there is a sense of true love and devotion that resonates on through. Full of compassion, the rest of the song's power rests with his vivid description and what it means to truly care about another person.
Richard Lynch delivers a powerful ode on the tender heart and soul of "Grandpappy".