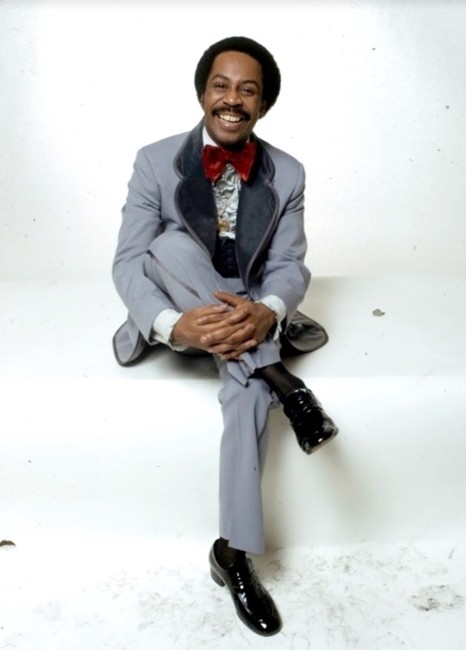 Harold Melvin & The Blue Notes' catalog speaks for itself: "I Miss You," "If You Don't Know Me by Now," "The Love I Lost," and "Bad Luck" are among the towering classics of '70 music. Harold Melvin & The Blue Notes topped the R&B charts four times; their songs have been covered by David Ruffin, John Legend, and Simply Red, sampled by Kanye West and Big Boi, and praised by Danny Rampling and many others. The platinum-certified 1975 set Wake Up Everybody epitomizes Philly soul at its most ambitious. Every R&B singer and neo-soul artist in contemporary music owes Melvin and his Blue Notes a debt of gratitude.
Alas, Harold Melvin left us in the late '90s, and the world of music has been poorer and less soulful because of his absence. Yet his spirit is unquenchable, and his songs have never truly left rotation. The surviving members of the Blue Notes continue to play Melvin's music — and occasionally find new contexts for it. Mckinley Horton of Cashmere, who has written songs with Jimmy Jam,Terry Lewis, andOrganized Noise (producers of Outkast), began his career playing piano for Harold Melvin at 18. McKinley Horton played synthesizer with the Blue Notes and worked and wrote extensively with Harold Melvin. "Pray Before You Start Your Day" is a devotional song they composed in 1996, shortly before Melvin's death. He's made several mixes of the track, including the contemporary R&B version we're sharing with you today. The rapper who graces the track's second verse is IzaiahJames, Horton's son.
Why release it now? Well, for starters, the world can always use more music from Harold Melvin & The Blue Notes. But Horton also intends to pair the new music with a documentary about Harold Melvin's life. Consider this a teaser for a film that any true fan of soul will be eager to see. In the meantime, the "Pray Before You Start Your Day" video testifies to the intensity of Melvin's (and Horton's) spirituality and the breadth of his vision.
It also highlights his enduring love for Philadelphia. The "Pray" clip was shot on the Philly streets, and if you don't recognize them by sight (if you're an Eastern Pennsylvanian, you probably will), he's included plenty of street signs to guide you. The video follows ordinary people coping with extraordinary stress and follows them to the brink of disaster. Yet, they're pulled back from the precipice through the power of prayer, reoriented, and set on the right path.