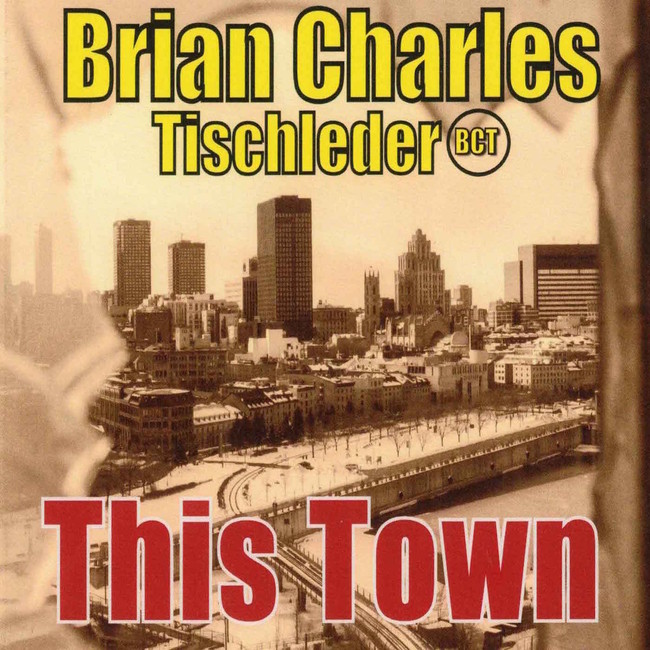 The town referred to in the title to Brian Charles Tischleder's album title, Minneapolis, MN, is a place made famous (infamous?) as the locale where George Floyd's last moments alive were caught by camera phone. Tischleder has said how Minneapolis "created the soundtrack of my youth with music by Prince and Soul Asylum." However, the music on this nine-song album doesn't sound much like those two artists. Instead, Tischleder sings in more of a gravely, Bruce Springsteen-esque voice, over mostly roots rock.
Tischleder sings with a rather shaky voice, which – although not always pretty – is nevertheless consistently real. While this album is intended to be "a reflection of this moment in time," it opens with the relatively innocent "All Night Hamburger Stand," which sounds like something off of the Happy Days TV show soundtrack. It's also more of a '50s throwback tune. It's not until three songs in, though, that Tischleder gets straight to the point by lyrically recalling the incident where Floyd lost his life. It's titled "I Can't Breathe," and features the repeated chorus words: "Take your knee off my neck," which alternates with the line, "I can't breathe." A female vocalist sings the former, Tischleder vocalizes the latter. The track is slow and brooding, featuring acoustic piano and jazz saxophone.
This Town Album Streaming:
https://open.spotify.com/album/0UWKZQKMxBJ5Jf0PsH6VqH
With "Bang The Drum," Tischleder sings a song that would be just as relevant had it been sung during the Civil Rights Movement, as it is now. It's also slow and sad and kind of a requiem. It includes sparse guitar atop percussion. Next up, "Falling Down Like Rain," may well be the album's most Springsteen-like track. It opens with guitar, bass, drums, and organ, with a distinct E Street Band vibe running through it. Five songs in, it's the first upbeat, rocking song on the album.
One called "Marilyn Monroe" also has a touch of E Street Band running through it. However, it's quieter and slower. It features some nice saxophone on it. In contrast, "Riding With The Kings" is equally slow and thoughtful and a bit gospel-y. Another one, "Black Cadillac," hearkens again, both sonically and lyrically, to '50s music. Unusually, though, it's built around an elastic bass line, which separates it from everything else that comes before it.
The project closes with the album's title track, "This Town." Supported by guitar backing, Tischleder sings it in a strained, pained voice. It ends the album on a hurting sonic note.
https://www.facebook.com/briancharlestischledermusic
It was impossible to avoid the George Floyd story when it broke. No matter what side of the political aisle you're on, it was shocking. Just to see the officer kneeling on Floyd's neck for that long is an image none of us can erase from our minds. For Tischleder, this event was personal. It all took place on his old stomping grounds. This music proves he will never see his former home the same way again. Events can do this to a place. In many respects, it can ruin our memories. The Floyd case trumps much of the other experiences he had there. He's done the right thing, though, by putting his raw feelings into the sincere music of This Town.
-Dan MacIntosh